I didn't do this feature last year because I didn't have enough entries to make a whole article about it. It's returning with a vengeance because I found so many of 2022's movies that didn't play in Fort Worth. Before I put the year in films to bed, let's revisit some of the films that were worth commenting on before it's too late.
After Yang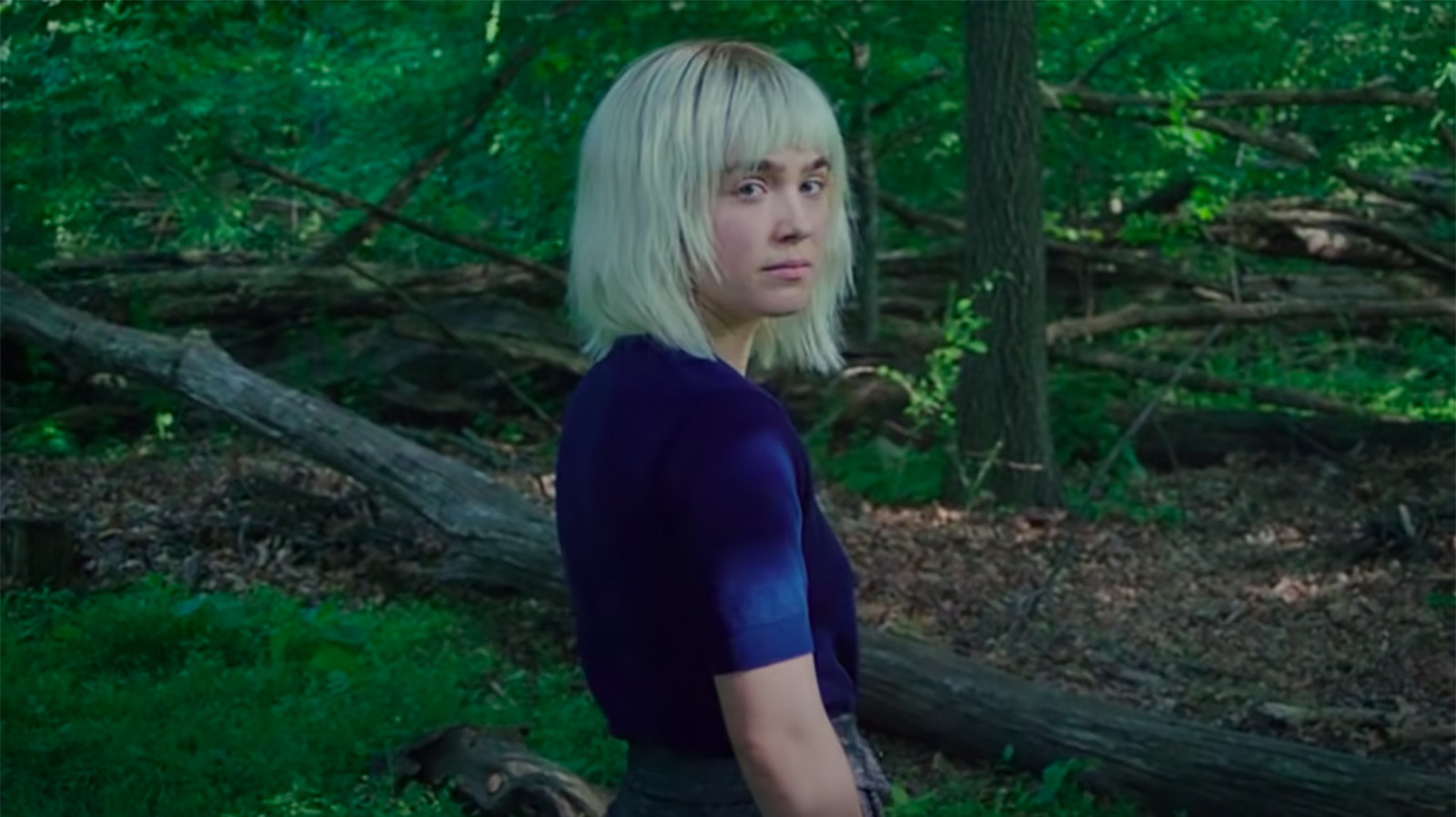 This movie covers much of the same ground as Everything Everywhere All at Once, only with much fewer kung fu fights, which is probably why it was shut out of the Oscars. Nevertheless, Kogonada's science-fiction film about parents (Colin Farrell and Jodie Turner-Smith) who buy a realistic human robot (Justin H. Min) to tutor their adopted daughter (Malea Emma Tjandrawidjaja) on her Chinese heritage, only for the robot to malfunction. It turns into an unexpectedly moving exploration of loss as the family cycles through the robot's memory banks and finds bits of their lives in them. The dance number over the opening credits rules, too.
Athena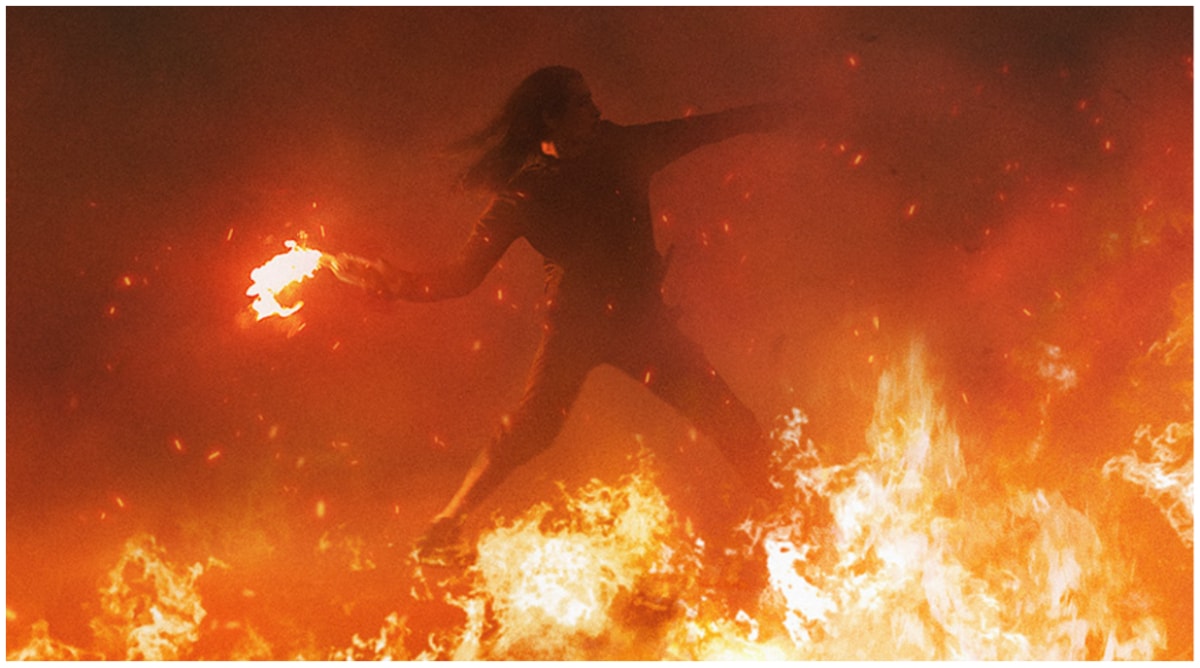 Here's a French movie that fits my American sensibilities. Romain Gavras' thriller takes place in a heavily Black and Arab banlieue called Athena, which stages a full race riot after the police beat a 13-year-old Arab boy to death. Gavras (the son of Oscar-nominated director Costa-Gavras) plunges us into this urban warfare as the boy's brothers, one of whom is a cop, take opposite sides. You can fault the script as much as you want, but there's no denying the visceral impact as the camera shuttles in long takes between the cops and the rioters who have had enough of the police killing their own. Like Children of Men, this movie makes you wonder how all this violence was shot.
Benediction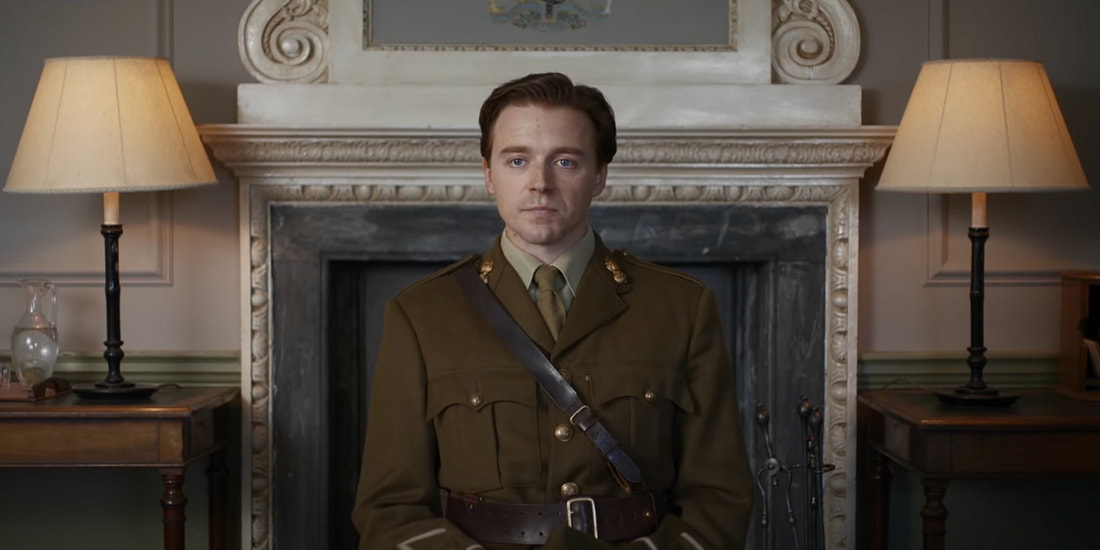 Terence Davies often comes across like a guy who was born at the age of 55, but some of his quiet, patient movies are fantastic. This is one of his better ones, with Jack Lowden and Peter Capaldi playing differently aged versions of Siegfried Sassoon, the gay World War I poet who decades later abjured his homosexuality, married a woman and fathered a son, and converted to Roman Catholicism. The wit in Davies' script is often diamond-like as he captures the Edwardian gay milieu of Britain between the wars, but at bottom this movie is a study of grief over an entire generation of young men lost and how trauma rolls on for decades. This is better than All Quiet on the Western Front. Dear God, Lowden played Florence Pugh's aspiring pro wrestler brother in Fighting With My Family.
Causeway


More than any of her other films, this one encourages you to look at Jennifer Lawrence's body. Her character takes a job cleaning swimming pools in her native New Orleans, so she's often in a state of undress, but she's also an Afghanistan veteran who's recovering from a traumatic brain injury, and you can see that while she's still lean and strong, she's struggling to regain full control of her physique. Somewhere out there is an alternate universe where Lawrence never starred in The Hunger Games or won that Oscar, and I'm bitching about why she isn't a bigger star. Lila Neugebauer's slow, patient drama plays like a missive from that place.
Emergency


This is one of the most racially aware thrillers I've seen in a while, and it also plays uncannily like Weekend at Bernie's. Donald Elise Watkins and RJ Cyler play two Black college students who live just off campus when they discover an extremely drunk white girl (Maddie Nichols) has wandered in from a college party and passed out in their house. Carey Williams' electrifying film follows these terrified guys as they try to get her someplace safe and also a group of equally terrified white kids who track her phone and follow them deep into the hood. My synopsis doesn't do justice to the often funny banter that takes place during this potentially deadly misadventure, or the way the humor and the danger reinforce each other.
Four Samosas


What if Bottle Rocket, but Indian? Ravi Kapoor's charming comedy stars Venk Potula as a terrible L.A. rapper who hears that his ex-girlfriend's rich dad (Tony Mirrcandani) is keeping illegal West African blood diamonds at the Indian supermarket that he owns and decides to draft his three friends into helping him steal them. Our would-be robbers have no idea what they're doing, and their hijinks are supplemented by a group of secessionist rebels who want to make their neighborhood into part of India and Karan Soni as the doofus who's supposed to marry our hero's ex.
Girl Picture


This teen movie's Finnish title, Tytöt tytöt tytöt, translates as Girls Girls Girls. Alli Haapasalo's movie is a lot like Booksmart, treating two best friends, one straight and one gay. The straight one is Rönkkö (Eleonoora Kauhanen), who can't orgasm when she has sex with guys. The gay one is Mimmi (Aamu Milonoff), who falls into bed with a pretty figure skater (Linnea Leino) and then unaccountably starts treating her like crap. The humor is often raunchy — Rönkkö's attempts to flirt with a cute boy leaves her unable to stop talking about male ejaculation — but the movie treats its teen protagonists with sensitivity and compassion, too.
Leonor Will Never Die


You see, they do make good movies in the Philippines. Sheila Francisco plays a retired filmmaker who is hit in the head and transported into the plot of her own unproduced screenplay for a cheesy 1980s thriller. This comedy doesn't miss its notes of pathos: Our heroine has a murdered son named Ronwualdo and a surviving son, so the hero of her film is named Ronwualdo, and he's trying to avenge his brother's murder. (Cue: obligatory shot of Ronwualdo clutching his brother's bullet-riddled corpse and screaming, "No!") Yet our heroine's journey into cinematic tropes is feather-light and culminates in a cast-wide dance number.
Mad God


Don't try to make sense of Phil Tippett's animated horror movie. Just be terrified by his creature design, which features new fantastic beasts around every corner as an unnamed assassin (Alex Cox) moves wordlessly through a world of predators. Just when it seems like the ugliness of this world will be too much, Tippett finds an oasis of rare beauty in this nightmare.
The Pale Blue Eye


I've never been a fan of director Scott Cooper, but this period murder mystery is one of his better films. Christian Bale is a private detective in 1830 who's called to investigate a cadet's apparent suicide at West Point. I like the snowy atmosphere, with West Point depicted as a considerably scruffier place than it is now, but the movie's wild card is Harry Melling as Edgar Allan Poe, a 21-year-old cadet who volunteers to assist the detective. He's a Southerner and a drama queen who loves alcohol and stories about violent death, and he prevents the movie from becoming too grim. This is adapted from Louis Bayard's novel.
Petrov's Flu


When we first see Petrov (Semyon Serzin), he's suffering from the flu on a crowded city bus in the Soviet Union. When he hears an old man make a series of disgusting sexual remarks about a 9-year-old girl, Petrov walks over to where the white-haired perv is sitting and gives him a brutal beating that spills out of the bus and turns into a literal curb stomping on the sidewalk. Perhaps the younger man has some issues, but then, lots of other people behave the same way, as this comic book writer imagines horrific violence enacted on deserving folks. Theater director Kiril Serebrennikov adapts Alexei Salnikov's novel with brilliant colors bursting amid the dinginess of whatever version of Russia this is set in.
Piggy


This Spanish thriller starts out as standard teen fare as a fat girl named Sara (cruelly nicknamed "Cerdita," or "Piggy") is bullied by other girls. Then, as she's going home in tears, she spots one of the bullies beaten and tied up in the back of someone's van. The van's driver comes by and locks eyes with Sara, and she recognizes him as a pedophile serial killer who's the subject of a nationwide manhunt. She just waves to the killer and lets him drive off, ignoring the bully's pleas for help. Carlota Pereda makes this with great skill as Sara reckons with how far she's willing to go to stop the bullying.
Soft & Quiet


We all have our Karen stories. Heaven knows I have mine. This thriller made to look like it was shot in one take will give you unpleasant flashbacks to those, because it's so good at capturing that particular brand of resentment and entitlement that powers toxic white ladies. Stefanie Estes plays a schoolteacher who organizes a meeting of like-minded women. Her brother is in prison for raping a Latina woman, and when the victim passes by and makes a snarky remark at their expense, it touches off an unforgettable chain of violence.
Utama


The title comes from a Quechua word meaning "our home." José Calcina and Luisa Quispe play an elderly couple tending their llama herd in a parched desert while their grandson (Santos Choque) begs them to move to the city where there are job opportunities. The story touches on everything from climate change to pagan religious beliefs, but you can see it just for the photography by Bárbara Alvarez and the masterful way it's integrated with the music and sound by first-time filmmaker Alejandro Loayza Grisi. The family drama on the desert landscape is sublime.
A Wounded Fawn


What the hell is up with that closing credit sequence? Still, this horror movie is a better one than Men, partly because of its visuals of convulsive power like the one above this blurb. A male art collector and serial killer (Josh Ruben) goes around killing women in the art world to take possession of a priceless ancient Greek statue representing the Furies, and one of his prospective victims (Sarah Lind) manages to turn the tables on him without meaning to, as her hallucinations of demons terrify him as much as herself. This is Travis Stevens' third film behind Girl on the Third Floor and Jakob's Wife, and all his horror movies offer something distinctive.