While Kermit the Frog says it's not easy being green, North Texas begs to differ. We've got a ton of green-tinted fun headed our way this weekend. Sláinte!
Thursday, March 16
More than 400 individual events are happening at this weekend's 19th annual ALL-CON convention. The celebrity encounters, console tournaments, cosplay contests, an escape room, laser tag, miniature golf, and a poker tournament will be Thu-Sun at Hilton Lincoln Centre (5410 LBJ Fwy, Dallas, All-Con.com). Four-day tickets are $69.95 at the door, but there are still discounts at All-Con.org/Shop.html if purchased in advance. One event I'd love to check out is the Steampunk Ball 10pm Sat. "The out-of-this-world sounds of the Marquis of Vaudeville will rock and energize you with their unique and unmistakable sound at this Steampunk St. Patrick's celebration of music and mirth themed around the birthday of The Leprechaun King!" The $100 Steampunk Ball tickets cover general admission as well and automatically come with a "plus two" so you can bring a couple of friends.
Friday, March 17
For fans of U2, the wait is over. Curated and produced by David Howell Evans, a.k.a. The Edge, Songs of Surrender comes out today. It's a collection of 40 seminal tracks by the legendary Irish band which have been re-recorded and reimagined for current times. "Music allows you to time travel," The Edge said, "and we became curious to find out what it would be like to bring our early songs back with us to the present day and give them the benefit, or otherwise, of a 21st-century reimagining." Product options range from $19.98 to $124.98 at U2.lnk.to/SOS.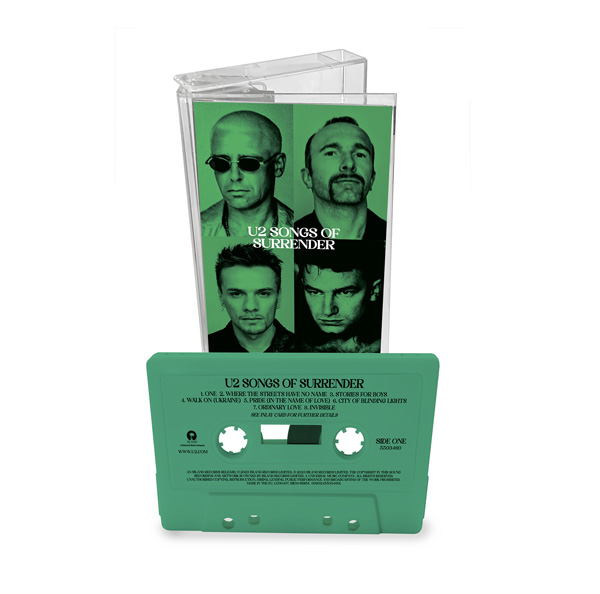 Saturday, March 18
Cowtown Goes Green today, and so does the City of Lewisville. Head to the Fort Worth Stockyards (131 E Exchange Av, 800-433-5747) 10am-8pm for the annual Cowtown Goes Green, featuring armadillo races, cattle drives, lawn games, live music, pony rides, and more. An "Irish-Western" parade, the main event, kicks off at 4pm. There is no cost to attend.
From noon to 7pm, celebrate St. Patrick's Day and Texas Independence Day at the St. Paddy's Texas Style concert showcasing Celtic, Texas country, and Americana music at Wayne Ferguson Plaza (150 W Church St, Lewisville, 972-219-3400). There will be live music on two stages with Love & Chaos and Plunk Murray, carnival games, beer vendors, and food trucks. Admission and most activities are free.
Sunday, March 19
At 3pm, the Celtic Angels of Ireland perform their homeland's traditional songs and dances plus their Irish take on a few American standards at the Eisemann Center (2351 Performance Dr, Richardson, 972-744-4650). The ladies will be joined by the Celtic Knight Dancers and the Trinity Band Ensemble of Dublin. Tickets start at $27 at EisemannCenter.com.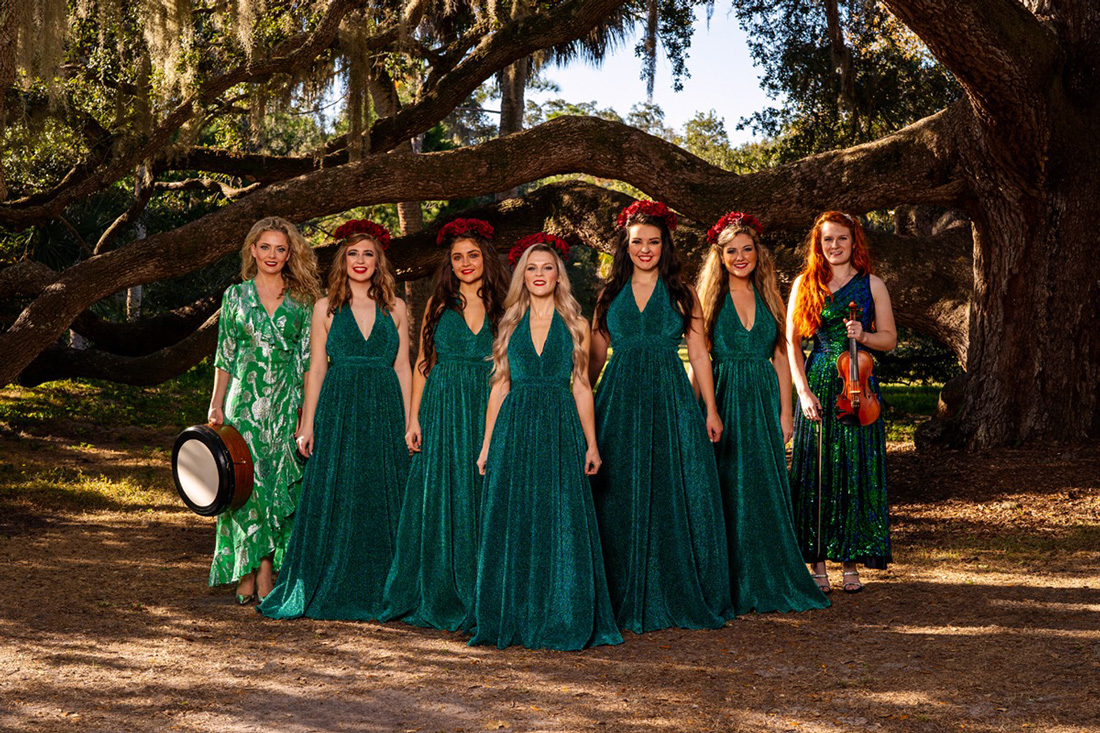 Monday, March 20
The Shot Cellar (931 Foch St, 817-386-3561) is just going to claim the whole weekend for its shenanigans. From Friday to Sunday, there is a marathon of shot wheel specials, St. Paddy's Day cocktails, face painting, giveaways, and raffles. There's karaoke on Sunday at 7pm, and you could win a prize drawing when the clock strikes Monday (i.e., midnight). Pack your bags. You live at Shot Cellar now.
Tuesday, March 21
If you decided to wait until things settled down before trying those world-famous Irish Nachos at J. Gilligan's (400 E Abram St, Arlington, 817-274-8561), tonight may be your night. On Tuesdays from 7pm to 9pm, the bar hosts Murf's Trivia (@MurfsTrivia) with categories like entertainment, Nerd Alert, and potluck. There are prizes, and it's always free to play. (If you want to get a bit rowdier, you can always go to the Block Party on Friday night. Read more about that in ATE DAY8 a Week.)
Wednesday, March 22
Sing your heart out to Danny Boy or whatever else strikes your fancy at the new Open Mic Night on Wednesdays or Karaoke Night on Fridays at Shaw's Patio Grill (1051 W Magnolia Av, 817-926-2116) 8pm-midnight on the east patio. After all, the pipes, the pipes are (still) calling, are they not?
For food and booze ideas for St. Pat's 2023, check out our Ate Day8 a Week column by clicking here.