1.) Unless you live in Ohio or North Dakota, there is no longer a local Bennigan's in your neighborhood. For those of us craving a Monte Cristo — the famous batter-dipped, deep-fried sandwich loaded with ham, turkey, and cheese, coated in powdered sugar, and served with raspberry preserves — there are three great choices in Tarrant County. You can order one on Uber Eats or Door Dash from the new Bennigan's on the Fly. The ghost kitchen is located at the Embassy Suites by Hilton Grapevine DFW Airport North (2401 Bass Pro Dr, 972-724-2600), so you can also pick up to-go orders at the hotel's food hall, or, as a guest of the hotel, you can order from room service. Then, there's my favorite option: Just have one at Ol' South (1509 S University Dr, 817-336-0311). Theirs is damn good!
2.) Eddie V's (3100 W 7th St, 817-336-8000) invites you to experience "romantic and indulgent decadence" as part of its Cocktails with Attitude menu, along with "balanced and spirit-forward fortitude" and "worldly and modern idealism." For example, in the decadence category, we have The Hope Diamond ($14) made with Grey Goose Vodka, grapefruit liqueur, Butterfly Pea Flower Tea, and a diamond-shaped ice cube. Other hand-shaken cocktails, like the Dapper Martini, spicy margarita, Bulleit Sour, and Cosmopolitan, are $9 during happy hour, a.k.a. Eddie's Hours (4pm-6:30pm Sun-Thu).
3.) It keeps being chilly outside, so I keep wanting hot coffee! Don't forget that Hearth Wisdom Store (2899 W Pioneer Pkwy, Arlington, 682-323-5085) samples a different flavor of coffee from the shop's patron java vendor, Woke Witch Coffee, on Woke Witch Wednesdays 11am-2pm. While you're there, ask the ladies about Turkish coffee readings or learn about it at WokeWitchCoffee.com/Blogs.

4.) When I was in high school, our church did a baked potato bar in the fellowship hall before Wednesday night services because that's church in the south. This is not that. The Loaded Potato Club, with two locations in Arlington (1030 W Arkansas Ln, 817-617-2498, and 22808 N Collins St, 682-323-4027), features deep-fried baked potatoes that are crispy on the outside and soft inside. You can build your own with a variety of proteins, sauces, and add-ons or select featured combinations already on the menu. Prices range from a classic with bacon and cheese for $9.99 to specialty combos for $19.99. Add-ons are available from $1 to $8. The bestseller is the Garlic Butter "Real" Crab & Shrimp with cheddar cheese for $19.99.  See for yourself at TheLoadedPotatoClub.com.
5.) Red Goose Saloon (306 Houston St, 817-332-4343) hosts the next Cowtown Cabaret, winner of the Weekly's Best Of 2022 award for Best Burlesque Show, at 7pm Sat, Apr 15. Inspired by "Hell's Half Acre and the debaucherous past of downtown Fort Worth," The Best Little Saloon Show in Texas is an immersive adult dinner theater show hosted by Delilah DuBois. Tickets start at $20 on Eventbrite.com. Dinner is available but not included in the ticket price.
6.) The inaugural Texas Street Food Festival is coming to Texas Live (1650 East Randol Mill Rd, Arlington, 817-852-6688) 2pm-8pm Fri-Sat, Apr 14-15. Try food from 25 or more food trucks and restaurants, all for $5 or less. Admission tickets start at $7.99 on Eventbrite.com and include access to axe throwing, bull riding, a cheese fry fountain, eating challenges, a kids' fun zone, food demonstrations, live music, and a vendor market. Plus, your first drink is complimentary.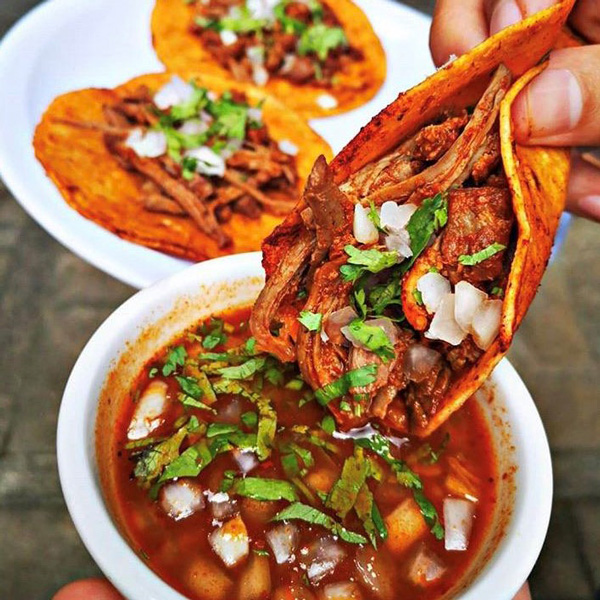 7.) This year's An Evening with Planned Parenthood fundraiser will be at Bass Performance Hall (525 Commerce St, 817-212-4280) 7:30pm Tue, Apr 25, with keynote speaker journalist Soledad O'Brien. Tickets are $100 at PPGT.org and include hors d'oeuvres, a signature cocktail, and some "mission-focused inspiration." Sponsorships are also available at a variety of price points, with top sponsors receiving admission to a VIP reception 6pm-7pm. Proceeds benefit the mission of Planned Parenthood of Greater Texas. For questions, email Events@PPGT.org or call 214-302-8382. (NOTE: We originally reported that this event was on the 15th in error. The correct date is the 25th.)
8.) Sat, Apr 15, is also the day of the 31st Annual New Vintage Wine & Gallery Trail at Peace Plaza at Grapevine Main Station (815 S Main St, GrapevineTexasUSA.com). Start your day at 10:30am at the Blessing of the Vines, a European tradition where a priest blesses this year's harvest and the new year's wines are unveiled. Then, spend the afternoon enjoying wine tastings and an art show along Main Street. Tickets are $55 at Tickets.GrapevineTicketLine.com/Events and include a souvenir wine glass, plus three 1-ounce tastings and one food item in each tasting room.