Wednesday March 22, 2023
When is the last time you took dance lessons? On Wednesday evenings, when there's not a concert or special event, Billy Bob's Texas (2520 Rodeo Plz, 817-624-7117) offers free line dance lessons at 7pm. The cover is typically only $3-5 any given night, but on Wednesdays, it's ladies' night with free admission for women. Then on Saturdays, there is a Lunch & Line Dance special at "high noon," featuring free line dance lessons, and the on-site Honky Tonk Kitchen will knock off 20% from lunch for dancers. Both weekly events are subject to change based on the show calendar. For details, visit BillyBobsTexas.com.
Thursday March 23, 2023
Now that spring break is over, undoubtedly sooner than you wanted, it's time to think about getting away this summer. Frontier Airlines has just the thing. Visit Birdie's Social Club (2736 W 6th, 817-888-8914) 4pm-7pm for a chance to play Frontier-themed games and win free flights while supplies last. The first 100 guests to register will also receive one drink ticket good for beer or wine from Birdie's. Must be 18 or older to play. Sign me up!
Friday March 24, 2023
The Vandoliers are on tour, but they're swinging through for a hometown show at Magnolia Motor Lounge (803 Southwest Blvd, 817-332-3344) with The Band Laredo and Mason & The Gin Line. Doors open at 7pm, and the show is at 10pm. Tickets are $20 in advance and $25 at the door, plus you can also book a table for four for $160 or six for $240. Don't miss "your favorite punk band's favorite country band." Reserve your spot at OuthouseTickets.com.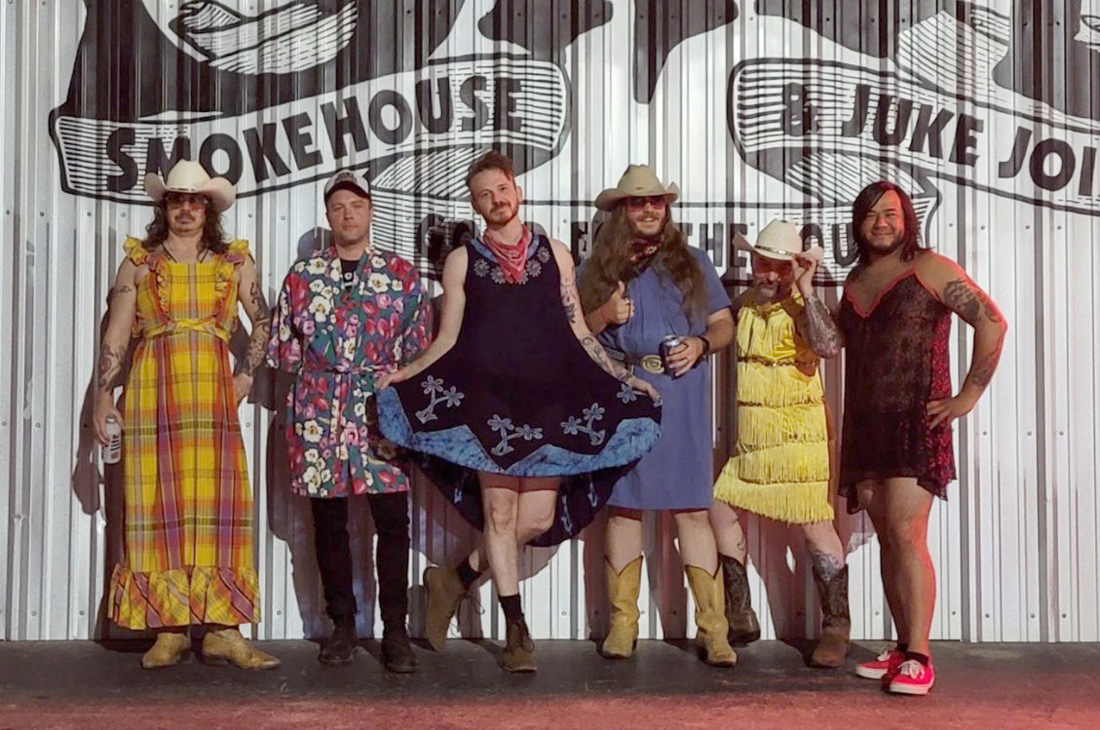 Saturday March 25, 2023
The inaugural Lake Granbury Tattoo Expo hosted by Golden Wave and the Ink Masters Tattoo Show is bringing 100 artists to the Lake Granbury Conference Center (621 E Pearl St, 682-936-1200) for a weekend of live tattooing 1pm-11pm Fri, 11am-11pm today, and 11am-9pm Sun. Styles represented include black-and-gray and color realism and traditional tattoos. Tickets are $20 per day or $35 for a three-day pass, purchased at the door only. Those arriving before 5pm Fri will receive a $5 discount on any pass. Each ticket purchase also includes a complimentary raffle ticket for those 18 and older. Every day, two winners will be drawn for one free tattoo each, and over the weekend, a total of $1,200 worth of tattoos will be won.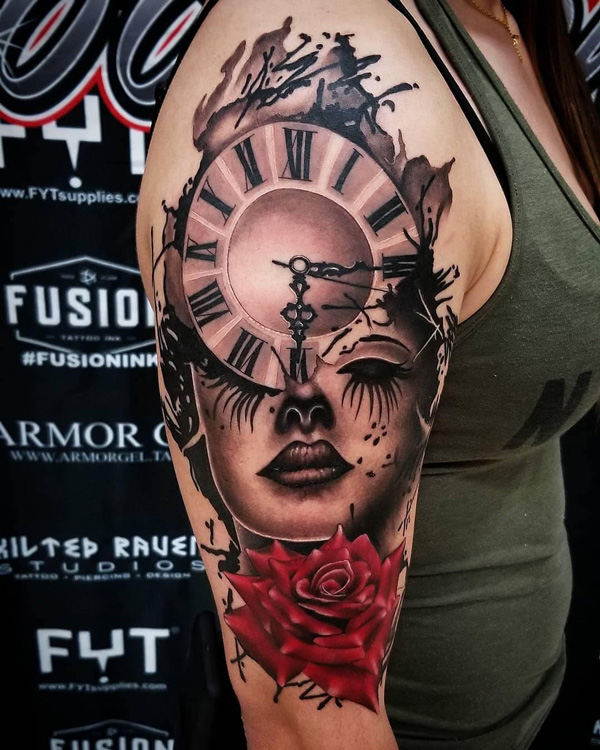 Sunday March 26, 2023
Saturday and today, enjoy music from 50 artists at the Weatherford Music Festival at Heritage Park (317 Santa Fe Dr, 817-694-7881). Headlining the Main Stage on Saturday are Sunshine Emery at 6:30pm and 180 West at 8pm, then today, it's Two Far Gone at 5:30pm and Blaze of Glory at 6pm. As for the Acoustic Stage, Saturday headliners are Kaity Roberts & Vince Herdman at 8pm and Medicine Song at 9pm, then today, hear Cooper Holzheuser at 6pm and Randy Hawking & The Two Dollar Tour at 7pm. For the full list of artists, visit WeatherfordMusicFestival.com. There will also be a kids' zone, food vendors, and tons of shopping to do. General tickets are $10-75 on Eventbrite.com along with VIP two-day passes for $150 that include parking/shuttles, seating, meet-and-greet opportunities, and more, plus access to a hospitality tent with food and drinks provided.
Monday March 27, 2023
Need a laugh? It's probably been a long Monday, after all, so head to The Mad Hatter (706 Carroll St, 682-703-2148) at 9pm for Stand-Up Comedy Open Mic Mondays hosted by Jordan Mack. There is no cover, and domestics and wells are only $2.
Tuesday March 28, 2023
Tuesdays have been Two Bit Swing Band Nights this month at The Post at River East (2925 Race St, 817-945-8890). Stop by one last time from 8pm to 11pm tonight and enjoy free live Western swing music and $2 Montucky Cold Snacks. All ages are welcome at this all-ages indoor show. Seating is on a first-come, first-served basis.