Thursday March 30, 2023
For the Rangers' home opener at 3:05pm, the Philadelphia Phillies will be in town. Today marks the Rangers' fourth opener at Globe Life Field (734 Stadium Dr, Arlington, 972-RANGERS) and 52nd overall since the franchise moved to Arlington for the 1972 season. More importantly, this is the first day you can try the new Boomstick Burger. This monstrosity features a 2-foot (yes, 2-foot) Nolan Ryan Beef patty, chili from Texas Chili Company, and Rico's brand nacho cheese with jalapenos and an onion ring on top, all on a brioche bun. It's $35, but clearly it feeds more than one person. Four, to be exact. Tickets starting at $90 are in short supply but can still be purchased at Rangers.com and at the box office adjacent to the Southeast entrance.
Friday March 31, 2023
If you're obsessed with Making the Team like I am, you've seen country artist Neal McCoy on the small screen many times in his role as a judge at the annual Dallas Cowboy Cheerleaders tryouts. While CMT canceled the show after last year's 16th season, the tryouts are still a big damn deal. It's about that time of year, so I'm wondering if that's why Neal McCoy is really in town. That's pure speculation on my part, but either way, he's performing at Billy Bob's Texas (2520 Rodeo Plz, 817-624-7117) at 10pm. Doors are at 6pm, and tickets start at $18 at AXS.com.
Saturday April 1, 2023
Horror fans might already be familiar with Ari Lehman, the actor known as the first to don the goalie mask in the original Friday the 13th, but he has parlayed his horror-convention fame into a dual career as a musician playing punk and metal around the country. His band, First Jason, plays with Eva Kora and Hand Over Fist at the Rail Club DFW (3101 Joyce Dr, 817-386-4309). Tickets are $20 at the door or $15 in advance at Eventbrite.com. Doors open at 6pm.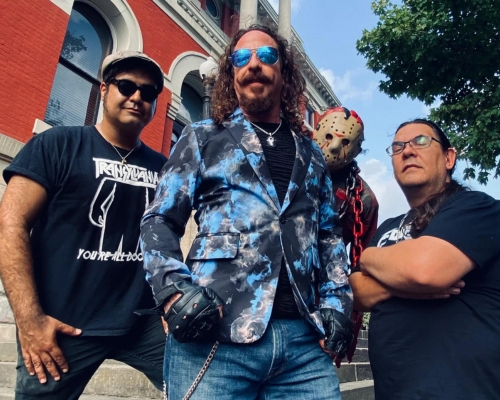 Sunday April 2, 2023
In honor of April Fool's Day the day before — "a foolish night to play with the Fae" — the nonprofit Vampire Court of Dallas is hosting its annual fundraiser at 9pm at the Sleeping Panther (2000 S Beach St, 817-946-2295). Proceeds from the Bleeding Hearts Ball: The Changeling Masque will benefit local child advocacy organizations. This is a black-tie/costume affair. "All manner of cryptids and kin are welcome to join us at this ball to support the children in their fights against sorrow and pain, including (but certainly not limited to) dryads, merfolk, nymphs, satyrs, vampires, wolves, and more!" Tickets start at $35 on Eventbrite.com.
Monday April 3, 2023
Mondays, amirite? Looking for someplace new for lunch today, look no further than Zest 2023 or our website. We just published our annual Zest edition as an insert into this very paper. (You know, the shiny thing falling out of the issue in your hand?) By Monday, you can also find it at FWWeekly.com in our Magazines drop-down. Enjoy this year's crop of eats, drinks, and foodie finds!
Tuesday April 4, 2023
It's time for First Tuesday at Stage West (821 W Vickery Blvd, 817-784-9378). From 6pm to 7:30pm, Spectrum Chamber Music Society presents Espectro de Tango, featuring a quintet of bass, cello, viola, and violins playing an evening of Tango music. "With a focus solely on this captivating genre, the ensemble promises to transport you to the streets of Buenos Aires, where every step is a dance and every note is a heartbeat." Tickets are $20 at StageWest.org and include one drink and some bar snacks.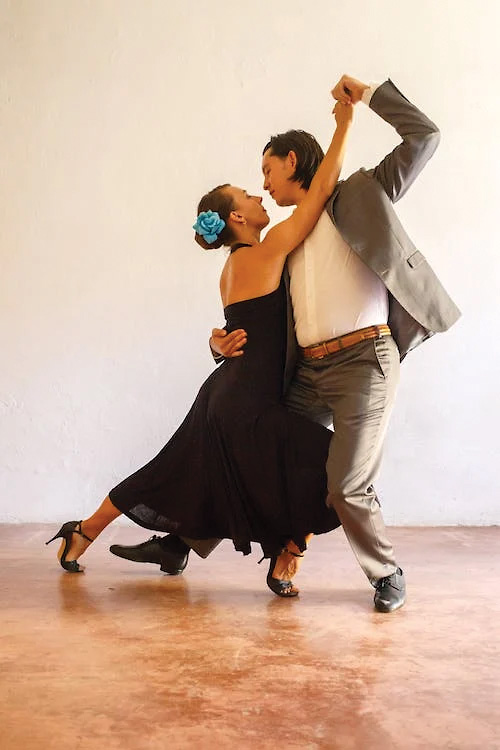 Wednesday April 5, 2023
Just you wait and see. Hamilton lovers, get ready for Spamilton: An American Parody, playing at varying times daily thru Fri, Apr 14, at the Reid Cabaret Theatre at Casa Mañana (3101 W Lancaster Av, 817-332-2272). This musical parody tells the fictional story of a famous writer/director/star trying to save Broadway while taking aim at this mega-hit and other classic and new productions. Tickets start at $65 at CasaManana.org.