While Blue Bonnet Bakery (4705 Camp Bowie Blvd, 817-731-4233) isn't the only sweet shop in town, it definitely occupies the most interesting space.
Originally called Harper's Blue Bonnet Bakery, it has been serving handmade treats from the same recipes since 1934. In 2010, the Hart family, who had purchased the business from the Harpers in 1993, wanted to expand into a larger cake-baking operation, and a former 1920s-era church was available.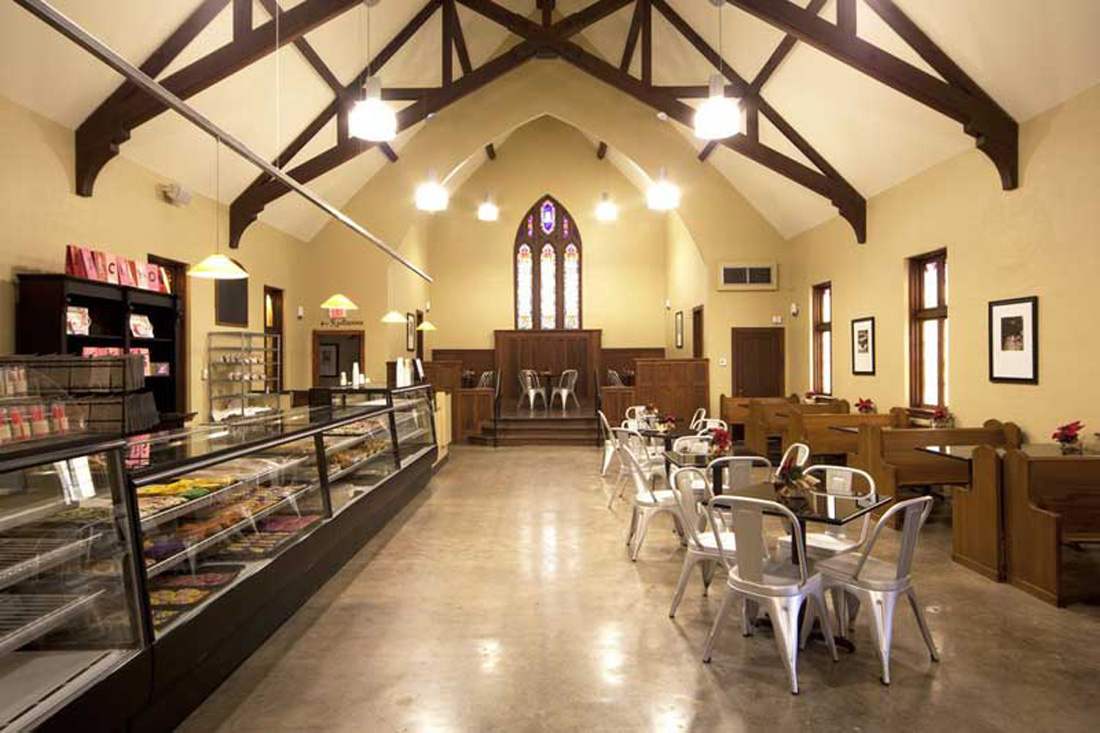 The space that once held the Sunday school rooms is now the kitchen/production area. When you walk in the front door, you're in the old sanctuary, which now houses the baked goods case on the left and tables on the right. The old church pews were converted to booth benches for dine-in service for breakfast and lunch.
Beyond the wedding and special occasion cakes that the 7,700-square-foot space helped allow, Blue Bonnet is known for its chicken salad sandwiches, double-fudge cake, monkey bread, petit fours, and hand-cut cookies. As for Easter goodies, a variety of items are available in the bakery case for walk-in purchases, but for larger orders, you need to call ahead.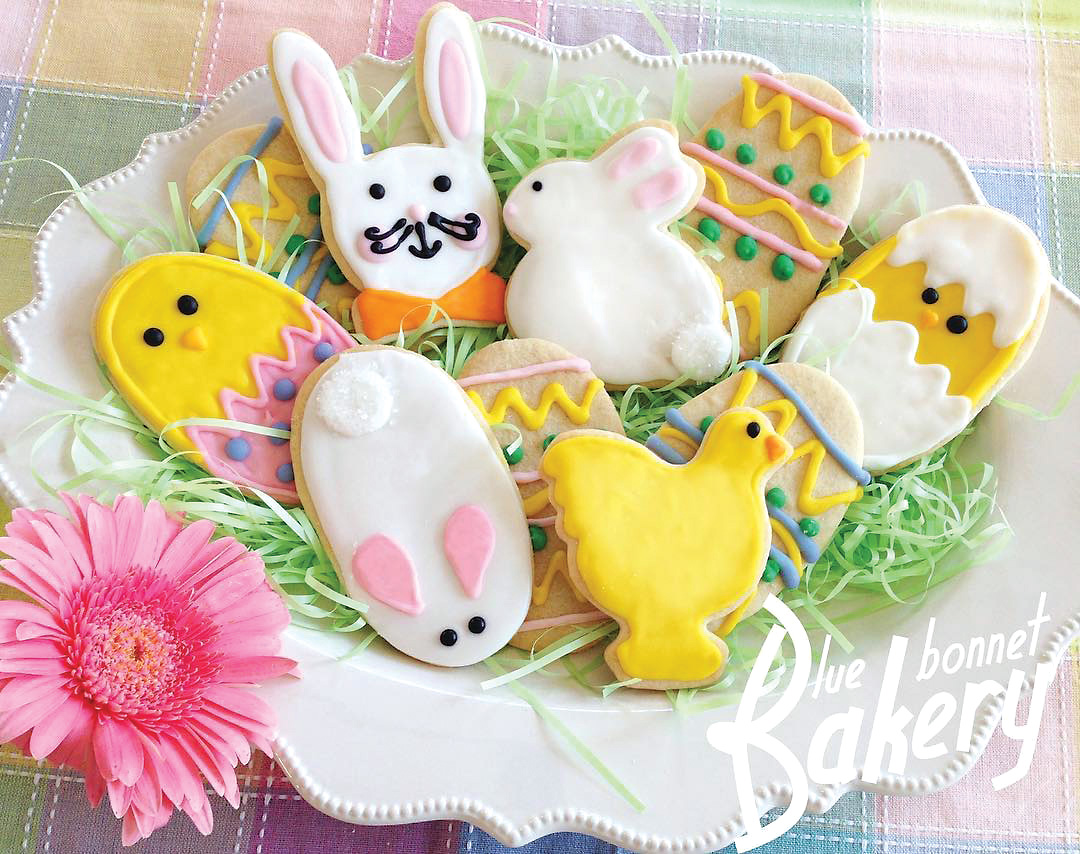 Local cottage businesses are also focused on Easter this week. Fort Worth Cookie Gal (@FortWorthCookieGal, 281-725-2441) and Shane's Cookie Corner (@ShanesCookieCorner, 516-369-0107) both have sweets worthy of your attention. Fort Worth Cookie Gal has small and large Easter dessert boxes available, and Shane's specializes in custom-decorated sugar cookies specifically.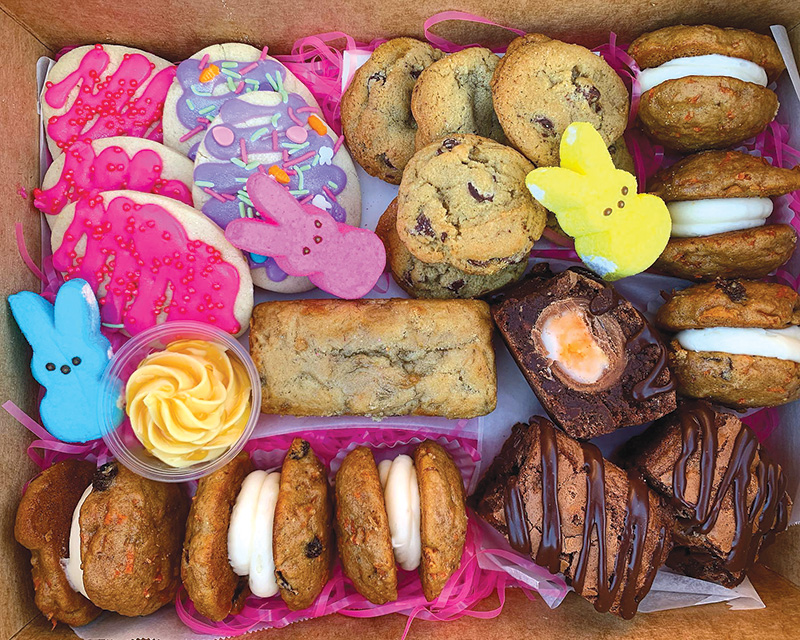 One home baker who lives in the eastern quadrant of our circulation is having an Easter pop-up event. Head to Sweet Lizzie's Bakery (4217 Claremont Dr, Grand Prairie, @SweetLizziesBakery) 2pm-7pm Sat, where she will offer themed mini cookies, sweet breads, cinnamon rolls, and more. There will even be allergy-friendly treats available.
Before arriving, check the Facebook page for updates on what's available. "Just knock if I'm not outside." Sounds like a culinary adventure to me.
For those interested in dining out for Easter Brunch, check out some ideas in this week's ATE DAY8 a Week column.