Fort Worth boasts one of the largest repositories of fine art photographs in the United States and an equally noteworthy history of cultivating museum-worthy photographic artists. Within the vaults of the Amon Carter Museum of American Art are thousands of carefully stored black-and-white prints while an adjacent "cold room" houses thousands of negatives.
Arguably one of Fort Worth's most prominent photographers is Byrd Williams III, himself a third-generation photographic artist who created an acclaimed series of portraits of women at work in the 1930s. His son, Byrd Williams IV, continues his family's legacy while teaching the next generation of camera-wielding artists. Building on that tradition are emerging and established fine art artists whose photographs are featured in galleries and magazines here and abroad.
In a city where photography remains an underrepresented artform at area museums outside the Amon Carter and many galleries, we are highlighting these visual artists who use images to push beyond literal meanings to capture universal truths about life and our place in this world.
While certainly not comprehensive, our list that includes seven of the most active photogs in town honors the work of the broader community of fine art photographers.
Jesse Morgan Barnett is an artist, curator, and educator whose practice reassesses the ways images, objects, and events mark the wandering to and from anniversaries. For "Metro North," the assistant curator of education at the Modern Art Museum of Fort Worth and South Korea native referred to the Kansas City mall of his youth and his father's death in a helicopter crash. "I'm used to arriving late. Those years and that family are so far away from me. I can't earnestly distinguish what happened and what I imagined when I pass into it again. My body traveled back to Metro North so that I could capture an artifact. It was nearly vacant and soon to be demolished, but other bodies moved slowly throughout the space with me. One of them opened their eye and even remembered that she knew my father, not for the pizzas and the cinema, as I did, but for his crash. It felt like these bodies have been confined there, aging and crawling slower until they inevitably became specters, too." Visit @JesseMorganBarnett or JesseMorganBarnett.com.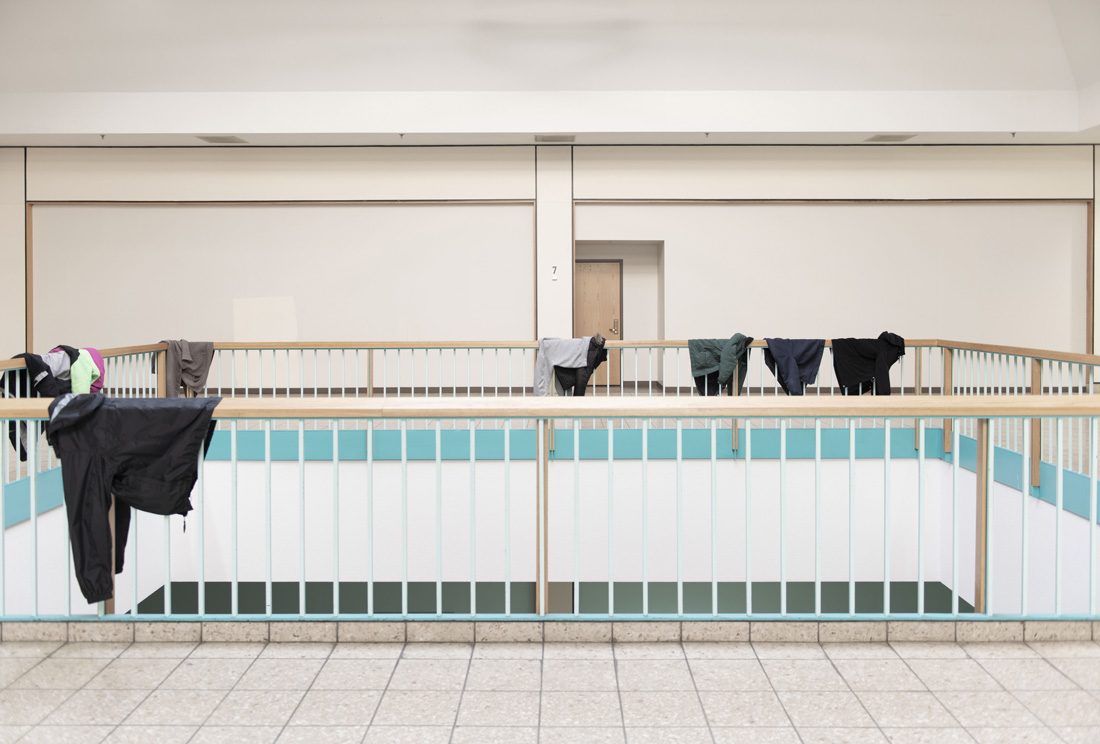 Julio Cedillo built and maintains his expansive career as a professional actor from his homebase of Fort Worth. It was on the set of Problem Child in the early 1990s that Cedillo was told by a fellow cast member that he should photograph his career in cinema as a means of leaving a visual legacy for his kids and future generations. Decades later and with dozens of leading roles to his credit, Cedillo continues to sling his Fujifilm X-T1 while in between sets. It was while playing Guillermo Calderoni, a self-serving Mexican police commander, on Season 2 of Narcos Mexico that Cedillo happened across a sleeping elote vender. "Usually during my days off from filming, I always venture out for some street photography," he said. "I took my brother around town, including the historic center of the city, and we eventually made it to Plaza Garibaldi, where all the mariachis and Norteño bands gather for hire. I spotted this woman in deep sleep. Countless people walked by, but no one dared to interrupt her from her sleep. I couldn't pass up this moment, so I decided to take the shot. I titled the image 'El Sueño Bien Merecido,' The Well-Deserved Dream, to play on an idea. Is her reality the dream, or is the deep sleep the well-deserved dream? It's obvious she represents so much as a working woman and maybe a single mother. It's one of my favorite images to date." The photo was recently displayed at Photographs Do Not Bend Gallery in Dallas for the group show Deep in the Art of Texas. Visit @JuliosFotos or JulioActor.com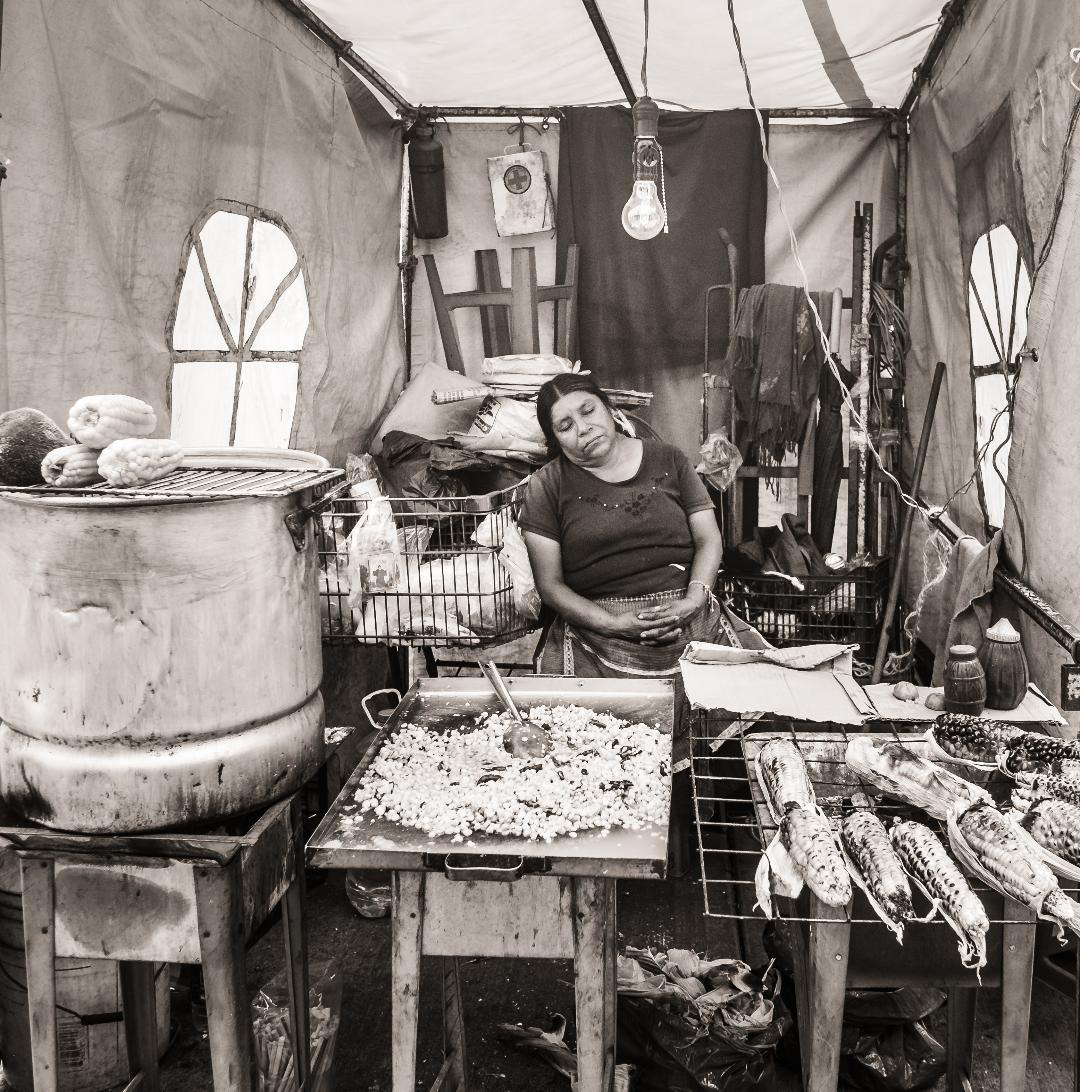 Jessica Fuentes leads a varied career as the news editor of Glasstire (the country's oldest online arts magazine), executive director of Kinfolk House (a collaborative arts space on the East Side), and artist. Fuentes digitally combined the black-and-white film photographs taken from two different cameras for her submission, "Cacti and Children by the Sea." Fuentes took the photos of the ocean using her Minolta X-370 while documenting her travels in Nice, France. The recent trip was "significant, as it was my first long trip away from my children" in many years, she said. "The additional layered image of the two people walking is a photograph of my children taken in 2021 while we were still in the midst of the COVID-19 pandemic." Fuentes took the photo with a Holga, a plastic camera that offers only "little control" of shutter speed, aperture, and focus, and used Washi F100, a medical fluorographic X-ray film known for its graininess. "As someone with aphantasia, the inability to visualize or recall visual memories, I find that taking photographs helps me cement memories of places and people, but my artistic process doesn't stop with the capturing of a moment. Often, I then digitize my images and combine moments from across time and distance to capture the haziness, fallibility, and disarray of memory." Visit @JessicaFuentes83 or JessicaFuentes.com.

Jill Johnson's childhood memories from West Texas inform her recurring themes of increasingly vanishing small towns. Johnson, who is represented by Artspace 111, had her Hasselblad 501CM on hand when she snagged this photo while driving north from Muleshoe, Texas, where she spent her early childhood. "I spotted this simple billboard exclaiming, 'Beef Is Nutritious!' " she recalled. "There was no company or brand they were advertising, just this simple fact for all to remember as they drive by. I love that about this part of West Texas, which is defined by the cattle industry. It is quirky, playful, funny, and, most importantly, authentic to the land and the people. Shooting on my Hasselblad really forces me to think about my composition. Since the image is square, I am more decisive and thoughtful about framing each exposure." Visit @IWantaPony or JillJohnsonPhoto.com.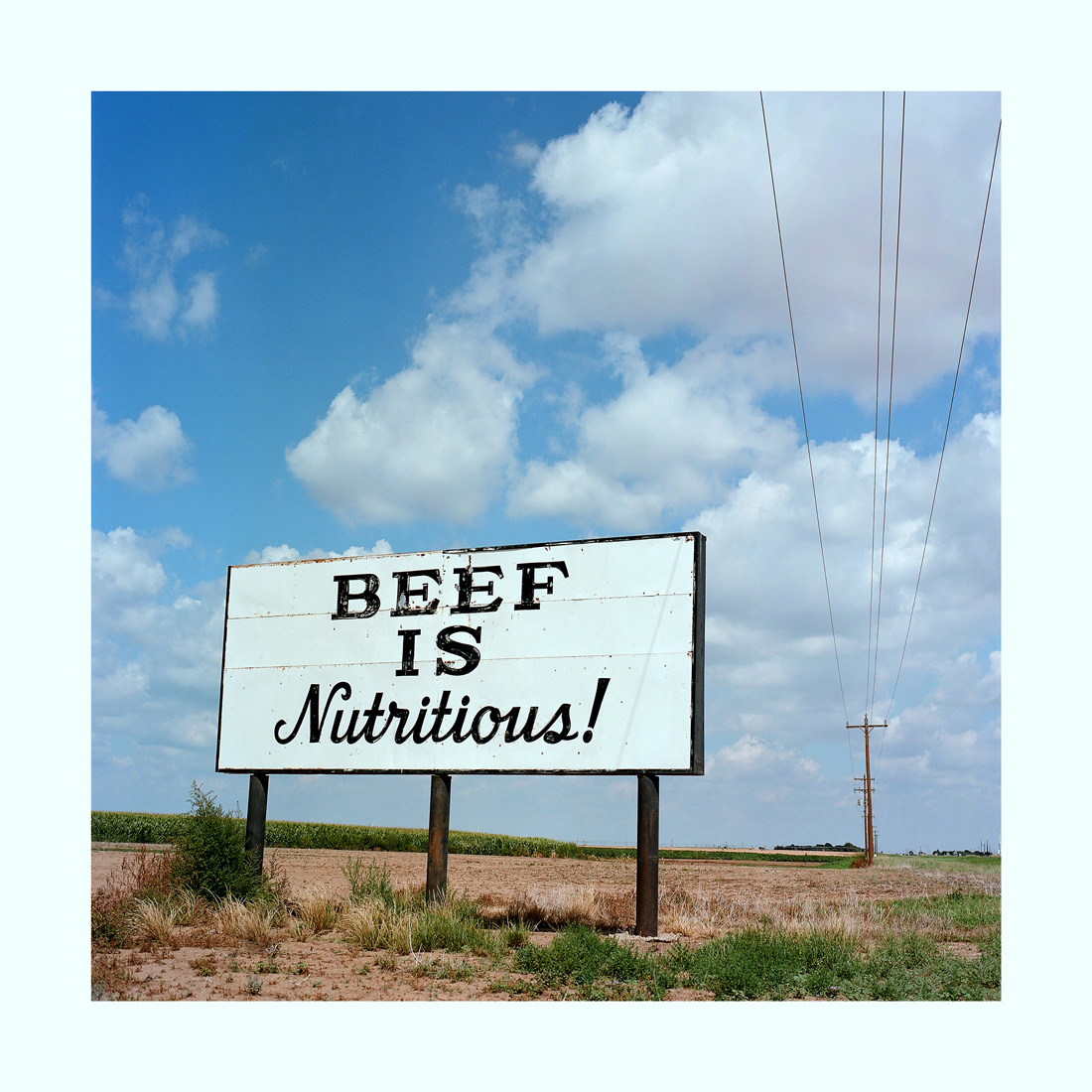 Born in France and raised in Tel Aviv, Loli Kantor spent much of 2004 to 2012 in Ukraine and Poland. Her aim was to document the presence and absence of Jewish life in that region of Eastern Europe. "I wanted to show that there was a reemergence of Jewish culture in East-central Europe despite the known harsh past of [World War II], the aftermath of the Holocaust, and later Soviet rule. Now with the current war, many [native Jews] moved to Western Europe and to Israel." The photographer said "Bolechow, Ukraine, 2007" is very symbolic of her work there. She captured the black-and-white photo on film and printed it on selenium-toned Gelatin silver print. "The picture was taken at the synagogue in Bolechow, Ukraine," Kantor recalled. "The Rabbi of Yvano Frankivsk, Rabbi Moshe Kolesnik, showed me around and explained the history of the place to me. The synagogue was used as a nightclub during the Soviet regime and has been empty and deserted since and after the fall of the Soviet Union. I asked Rabbi Kolesnik to please turn around and stand still. I then took the photo with my Mamiya 23 using a monopod to stabilize the camera." Visit @LoliKantor or LoliKantor.com.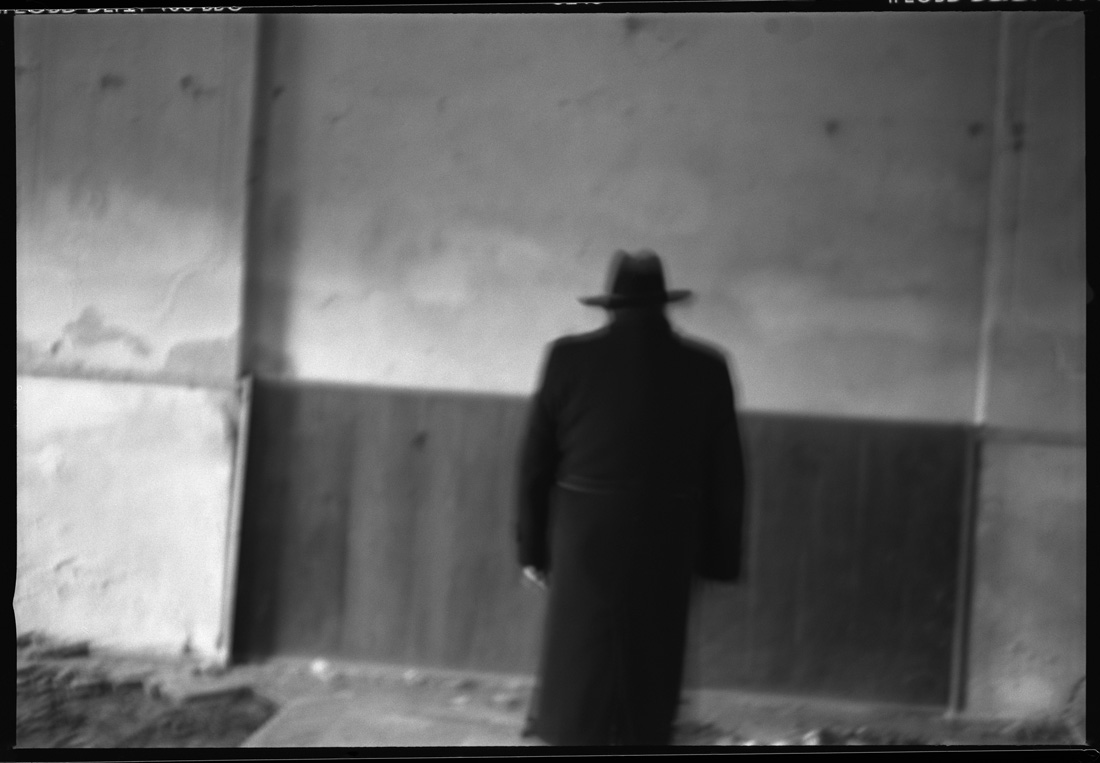 Photographer, educator, and publisher Raul Rodriguez focuses on identity, resilience, collective narrative, and cultural themes as they relate to the Latino community. Rodriguez, who is currently pursuing his MFA at TCU, took this photograph ("Sam Houston") while driving through Huntsville on his way to Fort Worth. "I photographed the statue from behind and obscured its visibility with the use of foreground trees and branches," he said. "The mysterious scenario questions the statue's presence and its relationship to historic events. Who do we monumentalize and why? Is the history we are told true, or has something been forgotten? Obscuring our constructed past can sometimes reveal an entirely different truth." Visit @WitoFrito or DeepRedPress.com.
Crystal Wise, who holds a degree in photojournalism, is known for her portraits and editorials that frequently feature Western flair. The director of photography for Fort Worth Magazine spotlighted a local team of eight female horseback riders in traditional Mexican dresses for the magazine's January 2023 issue, and she submitted "¡Fuerza!" from that collection for our photo essay. The attire and sidesaddle seating of the horseriders evoked the "escaramuza charra" period in the Mexican Revolution when women would use their equestrian skills to distract enemy armies or to ferry children from base camps when needed. "It was a perfect fit for our January 2023 issue with the Stock Show in town. I had the idea of photographing individual riders under the same storm symbolizing a team prepping to take charge of competing at the Stock Show. The rider in the photo is Ana Gomez, nicknamed Barbie. She was wearing these incredible, handmade, gold, scorpion earrings. During our shoot, Ana had to ride a horse that wasn't hers, which came with many challenges. About 30 minutes into our session, she was thrown from the horse. Everyone ran to her side, and she looked at them like they were overreacting. She dusted her petticoat off and jumped right back on. The photo is a composite and one of three images [a tryptic] that line up under the same storm and is inspired by the works of French-American painter Mark Maggiori and photographer Steve Wrubel." Visit @CrystalClearPhotographyTX or CrystalClearPhotography.com.