Minutes after I handed off my teenager to his stepfather near Cincinnati, I received an email from my attorney. Be at the Tarrant County Family Law Center tomorrow morning, he wrote. One layover later and after finding my car dinged up by a recent hailstorm, I prepared to rebut a motion filed by the attorney for my boy's mother, my ex-wife, to remove jurisdiction over his case from Tarrant County, meaning no court will have the authority to enforce my visits with him.
The next day reminded me how lavish the Tarrant County Family Law Center is. Nationally, the $50 billion-plus family court system generates more revenue through attorney fees, fines, and sanctions than every other legal system (criminal, civil, probate) in this country combined. Children are the most precious commodity the courts can hold for ransom, and judges and attorneys know it.
While Tarrant County's criminal courts' benches are harder than a Southern Baptist church pew, the family court chairs are plush. The velvety seats at 200 E. Weatherford St. are purposeful: They lull parents into the false belief that if they are loving and caring, then their rights won't be unceremoniously stripped because opposing counsel floated the judge's campaign.
As horrible and financially crippling as my personal experience has been in that legal arena, Texas family code has enforced every minute I spend with my teenager A. (from my past marriage) and young daughter R. (from an ex-girlfriend). Every first, third, and fifth weekend, I pick up my 5-year-old girl from pre-kindergarten, and every such Friday, she bolts toward me exclaiming, "Daddy, I missed you. I love you so much."
A. lives in Ohio with his mother and stepfather and is an aspiring composer. Last month and at the request of my ex-wife's attorney, 231st District Judge Jesse Nevarez relinquished jurisdiction over A.'s case. There was no hearing where I could fight that legal severing. Any rights that I had under the 231st are now possibly unenforceable. I was left with the very real possibility of not seeing my son in the near future without enforceable visits.
"The court," Nevarez wrote, "further finds that [A. does not] have a significant connection with the State of Texas, and substantial evidence is no longer available in the State of Texas concerning the child's care, protection, training, and personal relationships."
Despite the court's "findings," Tarrant County remains home to A.'s father, a.k.a. me, and half-sister, his paternal grandparents, great grandparents, great uncle and aunt, and first cousin once removed. Our family, in addition to my yearly trips to Ohio, has exercised every court-ordered visit by A.
In an email, my ex-wife said she will always do everything she can to protect A.'s health, safety, and well-being.
My case is not unique, and several parents have reached out with even more egregious accounts of questionable and possibly unethical rulings by Nevarez.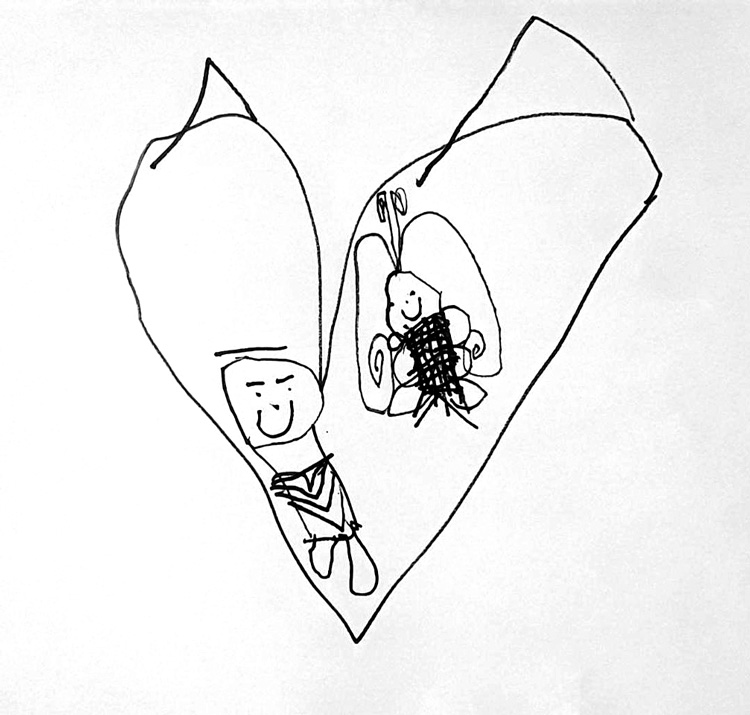 *****
Understanding how this country arrived at a system that allows judges, attorneys, and even family counselors to barter and trade children like cattle has been my journalistic focus for the past year. It's a murky and complicated legal institution and one that is increasingly under scrutiny here and across the country.
As part of my reunification with my daughter, I have been participating in the county's "step-up" program, in which you can gradually earn court-ordered time with your child or children. I spent the first and third Saturday afternoons of every month at the Tarrant County Family Center throughout 2021. Every two weeks, before and after my one-hour visitation with R., I listened to the stories of the mothers and fathers who also saw their children in that cold and sterile environment, not because they were part of any step-up program but rather due to their financial inability to engage in the family court process that charges $300 an hour and up.
You do not have to travel to war-torn countries to witness the levels of abject suffering I have seen at our family law center. Hearing a wailing and inconsolable mother having her young child torn from her when her hour was up — simply because she cannot afford an attorney — remains one of the many memories that drives me to publish details of the inner workings of our court system.
My first-hand experience with family courts and several recent articles on that system made me the county's go-to reporter for family court horror stories. One former Tarrant County resident, Rev. Sokhty Doeung, had such a horrific experience at the 231st that he was forced to flee to East Texas with his son for fear of retaliation by Nevarez.
Doeung shared copies of court documents that detail Nevarez's actions that allegedly defrauded Doeung of $400,000 between 2019 and 2021 and left the 87-year-old homeless.
Doeung escaped the Khmer Rouge genocide only to be deprived of his constitutional rights to due process and freedom from unlawful seizures by Nevarez, said Steven Mey, Doeung's son.
Doeung accrued modest savings after more than two decades of ministry. After noticing significant portions of his retirement had disappeared, Doeung suspected his wife of mishandling his finances and filed for divorce through the 231st as a means of preserving his remaining assets. Based on common practice, Texas courts typically split assets between former spouses evenly.
Nevarez heard testimony from Doeung's wife without his presence, Mey alleges, before signing an order that placed the 231st in possession of the reverend's home.
"In late 2019, my father woke up to slews of text messages, phone calls, and business cards on his front door from real estate investors and bankruptcy attorneys offering to help keep his home safe" from Nevarez' court-ordered foreclosure, Mey said.
Nevarez did not return my requests for comment on this or any other matter.
The district judge's order, Mey alleges, was never scheduled by the 231st's court coordinator nor made public, meaning Doeung had no means of knowing he was in jeopardy of losing his life savings, which ultimately went entirely to his ex-wife. Court records show Nevarez signed the final divorce decree on Feb. 11, 2021 — the same frigid morning of the deadly 133-car pileup near downtown Fort Worth — and added language threatening to fine Doeung if he appealed the decision.
Mey said he and his elderly father fled to East Texas following Nevarez's threat to allow "any sheriff or constable to enter" Doeung's home using force.
Following Nevarez's order, Mey said his father's blood pressure spiked dangerously.
"I took him to the emergency room to reduce his stroke or heart attack-like symptoms," Mey said. "While in the hospital, we heard that law enforcement was looking for my father, so we never returned."
In January, our magazine published the story of Brendon Jones, an alleged victim of a false bench warrant issued by then-criminal judge and current district attorney Phil Sorrells ("Targeted by the State?" Jan. 11) for alleged non-appearance in court even as Jones filed a notarized notice of appearance that same morning at the same court building.
Jones' entanglement in the criminal justice system, based on court records, started in 2021 at the 231st when he was ordered to court to answer for allegations that he was abusing his stepdaughter, an allegation that to this day has never been substantiated by any court. After repeated attempted raids by local law enforcement, Jones sent his wife and stepdaughter into hiding, which led a visiting judge at the 231st to jail Jones for two weeks until he disclosed his family's hiding location.
"This is clearly extortion taking place in the name of justice," Jones said.
Fifteen days into his detainment at Tarrant County Jail, Jones was brought by sheriff's deputies before Nevarez.
"He proceeded to release me from contempt but retroactively charged me with resisting arrest for the arrest that took place in his court just 15 days prior," Jones said, adding that he vehemently denies resisting arrest 15 days earlier. "After posting bail for the criminal charge, I return to my home to find my wife and stepdaughter's belongings were all gone."
One confidential source who asked not to be named to protect them from retaliation told me about a several-year ordeal in the 231st during which seemingly endless court hearings have drained hundreds of thousands of dollars from the source along with their mental well-being. The alleged victim of 231st vexatious litigation shared a 2018 court order in which Nevarez recused himself from the divorce case of a prominent family law attorney due to the judge and lawyer's close friendship, yet court records show the close friend of Nevarez regularly litigates cases in the 231st. Those brazen conflicts of interest are rarely made public.
"This court reasonably and prudently determined that this frivolous litigation, like similar aimless and pointless cases [in the 231st], is going nowhere and just clogging up its already backlogged active case docket and should be dismissed," the source recently wrote in a 231st court filing.
Judges have the authority to end seemingly endless cycles of litigation, but their campaigns are floated by the very law firms that engage in those seemingly endless filings. Recently elected Tarrant County Family Court Judge Beth Poulos, for example, went so far as to thank her family law benefactors publicly on her campaign website (PoulosforJudge.com).
Those first-hand accounts of judicial misconduct and retaliation at the 231st, plus my ongoing research into recent appeals by parents who similarly allege Nevarez has a disregard for due process, aren't uncommon in Texas, where family court judges rarely face public scrutiny for misconduct.
As one local family court reform advocate, Brooks McKenzie said he "spent hundreds of thousands of dollars that could have been used for my child's education and college so that these attorneys could send their children to private schools."
*****
Judges have ruled with impunity in Tarrant County for decades, but the recent impeachment of an El Paso DA has shown that even the most powerful of public officials can be toppled, and court reform advocates see that case as a blueprint for removing crooked family court judges.
Last December, El Paso District Attorney Yvonne Rosales tendered her resignation letter one day before a district judge was to rule on whether Rosales would be suspended pending her jury trial. The DA faced allegations of incompetence and witness intimidation. The Texas Tribune found her office had thrown out nearly 1,000 criminal cases due to missed legal filing deadlines.
Defense attorney Omar Carmona filed a petition for Rosales' removal, Judge Tryon D. Lewis assented to hear the case, and El Paso County attorney Jo Anne Bernal agreed to prosecute Rosales — a former family law attorney — before she stepped down.
Nueces County DA Mark Gonzalez faces a similar petition for alleged incompetency, official misconduct, and failure to give bond. Based on the petition filed by private citizen Colby Wiltse, Gonzalez has allegedly "mishandled and mismanaged murder cases, motions to revoke, criminal dismissal rates, and intentionally nullified duly enacted laws of his oath of office."
Scofflaw judges have historically enjoyed immunity from criminal prosecution, not based on any statute or state amendment but rather on the historical refusal of district attorneys to take up such cases. Court reform advocates see one path forward as publicly calling on DAs to prosecute judges who commit criminal acts. If the top county prosecutor refuses, that DA can now be removed from office. The recent and unprecedented indictment of former president Donald Trump by Manhattan DA Alvin Bragg has further removed doubt that any public official, black-robed or otherwise, is above the law.
This year saw another first in the Lone Star State — the formation of a nonprofit dedicated to court reform and holding crooked judges accountable for their actions. Jennifer Lundy founded Texans for Judicial Accountability after recently experiencing judicial retaliation. Although she is choosing to not name the judge who allegedly retaliated against her, based on her public account, a Parker County judge took issue with Lundy observing his family court hearings and called Lundy's boss at the time, threatening to make sure Lundy "never works in Parker County again." The judge's verbal threats were relayed to Lundy by her employer soon after.
Lundy, a former court reporter and staffer for state representatives and senators, has a multi-pronged approach to addressing judicial misconduct in the Lone Star State. Top among her priorities that will require legislative action in the coming years are placing cameras in all state courtrooms, expanding the State Commission on Judicial Conduct that disciplines judges, and allowing victims of judicial misconduct to sue reprimanded judges.
Courtroom cameras could capture inappropriate verbal exchanges between attorneys and judges or, say, a nonoccurrence like the March 30 evidentiary hearing tied to my case. Several local victims of judicial misconduct are organizing a fundraiser for the nonprofit on Saturday, June 24, at 2000 Beach St. The 6 p.m. event will feature several yet-to-be-determined speakers before Lundy makes the keynote address.
*****
My teenage son and I bond through music and also by quipping about everyday life. Walking in downtown Cincinnati in March, we happened by Kroger's corporate headquarters. As we passed the 20-plus-story shimmering tower topped with the company's logo, I drolly stated, "That's a big grocery store."
I know, right? my son replied.
"Can you imagine having to pick up eggs from the top floor?" he casually asked as we strolled by.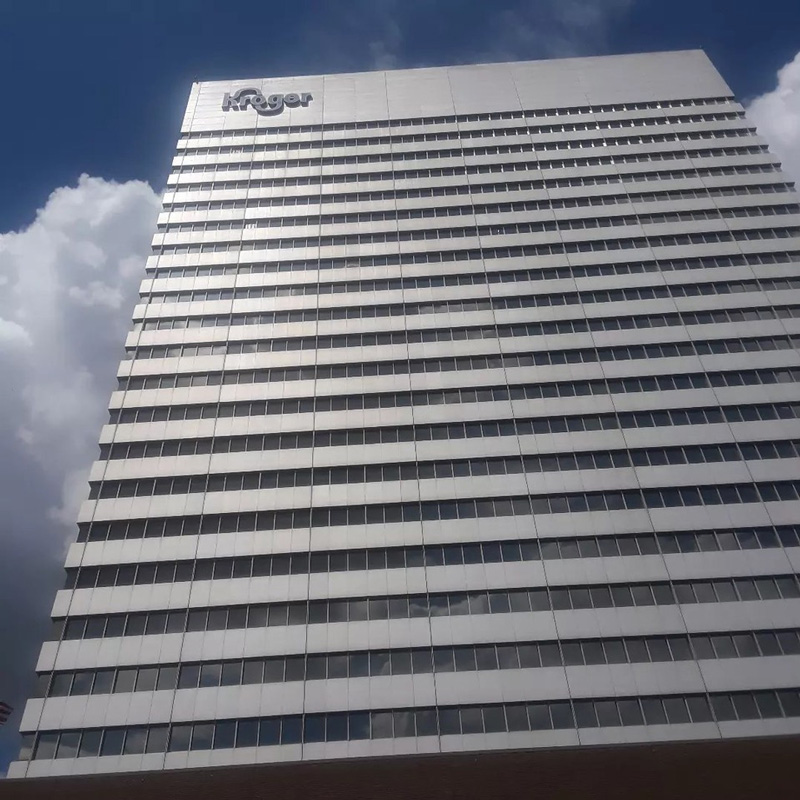 Nevarez and many family court judges fail to understand that our children live full and imaginative lives. R.'s memories of her brother are not the purview of the lazy assumption of the 231st District Court, and no court order supersedes the rights of children to know both their parents. As YouTuber Eric Carroll reminds Dad Talk Today viewers daily, our children are not for sale. Carroll recently told me attorneys will always find a way to profiteer off our parental rights as long as perjury goes unpunished.
Soon after Nevarez removed A.'s case from the 231st, I filed a motion for findings of facts in his decision, a filing that calls into question the judge's actions while forcing the 231st to retain authority of A.'s court-ordered visits for several more weeks. During a recent trip to Ohio for a weekend visit, A.'s mother denied me access to my son when she did not deliver him to the airport for the scheduled child exchange.
Fighting Nevarez's decision to boot A.'s case has undoubtedly complicated access to my son. Tarrant County judges are notoriously vindictive and retaliatory. I am fortunate that A. will be 18 in two years and free of the 231st's self-serving machinations.
Tarrant County is bereft of family court judges who understand the consequences of their rulings — judicial decisions that are arguably more consequential to society than civil and criminal edicts. Allowing one parent to alienate a child from either parent can poison and damage those families for generations.
We are called on as parents to make the best decisions, not only for our children but for our children's children and future generations. Every legal filing I make, new credit card I open to cover court costs, and investigation into the self-serving family court system is done with my children and future grandchildren in mind. If Lundy and the growing swell of reform-minded parents are successful, one day our county will put the rights of our sons and daughters over the self-interests of law firms and self-interested judges.
A., R., and all of our children deserve as much.
This article has been updated to correct the $400,000 figure Sokhty Doeung alleges the 231st defrauded him of in 2020.