Thursday, April 27
Examining the screen's vast impact on art from 1969 to the present, I'll Be Your Mirror: Art and the Digital Screen features the work of 50 artists in a broad range of media, including augmented reality, digital art, painting, sculpture, video, and video games like "TV Buddha" by Nam June Paik. These artists prove that the screen is a powerful and valuable artistic and social tool. The exhibit at the Modern Art Museum of Fort Worth (3200 Darnell St, 817-738-9215) is up thru Sun, its final day. Admission is $16 on Thu and Sat, free on Fri, and $8 on Sun. Reserve your tickets at TheModern.org.
Friday, April 28
On the last full weekend in April every year, the town of Muenster, which is about 70 miles to the north of us, hosts Germanfest at Heritage Park (301 N Ash St, Muenster, 940-759-2227). And that weekend is upon us. This three-day festival, today thru Sun, is a celebration of German foods, including apple strudel, breads, cheeses, sausage, and (let's be real) beer. Along with food-oriented activities like the Sausage & Rib Cook-Off, there will be arts and crafts, a bicycle rally, folk dancing, a fun run, and two stages of live entertainment and music. For the families, there are clowns, magicians, mimes, storytellers, and the Karneval & Kinder Theater for children. Admission is $10 Fri, $15 Sat, and $10 Sun on-site only. Children under 12 get in free. Parking is $5, and souvenir steins are $10. Food, beverages, and rides will require tickets instead of cash, and ticket booths are located throughout the park. "Be sure to bring a guten apetit!"
Saturday, April 29
In memory of Mark Verma, one of North Texas' most prolific animal advocates who died of cancer last year, his all-star cast of friends and colleagues from his beloved rescue organization Paws in the City will gather to raise funds in his name. Verma Fest: Celebrating the Life of Mark Verma starts at 7pm at The Studio at The Factory (2727 Canton St, Dallas, 214-749-5712). The lineup includes 5 Billion & Counting, The Argonaut, Brand New Machine, Bull by the Horn, Lowside, RivetHead, and Vein. Proceeds benefit the mission of Paws in the City, which is "saving the doggies" as Mark would say. Tickets are $20 at AXS.com. You can also make donations at PawsintheCity.org/Donations/VermaFest.
Sunday, April 30
Gather 'round, children, and I'll tell you the tale of Blu, the Velociraptor. Being a Texas-based dinosaur and all, he wanders the state and often staycations in the fossil-friendly Permian Basin of West Texas. To quench his desert thirst, he makes appearances from time to time at his favorite North Texas watering holes — Old Texas Brewing Company in Burleson and here in the Fort. In fact, kids of all ages (pick me, pick me!) can meet him at Brunch with Blu from noon to 2pm at the Fort Worth location (6333 Camp Bowie Blvd, Ste 200, 817-386-0752). For brunch menu options, visit OldTexasBrewing.com/Menus. If there's one thing you can count on, it's that this "reporter" will always tell you about dinosaurs because I will forever be *this many* years old.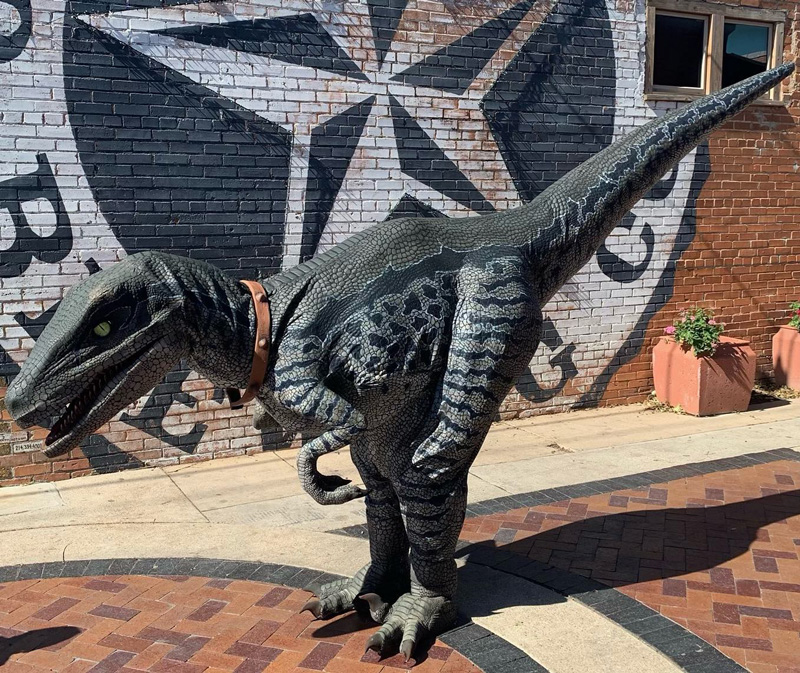 Monday, May 1
Did you know that today is National Lyme Disease Awareness Day? Who cares? Well, I do now. Only because I recently watched the 2013 documentary The Punk Singer about Kathleen Hanna. At the height of her career, the Bikini Kill frontwoman had to go on hiatus due to a mysterious medical condition. After a tick bite, she was diagnosed with Lyme disease, "cured" of it, and then misdiagnosed repeatedly when symptoms cropped back up. Anyhoo, this is also a great music doc. You can stream The Punk Singer on Plex, Pluto, or Tubi.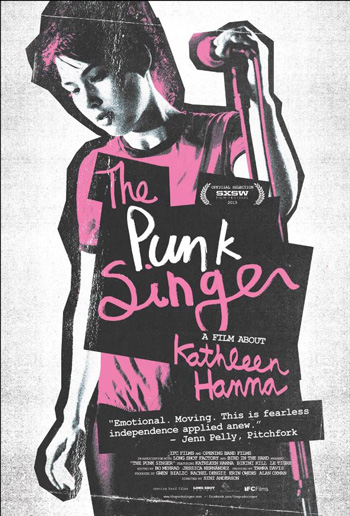 Tuesday, May 2
Carter BloodCare says that reserves of O negative — the universal blood type that can be used on anyone — are at a critical low. (O negative is also the only blood type that can treat premature and unborn babies.) All blood types are in short supply in general. This means less than one day's supply is on hand any given day to help local patients in need. You can make a difference in Tarrant County by donating blood this month at various Carter BloodCare Drive locations. As a special thank you, every person who donates to Carter BloodCare in May will receive an insulated cooler bag. Today from 9am to 2pm or from 4pm to 8pm, you can donate at the College of Health Care Professions (4248 N Fwy, Fort Worth, 817-632-5900). For sign-up information and a list of other upcoming blood drives, visit CarterBloodCare.org or read the Living Local piece on Blotch at FWWeekly.com.
Wednesday, May 3
Every Wednesday at 6pm, In the Bucket Disc Golf does a Putt Night at Lola's (2000 W Berry St, @LolasFortWorth). You'll need three putters, so bring your own or make a purchase on-site. The games are set up as bracket-style heads-up matches Winners are the first to 10 points with a double elimination in effect. The buy-in is $10, and there is a cash payout for the top three winners. For more details, visit Facebook.com/InTheBucketDiscGolf.