1.) The private "sustainability lifestyle" club The Garden of Eden (7325 Mansfield Cardinal Rd, Kennedale, 817-330-4118) offers a variety of classes for members. For example, on Sundays thru Jun 25, there is a Fermentation Class from 3pm to 5pm. Learn the basics of fermentation and — depending on the day and which ingredients are abundant — make a kombucha, vinegar, or kimchi. You will also learn about the background of the process and the health benefits of fermented foods in this hands-on class. "Seasonal produce that may be blemished, bruised, soft, or otherwise slightly past its prime will be made into something incredibly delicious, nutritious, economical, and sustainable." This class is offered to members for a $33 donation. For membership details, visit IntotheGardenofEden.com.
2.) The second annual Cowtown Burger Showdown is noon-5pm Sat at River Ranch Stockyards (500 NE 23rd St, Fort Worth, 817-624-1111). A portion of the proceeds benefits Rivertree Academy, a Texas-based nonprofit school with the goal of creating "agents of change in their communities by teaching them to learn, love, work, and lead well." Adult general admission tickets are $29 and include access to all the events and vendors as well as meeting the chefs, plus three tasting tickets, endless fries, and the beer and whiskey tasting (21+). Tickets are $15-69 on Eventbrite.com.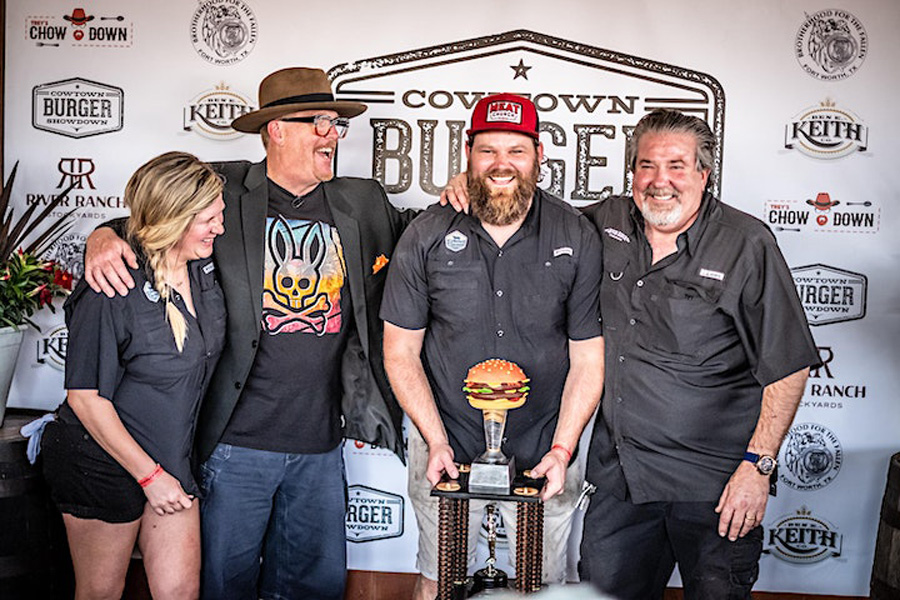 3.) Blackland Distillery (2616 Weisenberger St, Fort Worth, 682-268-5333), the distillery and tasting room in the Foundry District, is officially launching a new flagship bourbon. Bottles of Prairie Gold Texas Straight Bourbon Whiskey will be available for presale exclusively in the tasting room for $100 starting Thu, May 4, before hitting liquor store shelves shortly after. Prairie Gold joins Blackland's diverse product portfolio of gin, rye whiskey, and other bourbons, including the fan-favorite Texas Pecan Brown Sugar Bourbon. Blackland Distillery is open 4pm-11pm Tue-Thu, 4pm-midnight Fri, and 2pm-midnight Sat. For more info, visit BlacklandFW.com.
4.) On Fri, May 5, the Modern Art Museum of Fort Worth (3200 Darnell St, Fort Worth, 817-738-9215) and in-house restaurant Cafe Modern present First Friday at the Modern. Gallery admission is always free on Fridays, but 5pm-8pm this evening, you can also enjoy drink specials, complimentary light bites, and live music by the First Friday House Band in the museum's Grand Lobby. For a complimentary 20-minute docent-led tour, be there by 6:30pm.
5.) The folks at Binion's Ice House (205 N West St, Arlington, 817-617-2088) are joining the ranks of bars, breweries, and eateries hosting farmers' markets. On the first Friday of every month, including Fri, May 5, Binion's welcomes the Arlington Foodie's Market from 5pm to 9pm, featuring 40 or more artisan vendors. Learn more at ArlingtonFoodies.com.
6.) For those who can't make it to Churchill Downs on Sat, May 6, for Derby Day, head to the Ritz-Carlton (2121 McKinney Av, Dallas, 214-922-0200) to watch as award-winning horses compete for the trophy at a festive Kentucky Derby Viewing Party instead. You are invited to celebrate "the greatest two minutes in sports" with special menus at the hotel's Fearing's Restaurant and Rattlesnake Bar, featuring Maker's Mark cocktails and traditional mint juleps, live music (including a "Call to the Post" trumpeter), raffles for rare bottles of Maker's Mark bourbon, livestreaming of the pre-race happenings, call to the post, the race, and more. Dress in your "Derby Day Dapper" best for a chance to win the Best Dressed and Best Ladies' Hat contests. There is no cost to attend.
7.) Mother's Day will be here soon. Crazy, right? Families with young kids — Dads, I'm talking to you — can get ahead of the holiday by booking the Mommy & Me Sugar Cookie Decorating Class as a gift for Mom. The class is on Sun, May 7, from 3pm to 4pm for beginners who have an interest in royal icing. Cookies, icing, sprinkles, and a take-home tray are provided. As a home-based bakery, host Aly's Sweet Spot (@alyssweetspot) has reserved the Community Room at Waterside (3720 Convair Dr, Ste 416, Fort Worth) for this event. Tickets are $70 on Eventbrite.com.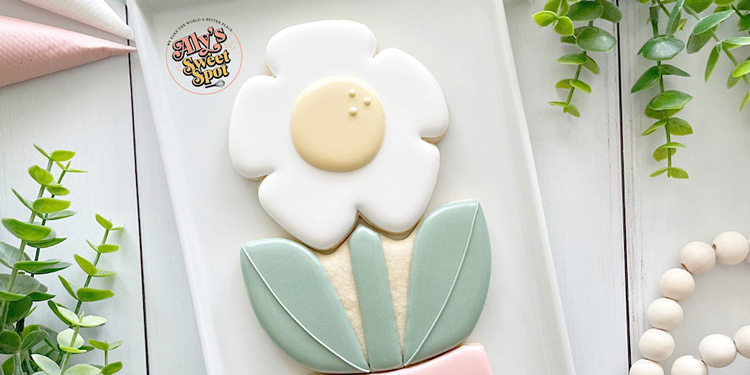 8.) The Strassen Beerfest DFW will be taking up double the space this year by occupying both Texas Rangers Plaza and the CBD Kratom Backyard area at Texas Live (1650 E Randol Mill Rd, Arlington, 817-852-6688) on Sat, May 13, at 2pm. Along with 30 or more North Texas brewers, there will be cigars, food stations, drinking games with prizes, live music, and more. "Bring your pups, as this event is dog-friendly and will benefit local canine charities." Tickets start at $25 on AXS.com.