Though they may be a scrappy punk band at heart, Big Heaven is embracing some New Wave elements.
"We are going into a slightly different direction, but [New Wave] is still in the ethos," said bassist Peter Marsh.
Being scrappy and punk is required for underground acts specializing in the kind of noncommercial, smart music that Big Heaven produces. The brainchild of frontwoman Amanda Hand (vocals, keys) is stretching its sound in response to new inspirations and a new configuration. After several years as a trio, Big Heaven is now a quintet with Stephanie Benjamin on percussion and backup vocals, Sam Dobbin on drums, and Kevin Wellendorf on guitar. The five have been performing together since post-lockdown, and they're celebrating their union with a new EP, Void of Form, and the single "Creature."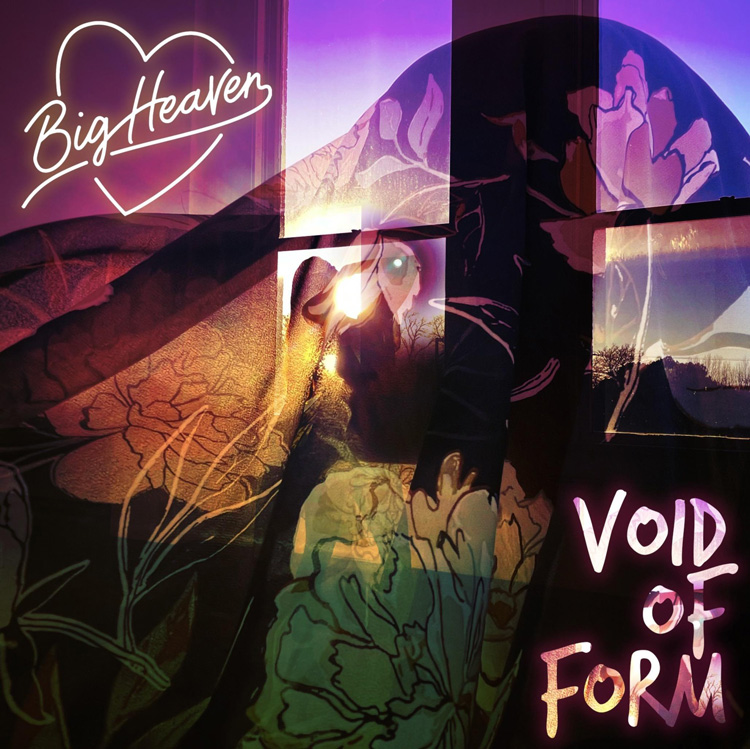 The band members are ecstatic with the EP and single and said the songs are like a love letter to Big Heaven's past.
"I hope we get more of a presence with our sound with the EP and single," Hand said.
With the tunes, Big Heaven serves up dark subject matter beneath a shiny veneer.
"I think the songs can be interpreted in different ways, with upbeat songs that are melancholic," Wellendorf said. "The songs have a different feel to them, and lots of the lyrics are sad. None of the songs are happy but sound fun."
Wellendorf engineered most of the record at his home studio in Fort Worth and at The Cove in Arlington. He also mastered the EP. The entire process took about two months.
"It was a lot of fun to make and pretty easy," Wellendorf said. "It sounds different on the streaming services. It doesn't sound bad or anything, but it sounds different listening to it on something like a phone or computer."
Even with a big show coming up this weekend, Big Heaven is still writing. The band is content to continue releasing music in bits, believing an album would not attract the attention it deserves in today's streaming-happy listening/purchasing environment.
There are no tours planned, but they're not out of the question, the band said. Family duties come first for Hand and company.
When the Big Heaven folks do play, they're hoping for as many ears and eyes as possible. Same goes for the EP.
"I really want to give the people who've been listening to us since the beginning a gift and something they can listen to that's fresh and interesting," Hand said.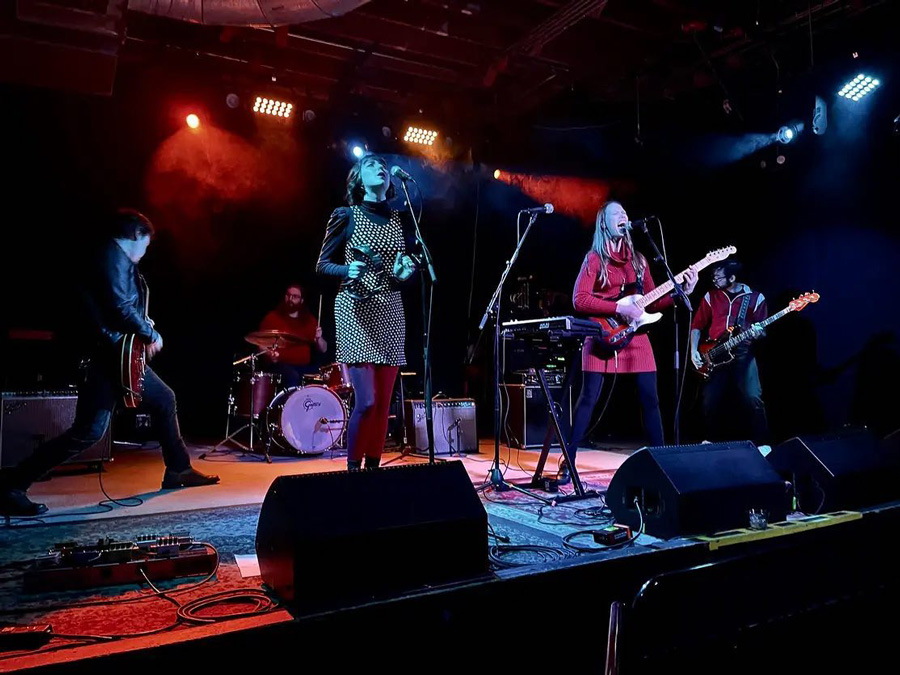 Big Heaven
9pm Sat w/Prof. Fuzz 63 at Caves Lounge, 900 W Division St, Arlington. $5. 817-460-5510.