1.) Anderson Distillery & Grill (400 S Oak St, Ste 100, Roanoke, 817-203-0623) has a fiesta-filled Friday on the schedule. Enjoy house-made margaritas featuring Anderson's new agave spirit, $10 nacho plates, and live music by the Baba Yaga Band from 6pm to 9pm.
2.) The City of Cleburne is celebrating Cinco de Mayo in the parking lot of the Cleburne Conference Center (1501 W Henderson St, Cleburne, 817-645-2455) starting at 11am Sun with food trucks, Mexican street food, and treats from a variety of vendors. Along with a car show noon-5pm, entertainment at Cleburne Cinco de Mayo includes a dancing horse show, live mariachi music, luchadores, and more. Bring your lawn chairs and coolers (as it's BYOB). There is no cost to attend.
3.) From 6:30pm to 10pm, the Levitt Pavilion (100 W Abram St, Arlington, 817-543-4301) invites you to enjoy a free evening of music at Cinco de Mayo Under the Moonlight this Friday featuring Texas Latino with opening act Mariachi Fuzion. There will be a variety of food vendors on-site, plus you're within walking distance of several restaurants in the Downtown Arlington area. (Head back to Downtown Arlington on Saturday for West Main Fest. Read more about that in Night & Day.)
4.) Mama Angie's (8120 Rendon Bloodworth Rd, Mansfield, 469-673-6333) — the Mexican cocina owned by the same folks as Fat Daddy's — will be celebrating all day Friday. Before commencing with the drinking, I recommend eating a bite or two. (I've got the fajita taco salad on my mind, for example.) Drink specials include $5 Jose Cuervo Gold/Silver or Tequila 512 shots, $5 margaritas (frozen or on the rocks) with $3 "floaters," $5 Mexican Candy Shots (jalapeno-infused Tequila 512 with Watermelon Pucker), and $4 schooners of Corona, Dos Equis, Modelo, and Tecate Light. Jim Clark will perform on the patio 6pm-8pm, and there's no cover.
5.) The Post at River East (2925 Race St, Fort Worth, 817-945-8890) will be celebrating on Friday with a free show in the courtyard. There will be mucho Mexican drink specials, including $5 Espolon Blanco shots, $3 margaritas, and $3 Modelo pints. Paul Renna will perform from 6pm to 8pm. Dogs are welcome, and there is no cover for this all-ages show.
6.) Ridglea MetalFest is presenting Cinco de Metal in the Ridglea Room (3309 Winthrop Av, Ste 64, Fort Worth, RidgleaMetalFest.com) at 7pm Fri starring Lonestar Conspiracy with All Is Taken, By the River, Lud, and Vivid & Vulgar. Tickets are $13 on Eventbrite.com. There's no mention of drinks on special, but I bet there will be!
7.) The newly minted Rusty Nickel IceHouse (2836 Stanley Av, Fort Worth, @RustyNickelFTW), former home of Smokestack 1948, wants you at their place to kick off the weekend. This Friday's specials include $12 Coronaritas with Altos Tequila, $7 Altos Mexican Candy Shots, $7 Mexican lagers and Pacifico all day. You can purchase crawfish at the Wild Cajun Boil at 3pm, hot snacks by Mister Picoso at 5pm, and elotes and tacos from El Compadres at 7pm. Once you're feeling good, enjoy the mariachi band at 5pm.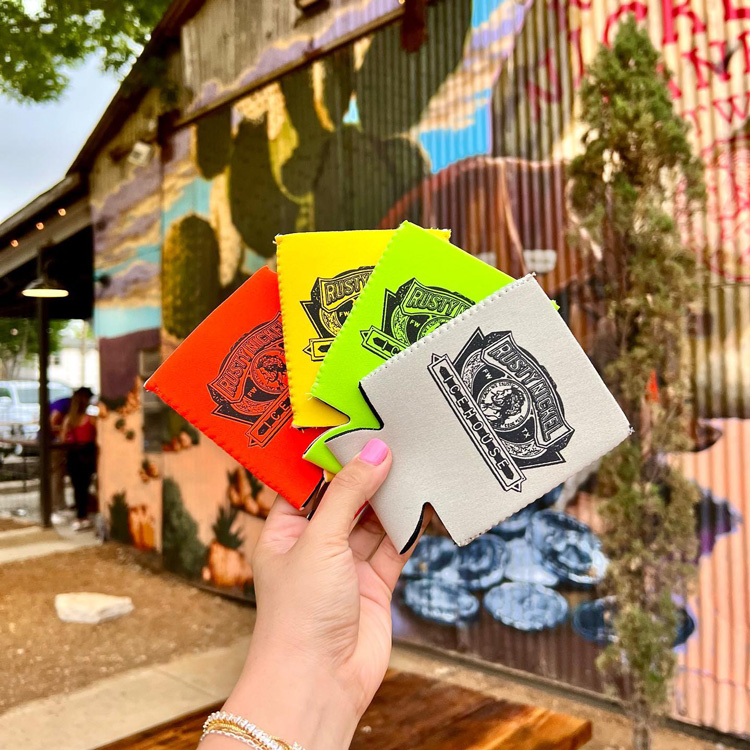 8.) Join Toro Toro (200 Main St, Ste B, Fort Worth, 817-975-9895) for a "fiesta of flavor, culture, and sips" this Friday. Enjoy Cinco de Mayo-inspired dishes and margaritas available all day. Indulge in prime ribeye tacos made with a chile rub, avocado, salsa verde, charred chile serrano, and toreado-style scallion cheese, all on a crusted corn tortilla. And sip on Toro Toro's festive margarita, the El Cinco, topped with fresh cucumber and basil. Reservations are highly encouraged. Visit ToroToroFortWorth.com to book a table today. Complimentary valet is provided.