Hotels and B&B's are great, but if the inflation that's gripping the globe is too much, there's always one place where you're King and Queen. And everything else in between.
The ultimate staycation has always been home, and to help make those few days off work at Porchview the best they can be, you've got us. You're welcome.
The first step to a great break from work and staying put is stowing your dumb phone. Waiting two hours or more after waking up to check messages and stupid social media boosts the mood and pumps the 'nads, and if you're staycationing especially, you should be as far away from your device as possible — unless it's playing tunes at a reasonable volume to not offend me and my delicate sensibilities. Then, by all means, pump up the jayems (again, reasonably — I'm old). Just put up the crucifix to work emails and all that bullsh. Sharing my Yacht Rock playlist with you right now …
Morning on staycation is time to sleep in as long as you want, or as long as your (two- and four-legged) kids let you, and then moooove. That's it. Get that blood flowing. Nice and sweaty. Mmm. Yeah. That's good. Whether bloodflow is generated by burning bud, hoisting multiple cups of coffee to your mouth, or doing yoga, or going for a run like an idiot, or doing the horizontal mambo with your main squeeze(s), as long as your phone is far away and on silent, your staycation is starting off proper.
Anyway, for a wakeup of the sweaty variety that's decidedly not at your house, Funky Picnic Brewery & Cafe (401 Bryan Av, Unit 117, 817-708-2739) is hosting Puppy Yoga at 10am Sat, Jun 3. Insert: downward dog joke. As you're being led through a 25-minute routine by a master yogi, four-legged friends from Allie's Haven Animal Rescue will be sure to get in your way — totes adorably. As an adoption event, applications will be accepted until noon. Half of every $20 ticket will go toward Allie's.
Indeed, Funky Picnic serves some delicious pub grub and tasty brews — we're fans of the pretzel bites with fondue paired with the Vibes Kölsch — but you're staycationing. And staycationing means staying at home as much as possible, heading out only for necessities like it's Night of the Living Dead out there. Staycationing also means indulgence. (I don't make the rules.) On your way back to the ancestral manse from the Near Southside, hop on over 30 to Ol' South Pancake House (1509 S University Dr, 817-336-0311). That's where you can pick up — you'll probably need help — the TCU-area staple's ungovernable breakfast sandwich. Piled high with bacon, ham, cheese, and egg, the Ultimate is served on Texas toast smothered in butter or sometimes Texas-shaped waffles (also butter-smothered). So. What triathlon are you training for?
Maybe sweat isn't your thing. You're on vacation, right? The only liquid that should be on your skin is ocean water. And margarita spillage. For those to whom sweat only means another useless shower before bed, we recommend heading to Boopa's Bagels Deli (6513 N Beach St, 817-232-4771) the night before staycation and snagging some boopalaches for the next morning. They're like klobasneks, but instead of pastry dough, the sausages (plain or jalapeño) are wrapped in warm, chewy bagels. A dozen won't set you back too much. Wakey, bakey microwavy.
While you're picking up food for home, you might also want to include some gourmet coffee to-go in your postapocalyptic rucksack. One great spot is White Rhino (1217 8th Av, Ste 101, 817-719-1888) on the Near Southside. The Snickerdoodle is delish because of course it is — it's a blend of vanilla, hazelnut, and cinnamon with a double shot of espresso and our choice of nonfat. Haha. As if that makes a shittin' difference! (See pg. 17 workout story.)
After all that mainlining caffeine and trying to rocket your cholesterol to Mars, brunch may be the furthest thing from your mind, but if you want to staycation proper — and your home vacation should last more than one day to make it officially a staycation, amirite? — break away at some point during the week for brunch. Some of our favorite retreats include The Bearded Lady (300 S Main St, 817-349-9832), Fort Brewery & Pizza (2737 Tillar St, 817-923-8000), and Old Texas Brewing Company (6333 Camp Bowie Blvd, Ste 200, 817-386-0752).
At the Lady, the burgers rule, and, in terms of pure savory goodness, few come close to the Spicy AF (half-pound beef patty topped with melted pepper jack, fried Fresno peppers, grilled jalapeños, lettuce, and onion, drizzled with habanero mayo, served on a toasted brioche bun).
As Fort Brewery is home to one of the best no-nonsense margherita pizzas in town, Old Texas offers the delectable Gravy Trainwreck Skillet (pillowy biscuits and scrambled eggs drowning in sausage gravy served with your choice of fried potatoes or *giggles* fresh fruit).
Before we go any further, let me just say that the Stars are headed to the Stanley Cup. While they may be down two games to none now, they are decidedly the better team, controlling much of the play and winning more puck battles along the boards. Vegas got nothing. No firepower. No great goalie. No novel system. The Stars have more scorers and a way better guy in net. It's only a matter of time before the boys in Victory Green are celebrating their first Stanley Cup appearance in … has it been decades? Now, before you accuse me of cursing your Dallas Staaaars!, just know that I'm from Pittsburgh, and Pittsburghers and Dallasites get along swell. So swell. No bad blood at all. Zero.
Enjoy the Stars' ride to the Cup staycation-style by loading up on goodies for optimal game-watching glory. Your first stop? Buffalo Bros (TCU and downtown) for their zesty, meaty, mouthwatering wings. They're $10.99 for a half-dozen. The basic are the best, to me, because I'm basic AF.
And since no food item serves as many people as cheaply and satisfactorily as Italy's best export since me, your pizza delivery options are seemingly unlimited, but out in the chain-tastic boonies of Alliance where I live — and where every time I'm out and about, I parade around with a Bud Light to piss off all the rich white trash near me — our go-to has become Kabylo's Pizza (8700 N Tarrant Pkwy, Ste 101, North Richland Hills, 817-849-2600). You put any ranch dressing near a slice of this, and like the mob boss that I am in my dreams, I will disown you. This is pizza the way it's supposed to be: zesty, cheesy, and chewy. Getchew some.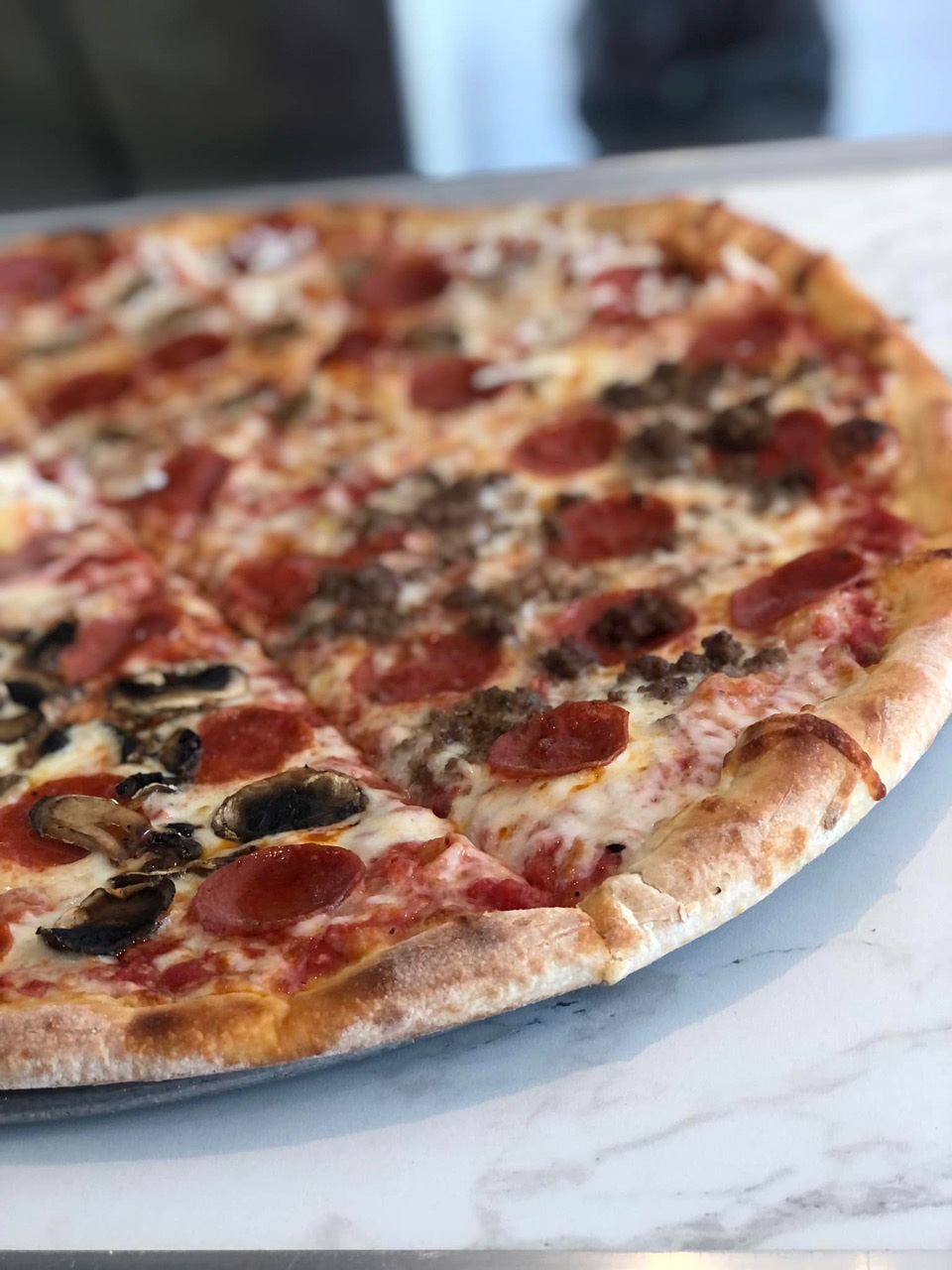 Naturally, to celebrate the Stars' guaranteed-by-me victory over VGK, you're gonna need some booze, and, again, while your options appear endless, there are a few stand retailers, including Southside Cellar (125 S Main St, 682-703-2184) in South Main Village. Pretty much any North Texas-local brew you can dream of that's still in production is here. A plus: The little lounge ("lounge-ette"?) on the other side of the shop is ideal for chillin' and watching all the passersby through the storefront window. No creepshots.
Just up the street, Tricks of the Trade (219 S Main St, 817-349-9266) stocks the kind of must-haves and hard-to-finds that you might not be able to get anywhere else. I'm not talking beer. Tricks offers some of the finest liquors and liqueurs in our hemisphere, including a personal fave, the Texas Pecan Brown Sugar Bourbon by Blackland Distillery over in the Foundry District.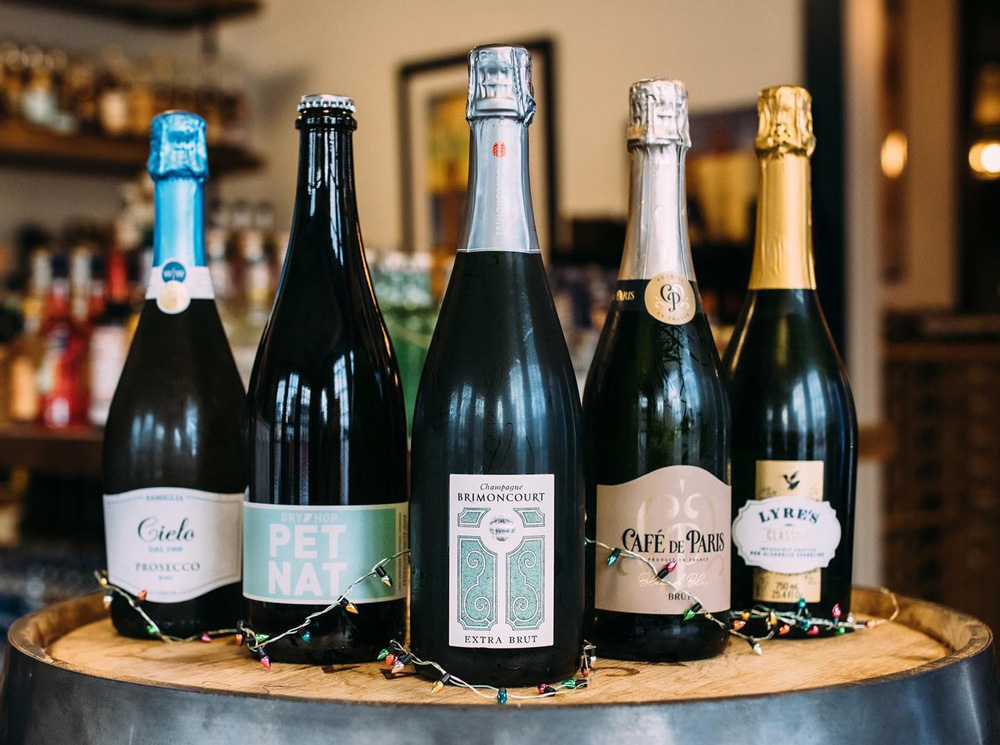 When it comes to to-go margaritas, no one beats Muy Frio (3613 W Vickery Blvd, Ste 109, 817-238-3386). Sure, you can imbibe on the premises, but this is your staycation we're talking about, and Muy Frio's swoll jugs of margs make for great HOV passengers.
For the nondrinkers, we highly recommend some Jones Cola. Biggest reason: The guy on the cover of this magazine, super-blader Chad Hornish from Plano, is also on the cover of the cola bottle. (He has some other rad sponsorships, too.) Looks like you're stopping at Central Market, too, now. As my moms used to say in the '80s when I strayed too far from the house in the summer, "Be home in time for The Equalizer!"