With Father's Day approaching and graduation season upon us, I'm devoting this column to Dads & Grads this week and next. Below are some ideas for Papa. For gift ideas for both, circle back with us next week.
1.) Get ahead of the pack and take your father to a car show Saturday. The Spring Car Show at Rabbit Hole Pub (3237 White Settlement Rd, Fort Worth, 817-744-7160) is from 9am to noon. At 12:30pm, prizes will be awarded for first, second, and third place. The proceeds from car registrations ($20 per vehicle at the door) and from the charity raffle will go to the Jordan Foundation, a children's nonprofit. Along with drink specials and food truck snacks available for purchase, there will be a Bloody Mary Bar sponsored by Vegas Baby Vodka.
2.) I know I said we're highlighting gifts next week, but Alamo Drafthouse (3220 Town Center Tr, Denton, 940-441-4233) has an offer that is snacks, gifts, and events all rolled into one. When you purchase $50+ in gift cards online from Drafthouse.com/DFW now thru Mon, Jun 18, you will also receive a complimentary $10 Snack Pass that can be spent on burgers or bottomless popcorn (with real clarified butter), for example. Take Dad to see a summer blockbuster. He'll love it! For ideas on what movies to see, check out our reviews under Film at FWWeekly.com.
3.) With the reopening of Dog Haus Biergarten (4000 Bagpiper Way, Ste 110, Arlington, 817-678-4287), give Dad a break from the grill. In celebration of its comeback at the Arlington Highlands outdoor mall, Dog Haus is hosting a Charity Weekend Sat-Sun, with 20% of proceeds going to the Arlington Professional Fire Fighters Association. Then from Mon, Jun 19, to Sun, Jun 25, it's free Haus Dog Week. In the meanwhile, you can text "WIN ARLINGTON" to 833-440-1110 for a chance to win a complimentary monthly hot dog for the rest of the year.
4). The evening before Father's Day, Padre might enjoy a summer bash at this hidden-pub gem. River Bottoms Pub (7920 Randol Mill Rd, Ste 2012, Fort Worth, 817-860-3270) hosts its inaugural Summer Bash Festival from noon to midnight on Sat, June 17. There will be music on the hour every hour from 12 bands, including Beyond Destiny, The Flatbed Trailers, Shattered Bones, and more. Along with drink specials, there will be food trucks on hand for meal purchases. All-day wristbands are $20.
5.) In honor of Dads, grads, and National Picnic Day, head to Whiskey Ranch from noon to 5pm on Sat, Jun 17, for Picnic Day. For $65 for two people, enjoy picnic snack boxes, two drinks tickets, and a commemorative TX Whiskey picnic blanket. A food truck will also be on-site for additional food purchases. Air Style Art will be on hand to engrave bottles should you choose to buy one for the person you are celebrating. Reserve your tickets now at FRDistilling.com.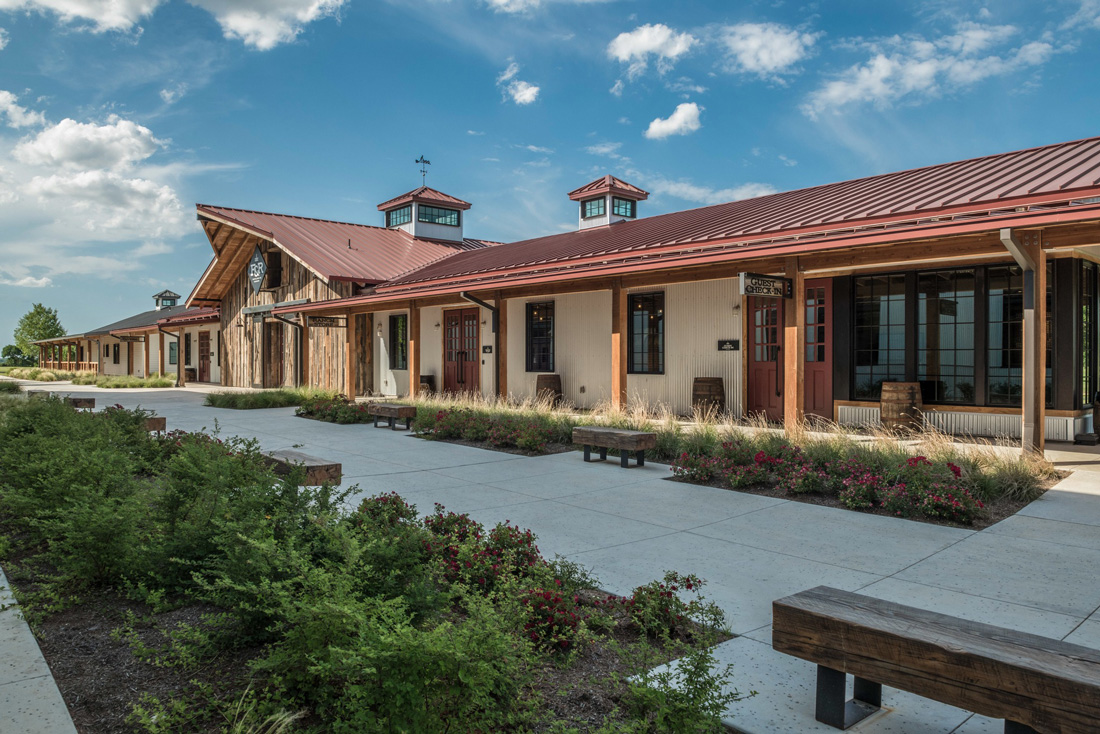 6.)  With plenty of TVs, all-day happy hour pricing, daily drink specials, and a laid-back environment that's great for friends and families, consider spending Father's Day at BoomerJack's (various locations) on Sun, June 18. There are also $6 small bites 2pm-6pm and 10pm-close Mon-Fri. Meanwhile, sister bar Bedford Ice House (2250 Airport Fwy, 817-864-9898) has similar specials but also offers live music from local and national acts. If your dad likes karaoke, take him there on Thursday instead, and he can sing his heart out on the inside stage.
7.) Trinity River Distillery (1734 East El Paso St, Ste 130, Fort Worth, 817-841-2837), home of Silver Star Spirits, offers a Dads Tour Free event 1pm-7pm Sun, Jun 18. Along with the free tour, there will be live music by the Grass Fight Band, complimentary brunch from Hot Box Biscuit Club (HotBoxBiscuitCo.com) while supplies last, and specials on Silver Star 1849 Bourbon Old Fashioneds. A cigar master roller will also be on-site from 3pm to 5pm.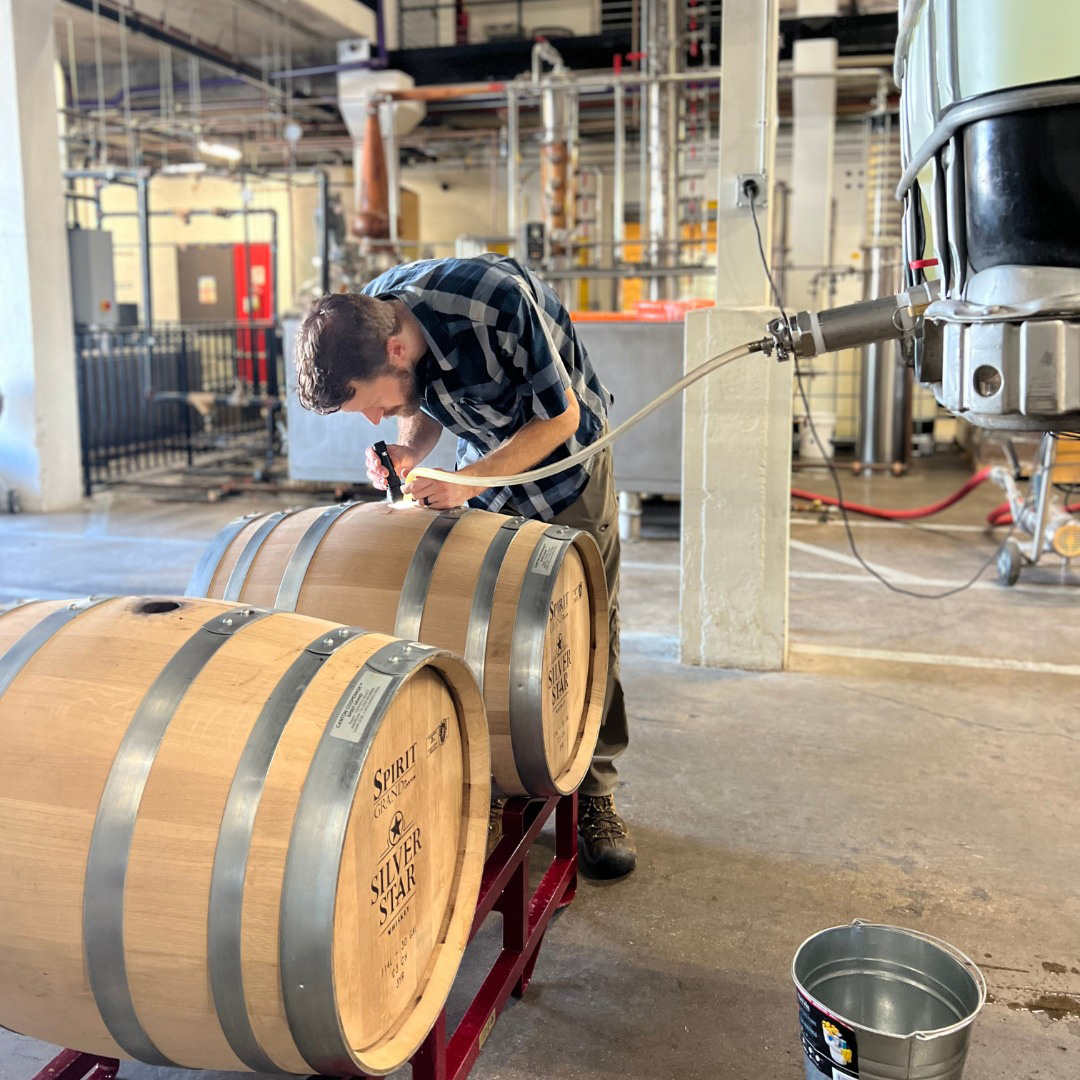 8.) Shops at Clearfork's CRU (5188 Marathon Av, Fort Worth, 817-737-9463) is honoring Dads on Sun, Jun 18, with a special brunch menu 11am-3pm and dinner specials featuring PlumpJack wine pairings 4pm-9:30pm. Brunch will be a three-course meal with a la carte pricing and will feature smoked salmon deviled egg toast, spinach and artichoke gratin, steak and eggs, Crab Cake Benedict, goat cheese beignets, and more. Mimosas and bellinis are $6 each. Dinner service will include chile-rubbed jumbo scallops with sweet corn risotto and cilantro lime butter, plus a filet mignon with chimichurri for $45 per person. PlumpJack Reserve Chardonnay and Adaptation Cabernet Sauvignon are available for $25 per bottle. Call for reservations.