Musume, 810 Houston St, FW. 682-842-9355. 7-10am, 5-10pm Sun; 7-10am, 11am-2pm, 5-10pm Mon-Thu; 7-10am, 11am-2pm, 5-11pm Fri; 7-10am, 5-11pm Sat.
Our fair city is seeing Barbenheimer levels of excitement for new restaurant openings. The Near Southside recently welcomed two new spots — Eazy Monkey and Walloon's — just as downtown saw the launch of Musume, the marquee eatery of the Sandman Signature Hotel downtown.
The hotel lobby on the ground floor boasts an expansive bar. Downstairs, the dining area was bustling as an attentive waiter suggested that I start at the back of the book-like menu (where the sushi options are) before working my way toward the front. Indeed, raw fish, when done well, should be enjoyed with an unadulterated palate.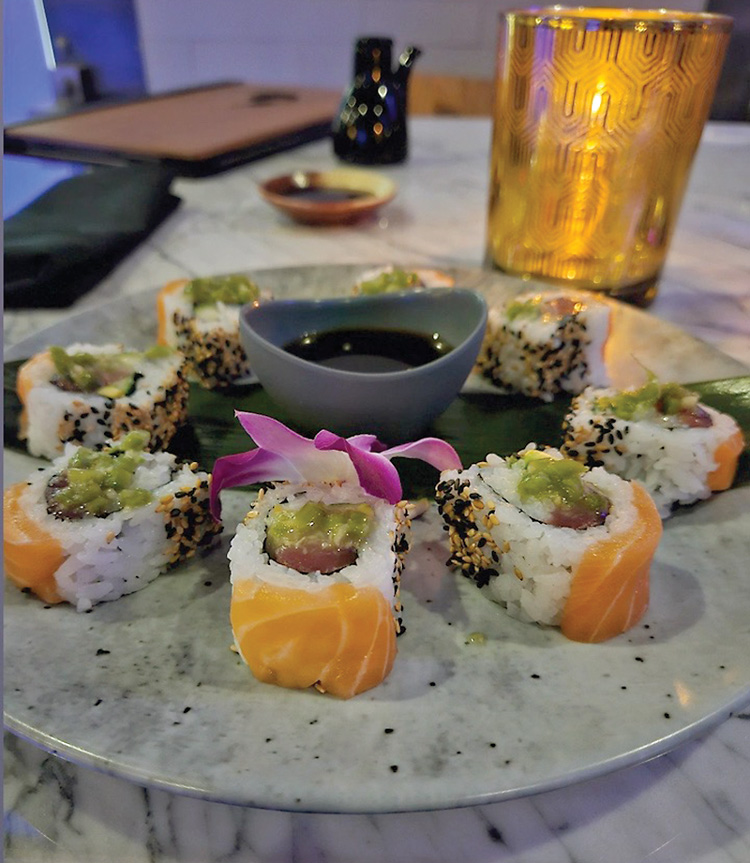 While I waited for the Wrath Roll, I imbibed the waiter's recommendation. The Black Manhattan had a lovely rose-colored hue and cherry-orange fragrance. The first sip was pure bourbon heaven — boozy, slightly sweet, and, on the back end, herbal. The intoxicating opener alongside the tech-trance music lulled me into a dreamlike state as the eight pieces of sushi (each stuffed with salmon, tuna, and yellowtail) arrived.
Accompanying the seafood was a smoked soy sauce with notes of hickory. The smokiness blended well with the sliced rolls, each topped with kizami wasabi. The garnish pleasantly zinged my taste buds while the sesame seeds that caked the nori added a nice crunch.
The main course of citrus-seared scallops was sublime. All three were firm but supple and unadulterated by anything other than salt. The mild bitterness of the accompanying salad of grilled Brussels sprouts complemented the mollusks while adding pleasant tinges of ginger.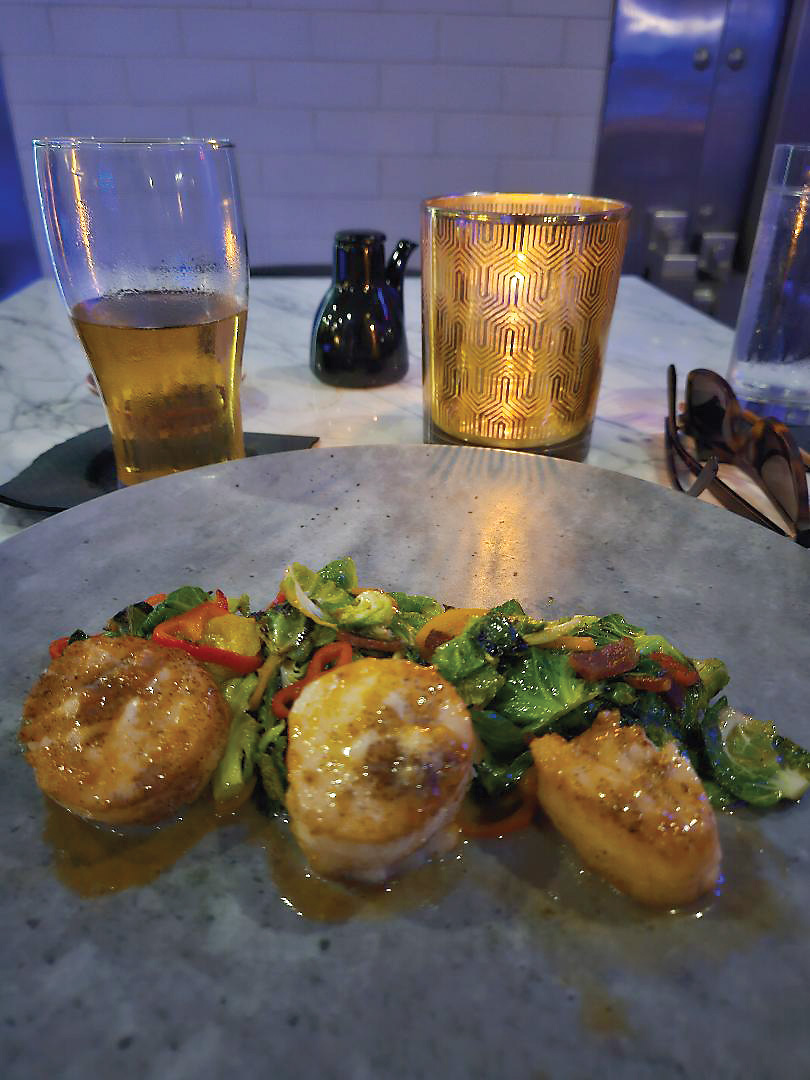 One of several small plates, the Black Cod Misozuke was an exercise in Zen-like simplicity. Cod is a ubiquitous fish often found in fast food eateries, but here, the meat was dense and not flaky. The flavor was closer to creamy butter than seafood and benefited from the sweet and salty glaze on top.
Rounding out my meal was the berry shortcake. Constructed atop a lemony poppy seed cake, the closer came with citrusy curd sauce, diced fruit, and a dollop of whipped cream. Like many Asian desserts, it wasn't overly sweet, meaning I didn't feel guilty gobbling down the entire thing.
From beginning to end, it was clear that Musume emphasizes service and the quality of their immaculately plated dishes. As a fine dining destination, Musume isn't just another sushi bar, and the vast menu should give locals plenty of reasons to keep coming back.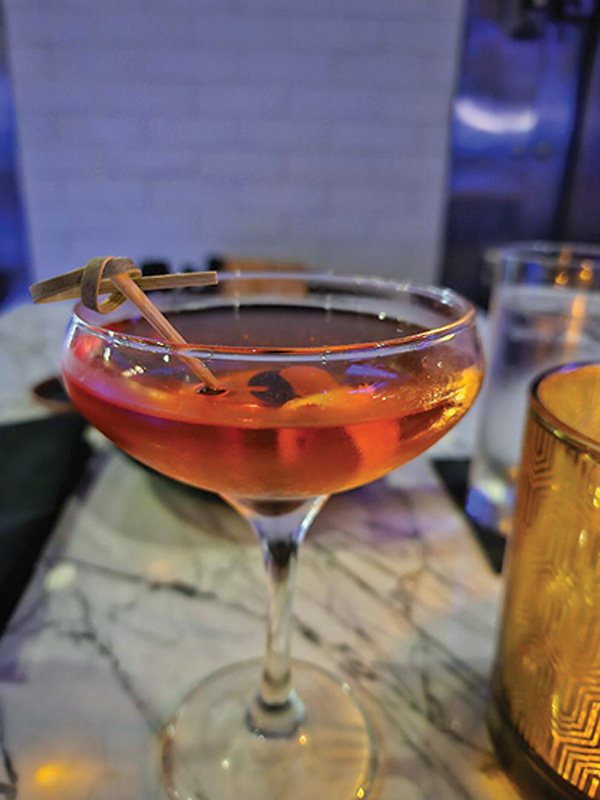 Musume
Citrus-seared scallops $42
Black Cod Misozuke $26
Wrath Roll $22
Black Manhattan $18
Berry shortcake $12