The works of Western artists have long oscillated between escapism and the minutiae of daily life. While the otherworldly paintings of Salvador Dali and many of his 20th-century peers sought to untether viewers from their humdrum lives, Louise Nevelson's sculptures thoughtfully engaged the world. More than 50 lithographs, paintings, and other works by the late American artist on display as part of The World Outside: Louise Nevelson at Midcentury at the Amon Carter encapsulates her penchant for atomizing her environment and recasting its shapes and colors into critiques of the forces that mesmerized and terrorized mid-20th-century life.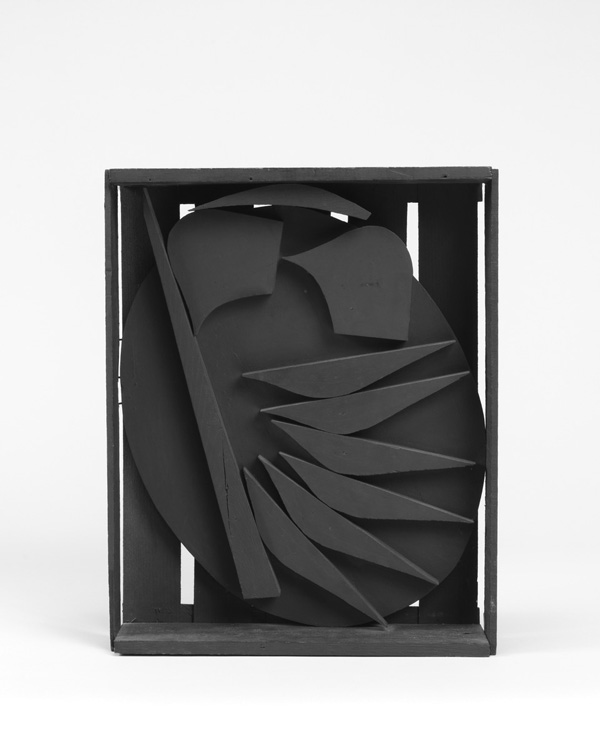 Rather than present Nevelson's works chronologically, Amon Carter curator Shirley Reece-Hughes has placed them into five categories: The Choreographer, The Visionary, The Community Builder, The Printmaker, and The Environmentalist. One of 20 lithographs produced by Nevelson between 1963 and 1967, "Untitled [I]" is a testament to her time in the field that saw a resurgence in the mid-1960s. The white silhouettes uneasily occupy largely black emptiness. Textures suggesting linen lay tangled on either side of a flower-like structure [center left] as a crisscross of white lines fill the lower left quadrant. Which element lies above or below is tantalizingly unclear.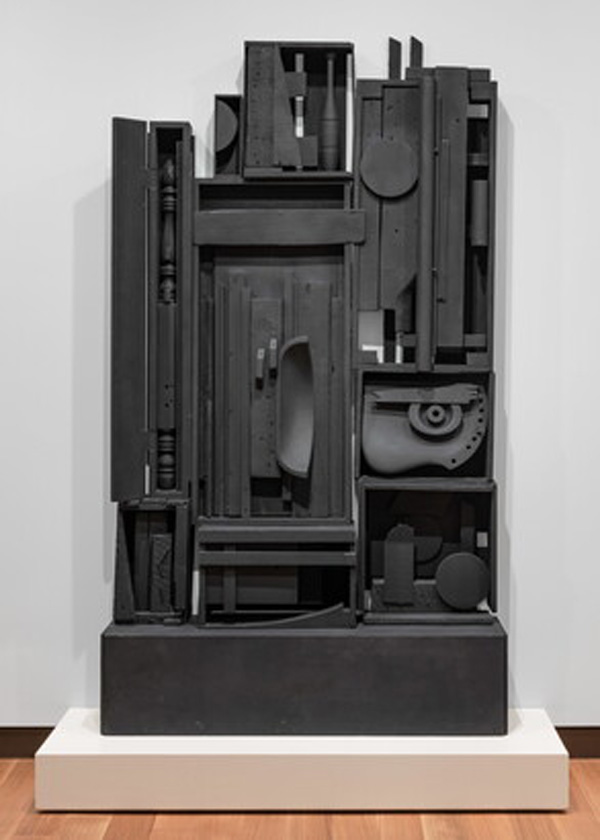 One piece is likely instantly recognizable to fans of the artist famed for fabricating stark, black wooden sculptures from repurposed objects gathered and painstakingly hand painted. Pitch black and towering, "Lunar Landscape" is, like many of Nevelson's sculptures, immutably austere. There is no levity in the 1959-1960 piece cobbled together from disjointed furniture legs and mismatched squares, rectangles, and circles. "Lunar Landscape"'s thrust is upward, given the many rectangles' vertical orientations, and the prescient title reflects the optimism and trepidation facing the West at the time. Two years earlier, the Soviet Union launched Sputnik — an achievement that simultaneously fast-forwarded space exploration and positioned an authoritarian regime to deliver a shower of nuclear destruction on Western nations. Nevelson, a Ukrainian Jew, would have been well aware that the space race was more than a political stunt. Her sculpture captures the foreign and familiar and the shared unease that permeated daily life during that time.
Not every piece is evenly thought-provoking. Nevelson's experimentation with plexiglass, a relatively novel and cheap building material at the time, led to a series of uneasy cubical creations in the late 1960s. "Transparent Sculpture 1" resembles a tall, rectangular building — something akin to a transparent luxury hotel. Speaking at the time, Nevelson described her endeavors with plastic as transcendent of the base material. Even an artist of her prowess cannot readily elevate plastic objects to fine art, especially when acrylic glass is so central to what the viewer perceives.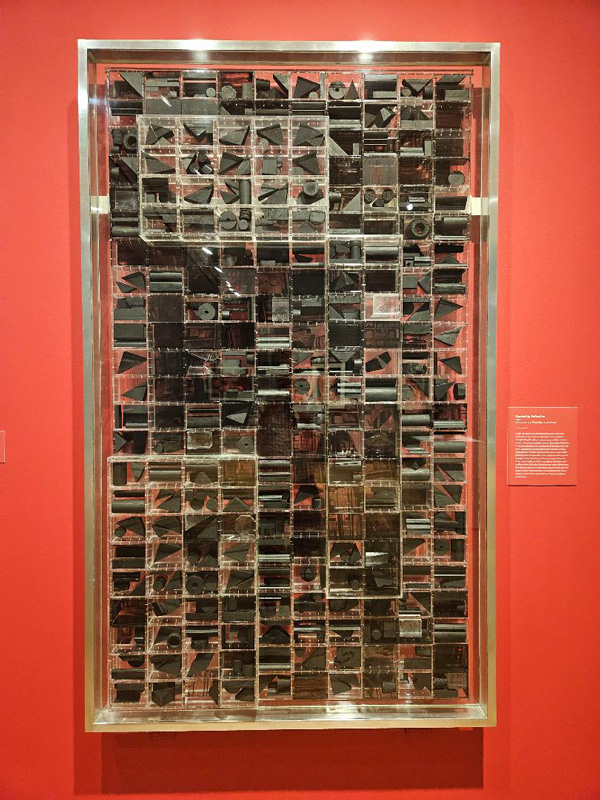 One plexiglass hybrid, "Expanding Reflection," is an exception. Several dozen small plexiglass cells form a large vertical rectangle — each tiny box is filled seemingly randomly with black shapes that hark back to her iconic inky sculptures. The juxtaposition between new and old, natural and modern, lends the appearance that the dark objects are trapped yet integral to a larger design. Are the articles within the squares the living things, or are they simply organs within a larger organism? Can something as cold as thermoplastic have life-like qualities? As AI seeps into daily existence, our collective realities are catching up with Nevelson's works, which may have patiently waited decades for us to fully understand.
John Canaday, a friend of Nevelson's and a curator, described her as "a shrewd observer of the world" and "a mystic," and both elements are present in her output, which initially appears as simply a reflection of our shared reality. If the sculptor leaves us with one overarching lesson, it's that first glances are almost always deceiving.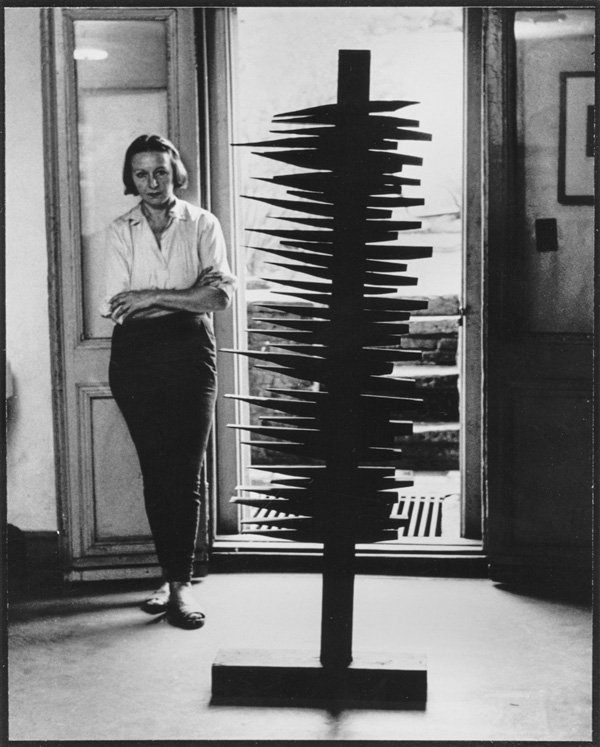 The World Outside: Louise Nevelson at Midcentury
Thru Sun, Jan 7, at the Amon Carter Museum of American Art, 3501 Camp Bowie Blvd, FW.
817-738-1933.

Courtesy the Amon Carter Museum of American Art