One thing that sets House of Figs apart is its uplifting ethos.
"We're working on songs that kind of follow my life experience with mental health and real freedom from the worst of it," said Figs singer/lyricist Bethany Franco, referring to her faith and "incredible" friends. "Our heart's purpose is to make music and go out into places and meet people and love on people."
Another something that makes this Fort Worth trio a little different is its sound: poppy and dramatic with an industrial beat and heavy breakdowns.
And it's a sound that's nicely encapsulated on House of Figs' single that recently hit all streaming platforms. "Siren" is about "an extremely toxic relationship" Bethany had in high school. "The song follows a timeline. At the end, it talks about the river that represents the freedom I had experienced. My hope with the song is that anybody feeling trapped mentally will experience freedom."
With four new songs about to come out soon, the band has released four singles since 2020, all recorded at home near downtown with Grammy-winning Los Angeles engineer Matty Harris (Kelly Clarkson, Travis Barker, Cuco). Between Apple Music and Spotify, House of Figs has just over 129,000 streams and is about to be spun on KNTU/88.1-FM The One.
The band started out a couple years ago as a vehicle for Bethany, whose husband, Jonathan Franco (vocalist for heavy metalists Mothaltar), joined on rhythm guitar in January. Jonathan said he wanted to support his wife with his talent and express himself musically another way. Now the Francos collaborate, and Bethany said it has felt "natural." Drummer Preston White made House of Figs a power trio when he joined in February.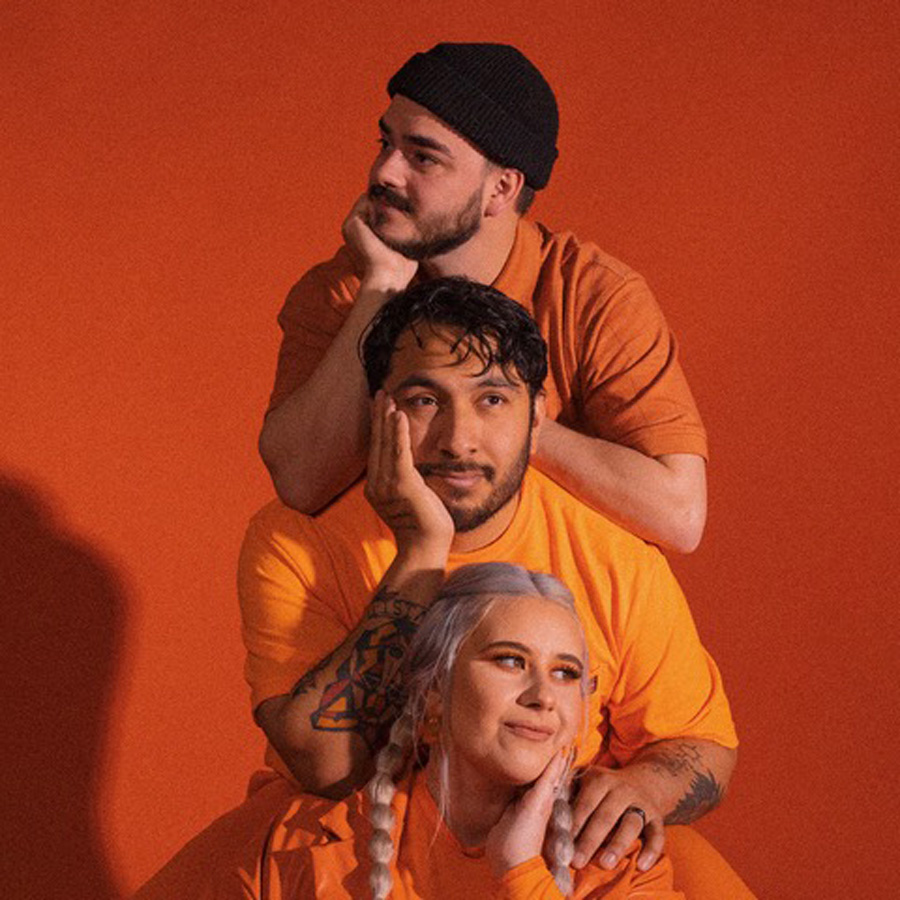 White said bringing the Francos' ideas to fruition takes a lot as a three-piece. "We know that this band can do so much more if we can collaborate with more people on it to carry the message. The more people you add to express that, then that's incredible. Bethany had this awesome music, and we all knew there was a purpose behind it."
Though the group doesn't play out often, they're planning a gig before the end of the year.
"Music has a way of bringing life to broken people, and that's our goal," Franco said. "When I say 'broken,' we are all broken in some way, but music is an equalizer of sorts, and I have seen it heal hearts, families, and hatred in the world."