Now fully recovered from a near-fatal battle with hepatitis C three years ago, Alejandro Escovedo offers up The Boxing Mirror, an opus into which all of the longtime singer-songwriter's recent travails and triumphs are viewed through the prism of string-laden punk, Southwestern folk, and, yes, rock 'n' roll.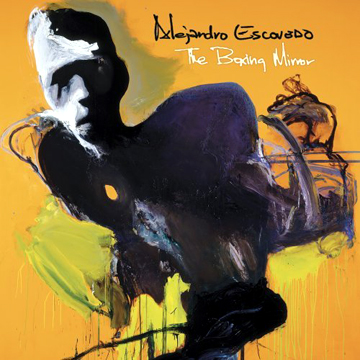 At the helm for the 11-song record is former Velvet Underground frontman John Cale, a hero of sorts of Escovedo's. The album pools from just about every phase of Escovedo's genre-bending catalog. Some of the sonic juxtapositions are odd at first but, after two or three listens, begin to make perfect sense.
Surrounded by virtuosos, albeit slightly subdued in the studio (they're known for their live prowess), Escovedo keeps his own musicianship simple and his vocals commanding and clear. What truly shines is his famed songwriting. Often handling weighty subjects, Escovedo poetically masks meaning behind both subtlety and the punk abrasiveness with which he began his career. Mortality has always been a staple in his music, and here it resonates as a reflection of both his own inevitable passing and that of those close to him.
The idea is expanded upon in the title track. On one level, boxing is a reference to the bond shared by Escovedo and his late father, a semi-professional pugilist. The Sweet Science also harks to the way we all combat forces that are as much internal as external; this introspectiveness is the mythic mirror that reflects this one legendary songsmith's personal, musical struggles.