If the Amon Carter Museum really wanted to draw a crowd to its latest exhibit, 100 Great American Photographs, the word "great" in the title would have been "greatest." Nothing stirs debate like a list of things called the "greatest," whether the subject under discussion is art or motorcycles or sports teams or movies. (Something the American Film Institute has figured out recently — when is their list of 100 Most Depressing Movies coming out?) Sure, list-making is an invidious exercise that inevitably leaves out any number of masterworks, but everyone gets sucked in once you've got the list nailed to the church door.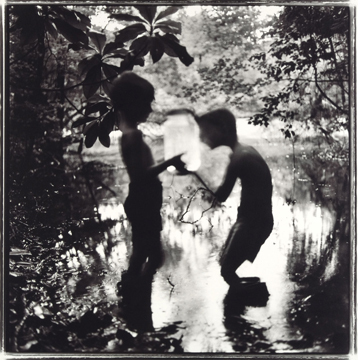 Anyway, the Carter's new show includes everything from an uncredited daguerreotype of an authentic San Francisco 49er (a 19th-century gold prospector, not a football player) to Harold Edgerton's snapshot of a bullet passing through a candle flame to Philippe Halsman's breathtaking old-school glamour portrait of Marilyn Monroe in 1952 posed by a phonograph record player on a bookcase. The pieces in this exhibit show the full range of the medium of photography as a documentary recording device, a technological breakthrough, and a means of artistic expression. And you can always engage a fellow viewer in a friendly argument over which photographs should or shouldn't be in the show.
100 Great American Photographs runs Jul 1-Aug 20 at Amon Carter Museum, 3501 Camp Bowie Blvd, FW. Admission is free. Call 817-738-1933.