Ray LaMontagne was a critic's favorite two years ago upon the release of his debut album, Trouble, a largely acoustic, bucolic paean to desperation and love. The singer-songwriter was aptly likened to a wide slew of '60s and '70s musicians, from folky Stephen Stills to roots-rocker Van Morrison, even to soul brother Al Green. (LaMontagne and the Rev. Al share a raspy tenor.) For his sophomore effort, Till the Sun Turns Black, LaMontagne has once again teamed up with producer Ethan Johns, son of rock royalty, producer Glyn Johns. The result is a deeper, more full-bodied exploration of LaMontagne's myriad influences.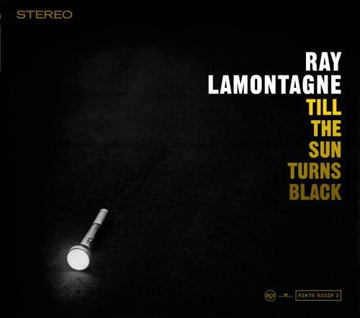 The starkest difference between the two albums is the instrumentation. While Trouble occasionally stumbles across an electric guitar or some strings, Till the Sun subsists on them, along with horns, resulting in a fuller sound. This is most noticeable on the album's best track, "You Can Bring Me Flowers," which easily calls to mind the handiwork of LaMontagne's contemporary Sam Beam, the man behind Iron & Wine. "Three More Days," with an electric Wurlitzer performance by fusion guru John Medeski and soaring brass lines, subtly invokes The Band.
To his credit, LaMontagne made an earnest decision to not repeat himself — neither in themes (nothing too somber) nor in sound. Till the Sun Turns Black is a portrait of a traditionalist who isn't afraid to experiment a little. The new disc is more accessible than Trouble. That said, Trouble nicely balances its sparse, dry sound and engaging, haunting lyrics. It's an acquired taste but worth the work.