Our local orchestras combine their efforts this week to once again make Tarrant and Denton counties the place for some of the most stimulating classical music performances in the southwest. We at Night & Day hereby present some program notes.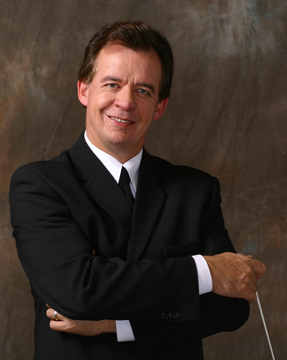 The UNT Symphony Orchestra performs on Wednesday under the baton of rising star Kirk Trevor. He'll be conducting Brahms' monumental Fourth Symphony, as well as Elgar's In the South, a delightful overture inspired by the composer's travels in Italy. Clarinetist James Gillespie will be the soloist for Gerald Finzi's Five Bagatelles. A "bagatelle" is supposed to be a small musical work with a tossed-off quality to it, but the English composer worked on the suite for more than 20 years of his all-too-short life and produced a masterpiece of light music for which clarinetists have been grateful ever since.
When the weekend hits, the Fort Worth Symphony Orchestra will break out a multimedia presentation for their concert. Miguel Harth-Bedoya will conduct the music from Ravel's Daphnis and Chloé and Stravinsky's The Firebird. These pieces are both ballets, but instead of a dance performance, the audience will see images of Marc Chagall's paintings projected onstage to help place this early modernist music in the larger history of Western culture.
UNT Symphony Orchestra performs 8pm Wed at Winspear Hall, I-35E & Av D, Denton. Tickets are $5-7. Call 940-369-7802.
Fort Worth Symphony Orchestra performs Fri-Sun at Bass Performance Hall, 555 Commerce St, FW. Tickets are $20-76. Call 817-665-6000.