December is Nutcracker time, and right on schedule, Texas Ballet Theater presents three weekends of the popular Christmas classic, beginning Friday in Bass Performance Hall. Artistic director Ben Stevenson inherited the luxurious production when he took over the company five years ago. With several tweaks and his own choreography, Nutcracker has become a major dance event here.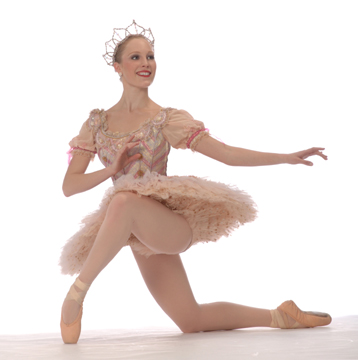 The only major difference between this and his old Houston production is the use of flying cooks in Act II. Asked why we don't have it, Stevenson said simply, "Money — it costs extra to hire the professionals who rig and work the wires." But, he added, "I'm optimistic for next year. We've retired our debt and are operating in the black now, so it will probably be possible then."
It's not as if Stevenson isn't busy. In addition to giving a master's class at TCU, he recently flew to London to present the Ben Stevenson Outstanding Young Dancer Award to Steven McCrae of the Royal Ballet. The award, sponsored by Booz Allen Hamilton, a Dallas investment firm, was inaugurated in Fort Worth last year, with TBT's Andre Silva taking the prize. A different company is selected each year to send in tapes of three dancers, and Stevenson picks the winner. Next year's company is the National Ballet of China.
Eight different casts are lined up for the 24 performances scheduled here and in Dallas' State Fair Music Hall. Four sets of children from both the TBT Fort Worth School and its new Dallas Academy in Richardson are also in training.
Opening night will see romantic young dancers Julie Gumbinner as the Sugar Plum Fairy, and Lucas Priolo as her Nutcracker Prince. Leading ballerina Enrica Guana Tseng will dance the Snow Queen.
The Fort Worth Symphony, led by TBT's music director Jack Buckhannan, will accompany the Fort Worth performances, and Buckhannan takes over the Dallas Opera Orchestra for the Music Hall appearances.
Fri-Sun at 555 Commerce St, FW. Tickets are $18-74. Call 877-212-4280.