Over lunch at the Star Café in Fort Worth's Stockyards, Spencer Taylor is in one of his moods. He is upbeat and joking with the reporter, slyly deflecting questions about his latest project.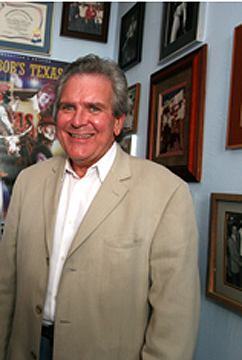 The legendary bar owner, one of the founders of Billy Bob's, creator of the Dallas Alley and other "entertainment complexes" in five states, is the master of the hype. In this case, he knows that overconfidence will come off as arrogance or smugness. His latest project could transform the Stockyards — not the Billy Bob's and family-friendly Stockyards' Station side of things, but the western part of the district that has long been in a state of flux. He has leased five bar sites on West Exchange Street, from which he will carve out six different bars and a special VIP club. Taylor's clubs won't cater to the boot-scooters, the hip-hop crowd, or the tourists. He wants to attract a different group of locals to the Stockyards, more of the casual urban crowd that likes karaoke and sports bars, the ones who might need the VIP club to reinforce their self-image. This section of West Exchange, that little hillside between Main Street and Ellis Avenue, has been known for fights, cruising gangs in recent years, and bars that have long focused on cowboys, both real and pretend.
Years ago, Fort Worth locals would get out their Wrangler jeans and pressed shirts and run down to the Stockyards for their weekend country-western fix, but in recent years, the cowboy act has become less fashionable. Of late, this part of the Stockyards has become known for hip-hop bars and dance clubs catering to younger minorities. But those clubs aren't having a lot of success either. The big question is, can Taylor can convince Fort Worth locals, who have so many on-the-town choices, to change their habits, from going downtown or hanging out in Dallas to choosing the Stockyards for a karaoke or sports bar or a dueling piano joint?"We'll see," Taylor answers, smiling. Is the timing right for a $4-to-$7 cover charge for admission to clubs based on a concept that some consider rather dated? "We'll see," he says again with a laugh. And what about drawing locals down for $1-a-drink happy hours from 5 to 8 pm every day, and getting them to drive from their workplace to do it? Same answer, same smile. "In this business — and I've been doing it for such a long time — it is always a big risk," Taylor said. "We have done our research and think that the timing is right for this.
But the state [comptroller's office] has found that the average liquor permit lasts 18 months. So the odds work against you." Here is what Spencer Taylor is betting on: Fort Worth's population is growing exponentially, but the city still has no defined entertainment district that locals flock to for bar-hopping. He believes that in the last few years, hip-hop and dance clubs in the Stockyards have driven off more customers than they've drawn. Taylor thinks Fort Worth is ready for his brand of club-hopping — walking bar to bar in an area with a lot of choices for food, drink, and music. He believes he can divert the Southlake and Colleyville crowd to come down I-35W to the Stockyards instead of following Highway 114 into Dallas. That's one theory. But there are those in the club business in the Stockyards who truly believe this Spencer Taylor project will fall flat — and quickly. Their reasoning is that locals have historically perceived the western part of the Stockyards in two ways: as a hangout for tourists, and as a base for rednecks from the western hinterlands who come to be nasty, get loaded, and start fights. The Stockyards is something of an island, both in physical and cultural terms.
Most big city entertainment districts — like Rush Street in Chicago, Bourbon Street in New Orleans or North Beach in San Francisco — are physically connected to downtown and surrounding neighborhoods. The Stockyards is a drive from downtown, and seems to want little to do with the Hispanic community that surrounds it. Then there is the country-western element. The clubs catering to that cowboy crowd — real ones or fake — still dominate. But mix in the college crowd and the tourists, and you have a social equation that many locals, particularly the rich, white Westside drinkers, want to avoid. And that's the demographic Taylor is courting with his latest venture. When he started out with Spencer's Palace near TCU in 1973, when liquor by the drink first got going in Tarrant County, he was a big drinker and very ego-driven. He is 60 now, hasn't had a drink in almost 25 years, and wants his last go-round to be something for his children. In fact, he is naming three of the bars after his kids. "I was young and ambitious and really into sex and drugs and rock-n-roll back then," Taylor said. "Back then it was all about ego. You put yourself first. We loved the attention. But I'm too old for that now. I'm just very happy to be doing this in Fort Worth at this time, because I am from this city and really love this town, and I want this to be the last project we ever do." Will he go out a winner or a loser? Will it be over in the 18 months that the average bar lasts in this state, or will Spencer Taylor and his children be running this project when he hits 70? This is a business with too many spokes radiating from that spinning wheel. Too many variables. Because what is fashionable in the bar business can change in an instant. The cluster-bar concept is nothing new; Taylor has done this before.
The West Exchange entertainment complex he is launching on June 29 is not that different from Dallas Alley in that city's downtown West End, which Taylor helped start in 1986 and which eventually grew to include 10 nightclubs. Dallas Alley had sing-along piano bars and music clubs and dance venues and restaurants, and one cover charge gained admission to them all. For about a decade it flourished, grossing more cash per square foot than any liquor joint in the state. But by 2001, Dallas Alley had run out of gas; there's nothing left of it now. Taylor, however, has always been good at making timely exits: He left in 1990. The West Exchange concept is similar, though not all the clubs will be under one roof. The former Longhorn Saloon will be split into three clubs: Grace Live, a live-music venue named for his 14-year-old daughter; G-Dub's, a sports bar named for investor and KTCK sports talk radio host, Greg Williams; and Tricky's Cowgirls, a version of Coyote Ugly where the female bartenders will wear more than at the original Coyote that opened in New York in 1993. The sports bar will sit in the middle, with access to the music on one side and dancing barmaids on the other. A few buildings down will be Spinner's Blues Bar, a rhythm-and-blues club in the basement of the building that houses the Star Café. (Spinner's is the nickname of his 23-year-old son, Spencer, who is the project's general manager.) On the other side of the street, in the club that was most recently Stone Canyon, two bars will operate: Widgie's Karaoke Bar, using the nickname of Taylor's 11-year-old daughter Faith, and Pat's Dueling Pianos, a name borrowed from the famed club in New Orleans.
---
All the clubs will offer food, and the six-for-one cover charge won't be applied until after happy hour. Taylor has leased 800 parking spaces within a few blocks' radius, and valet parking will be available for about $4. Eventually, balconies will be added over the above-ground clubs on West Exchange, giving the street sort of a Mardi Gras atmosphere. In the club that used to be Krave, on the corner of Ellis and Exchange, will be the West X Social Club, a VIP joint with a $500 membership fee, scheduled to open in mid-July. Aside from the cover charges, Taylor is trying to offer a fairly cheap experience in West Exchange. Domestic longnecks will run $3.50, hard-liquor well drinks $3, and calls drinks $4. Taylor also wants to close his block of West Exchange Avenue every weekend (he needs city council approval), and hold special outdoor concerts on the street once a month. "What happened to this part of the Stockyards, in my humble opinion, is some genius took my old Cowtown USA and put in gangster rap joints and got in trouble," Taylor said. "What we have put together is seven different concepts, and the purpose is to bring the locals back to the Stockyards.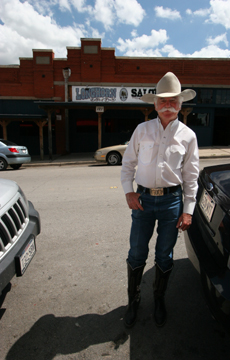 These are tried and proven concepts … concepts I have done in other states, and each will have a little touch of country. "This is the most underdeveloped entertainment marketplace for any major city in the country, and certainly in the Metroplex," he said. "But the changes are already happening. If we do this right, the growing market will embrace this. The Stockyards has proven it will always be here, and it doesn't matter what they put in Dallas or any of the other cities in North Texas." Among Taylor's strong points are his initial market research and the ability to get the right players on board. He and others say the two biggest problems in that part of the Stockyards have always been security and parking. He figures leasing the 800 parking places will solve the second, and he has been meeting with Fort Worth police to address the first.
Fort Worth Police Capt. Bill Read, in charge of the department's Northside division, said he's encouraged by the planning for the complex. Read also has a practical reason for warming up to the project. "It is much better to deal with one bar owner than seven," he said. "And we like to take care of problems before they start, rather than after they happen. "It doesn't matter what type of clubs we are talking about here, it doesn't matter what type of music is being played," Read said. "The younger local people who go to these clubs can cause trouble, and that is just a fact of the business. My job is just to make sure they behave themselves, but we are not babysitters. … I think what they are doing on this West Exchange development is moving to get a handle on their security before the problems arise." Taylor said he wants to build his security detail from off-duty police officers with at least 20 years experience, who can keep the peace with more finesse. "I want security guys who will tap a guy on the shoulder, and smile at him and tell him, 'It's time to go home,'" he said, rather than dealing with younger officers who tend to get too confrontational too fast. Some of the former club owners who catered to younger black and Hispanic crowds say Fort Worth police pretty much ran them out of business. "We had TCU night, and the cops would be lining up on University Drive. pulling over everyone who looked under 25," said Paul Lemon, one of the partners in Stone Canyon, which featured dance music. "I believe that the powers-that-be do not want that crowd in the Stockyards.
It was what I call semi-prejudicial law enforcement — selective enforcement. If a fight occurs at the Cadillac Cantina and it is two good old boys, it is a slap on the hand and they send them on their way. When there are minorities involved in a fight, [police] consider it gang violence and arrests are made." Read said the clubs that featured dance and hip-hop music caused their own problems. "There was just too much underage drinking, and that is why they aren't open anymore," he said. "We treat everyone the same. But if you are serving minors or intoxicated people, you are going to have problems which eventually put you out of business. That's what happened." But is there a prejudice at work that keeps youth- and minority-based bars out of the Stockyards' old boys' club? Property owner Steve Murrin, the acknowledged "Mayor of the Stockyards," says that is not the case. But, he added, "It is the Stockyards, and our history says we should have a twinge of western down here. Some of these clubs had their own social problems, because they had the wrong crowd in the wrong spot.
We have visitors and the cowboy culture and business people down here, and you have to have a balance. "That's why I am excited about what Spencer is doing," Murrin said. "He is going to have a balance of what the business community is going to like, what the tourists will like, and what the locals want." Taylor said he is going to avoid most hip-hop and dance music. The bands performing at Grace Live will be pop rock, with canned country music played over the PA system between sets. "In my personal opinion, that gangster rap crap is sending a message to my children that I don't want them listening to … and drawing the wrong crowd," he said. He immediately realized how that would sound to many in the black and Hispanic communities. "I don't have one ounce of prejudice in my body," he said. "It is not about black or brown or white or yellow.
There are redneck cowboys that I am going to tell to go somewhere else. Because all they want — when it is 12 o'clock on a Saturday night, and they can't buy any more beer, and they have pissed off their chance with the girl of their dreams — all they want to do is fight. There is a bad element in every color that there is. It is not about racial prejudice. I'm just saying that if I go down the road with that kind of music, we won't make it more than a few months." Still, he is going after a young crowd on many nights. Monday will be hospitality night, for those working in the restaurant and bar business. Wednesday will be sort of a dating night, with match.com and MySpace.com sponsoring events. Thursdays will be college night. And that is why some people think Taylor will not succeed with this project. "He is just trying to be everything to everyone, and that never makes it," Lemon said. "You cannot mix the college crowd with the tourist crowd, and the more mature customer doesn't want to hang with that nonsense that the young people bring. I just don't think you will get people to come down here to go to a piano bar. This part of the Stockyards has always catered to the younger drinkers, and I just don't think what he is planning will get enough of them." The younger crowd is huge for any nightclub. They tend to drink more and stay later than the older folks. The rule most clubs seem to follow is to play the kind of music that young women like, to get them out on the dance floor shakin' it — and to draw the young men who sit on the sidelines watching and drinking.
---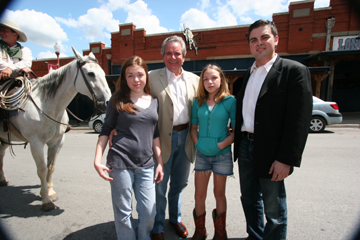 The resulting alcohol-induced bliss drives the entertainment bus. But the starting point is the music, and young people like what is popular. Right now, that is hip-hop, and there will be none of that, and very little dance-floor space, in Taylor's new venture. When a newspaper photographer showed up to take Lemon's picture for this article, he emphasized his skepticism about West Exchange by turning up in his Evel Knievel getup. "If Spencer Taylor can sell investors on sinking money into the Fort Worth Stockyards, I'll sell tickets to jump the Trinity River in 2011 for the kick-off of the Super Bowl," Lemon said. Darren Rhea has been in the Stockyards bar business since 1994. His current club, Neon Moon, is in the eastern sector, near Billy Bob's. His crowd is younger, and the joint offers mostly hip-hop and dance music. He also likes to throw in a little naughty fun, like "dirty schoolgirl night," when the young women dress up in Catholic school uniforms. He also has a "pajama night" where, well, you get the idea. Rhea, 42, said the Stockyards really never changes that much — the economy is based mostly on an older tourist crowd during the day and a younger drinking crowd at night. And he calls it a "saturated market." He said the crowds follow a pattern: "Minors go to PR's first because they let them in without drinking.
Then they hang out at Neon Moon in their early 20s, until they get married. After their first divorce, they hang out at the Cadillac Cantina. After their second divorce they go to the Rodeo Exchange. And after that, they are either too old or don't have any more money, so they stay home and drink in their neighborhood. "I just think [Taylor] is so far out of it right now," Rhea said. "You just have to realize the people that come down to the Stockyards don't want to pay a cover charge. I charge adults $3 to get in on the weekends, and if I went up to $5, I would lose half of them. And you can't try to mix the older crowd in with a younger crowd. I just get the feeling he is trying to be all things to all people, and that never works. "I would like nothing more than someone to take the west end of Exchange Avenue and develop it right and bring new people to the Stockyards," he said. "When I first heard he was going down there, I said great, we can keep the drug dealers from buying bars. But when I saw the details, it is a cookie-cutter pattern from the 1980s and 1990s and he expects people to be running down there. If you think you are going to have a 30-year-old guy spend $7 to sit in a sports bar and stare at his drink, you'll be out of business." Rhea also thinks Taylor is making a fatal move in catering to the Stockyards establishment.
"He wants to do Coyote Ugly, but he knows the older crowd doesn't want to have girls in their panties dancing on the bar. So he clamps it down so Steve Murrin will be on board. But you have to be aware of how music changes and the market changes, regardless of how old you are. "The older gang down here has their own view of what this entertainment area should be, and they are very out of it," Rhea said. "They perceive it as a country version of Disneyland. It is their perception of the Old West. But Spencer Taylor doesn't seem to be either in the present or in the past. He isn't doing the western theme, nor will he draw anyone under 30. And if he thinks the soccer moms from Southlake are going to run down there with a fistful of dollars to sing karaoke, he might be delusional." Lemon agrees. "The hip-hop crowd brings its own share of problems, and that was part of the reason we closed," he acknowledged. "But what he is offering here is being offered everywhere else. I don't think anyone is going to drive down to the Stockyards for happy hour when they can go to a bar near their work or in their neighborhood. And no one likes to pay covers anymore unless they are seeing a top band. "The Stockyards is only a destination for locals when they want to cut loose on the weekends," Lemon said. "But even that is tough.
The locals don't want to be spending time in a place that is perceived as a tourist destination. The Stockyards is also thought of as a place with a crime problem and not enough parking close by. I just can't see the crowd he is going after changing their thinking on this. The Stockyards is just a very weird market, and it is very tough to break through all those difficulties unless you can get the younger people." Taylor doesn't deny that his is a risky venture — but so is every nightclub operation. "I'm pretty comfortable with the research we've done, and I think the market forces will support this concept," he said. "I've been in this business for 34 years, and I think I know what works and doesn't." His track record supports that contention — or at least that he knows what will work for a while. Greg Williams, the sports talk radio host for KTCK "The Ticket," first started working as a bar stocker for Taylor at Spencer's Palace in the 1970s. "Back then he was a big drinker, always having a Jack Daniels and soda with a splash of Coke in a tall glass," Williams said. After that, Williams moved with Taylor to bartend at Billy Bob's, when Spencer and Billy Bob Barnett opened the club in 1981. "Everyone in town who worked as a bartender wanted to work for Spencer," Williams said. "You knew he was going to make money. And if he made money, you were going to make money too." "The Stockyards has always been about hard liquor, handguns and knives," Williams said. "But he can change that image and make this a destination point for the locals in Fort Worth.
I didn't invest in this project, I invested in Spencer Taylor. Because his history is that he has conquered Fort Worth and Dallas and New Orleans and Minneapolis and Deadwood, South Dakota. And I have the utmost confidence in him that he will be doing it again here in Fort Worth." It's true that Taylor has had few long-term success stories. But that is also true of the entire entertainment industry. Clubs and bars go in and out of style, and smart club owners smell the coffee early and move on before the creditors start hanging around the front door. From 1973 to 1980, in addition to Spencer's Palace, he owned Spencer's Corner, also near TCU, and Players in Arlington. From 1980 to 1982, he ran four bars in the West Exchange area of the Stockyards. Barnett brought him over to open Billy Bob's in 1981. By 1984, Taylor had moved on to Dallas Alley. Barnett wanted to tap into the casino gambling that was starting in New Orleans in the early 1990s, so Taylor was hired to launch four bars in the Big Easy, including Cat's Meow, which went on to lead the state in alcohol sales. But then things got a little murky. In 1991, Barnett was planning an entertainment complex in Minneapolis called "Mississippi Live." Barnett and Taylor took an old shopping mall and converted it into a multi-club/restaurant complex. But it was dogged by problems with underage drinking, and now the complex is mostly office space.
---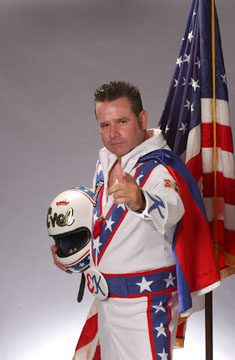 Taylor worked as a consultant for a Las Vegas casino from 1995 to 1997 and did some consulting for Gilley's, the Houston-area honky-tonk that gained fame from the 1980 movie Urban Cowboy and was expanding into Dallas. Then it was up to Deadwood, S.D., — which had just approved gambling — to handle operations for Fort Worth investor Bill McDavid, who wanted to turn an old factory into a hotel casino and concert venue. That venue never got going, and McDavid is now selling the property to new investors. In 2003, Taylor got together with Barnett again on Dallas City Limits, a proposed $250 million entertainment center that would have brought a little Cowtown feel to big D, with a concert venue, rodeo arena, and luxury corporate suites next to Reunion Arena. But the project died in 2006 because the Dallas City Council wouldn't come through with the $20 million in tax breaks that Taylor and Barnett were seeking. After Dallas City Limits fell apart, Taylor did some consulting work for an entertainment venue in Addison. About eight months ago, he learned of some vacancies on West Exchange and decided this might be his last chance. Twice divorced, bankrupt once in the 1990s, just turned 60, and still with a lot of energy, he jumped in. He won't disclose the investors in the project, aside from Greg Williams and local architect Kenneth Schaumburg, who is overseeing some of the interior renovation work.
The six clubs due to open at the end of this month — plus the VIP club in July — will make up Phase 1, to be followed by two more phases a few years down the line. Taylor isn't disclosing what those projects will be but said the entire investment will be about $2.3 million when all is said and done. So why did he hop around from project to project for all those years? North Texas real estate developer Preston Carter, Taylor's old partner in Dallas Alley, told the Dallas Observer in 2004 that Taylor is "an absolute genius as far as laying out a club and an entertainment complex. But he's real artistic and creative, which means he's a terrible manager." Taylor doesn't buy that argument. He's well-known for his inventory systems, for instance, and for his guidance of employees, he said. He moved around because "you have to put food on the table, and I also like the challenge of starting new ventures. "This is a very tough business, and you have to be prepared for concepts that work and those that don't," he said. "But I see this project differently. I want to stay in for the long haul. I want my kids to be involved, because they are very special to me." Taylor's dealings with Barnett and others in the past have often involved entertainment properties near new gaming markets. In fact, Barnett, has been one of the biggest proponents of casino gambling in Texas in recent years.
His Nevada-based investment firm, Big City Capital LLC, spent $1.4 million on 10 gaming lobbyists in Austin last year, according to state records. Stockyards real estate developer Holt Hickman has also been a big proponent of bringing casino gaming to Cowtown. Neither Barnett or Hickman returned calls for this story. But some of those watching Taylor's new play figure his backers must include the people who want to bring gambling to the Stockyards and want to get their entertainment ducks in a row before that happens. Taylor said neither Barnett nor Hickman are involved this time. "The whole gambling question is also sort of way down the line. It has to pass the Legislature, and then get approved by voters, and then [there is] all the time it takes to build [the casinos]. Even if it did pass quickly, it would be more than five years before anything opened. We're opening this month." Walking through the new clubs with Taylor, with all the power saws wailing and painters painting, one comes to the conclusion that he is a pretty smart and energetic guy. He spends most of his weekend nights now trolling the other Stockyards clubs, making notes on crowds and music and beer prices. And he can recite numbers from the Texas Alcoholic Beverage Commission on which bar sold how much booze last year. Still, in some ways, he is part of another time period. When he did all those clubs in the 1970s, they were the new and trendy spots.
Billy Bob's was the first of its kind, a huge concert venue mixed with the local bar scene. Even Dallas Alley was groundbreaking in some ways, mixing so many different styles of clubs and balancing tourists and trendsetters. But this project is more middle-of-the-road. Maybe over time he has come to trust the tried-and-true concepts more than the new-and-dangerous. He is taking advice, especially from his son Spinner. He wasn't sure at first he wanted to cooperate for this story. The Fort Worth power tribe — especially at city hall — isn't enamored with Fort Worth Weekly, and Taylor figured he didn't need to ruffle any feathers. "But Spinner told me that this is something we had to do, because everyone in his age group reads the Weekly," Taylor said. "I didn't know that, but he did. That's why he's working with me." Then he started singing "Cover of the Rolling Stone" by Dr. Hook and the Medicine Show — circa 1972. Some folks see Taylor as just trying to stuff as much money in his pocket as possible. But if that's so, it is surely true to Stockyards tradition. This part of Cowtown has always been about making money, whether the merchandise was cows, the cowboy myth, belt buckles, or beers. Taylor's project could create a place in the Stockyards where locals want to come once more, for outdoor concerts and indoor drinking. "Do we know how this is going to turn out?" Taylor said. "Nah. But we will work hard, because this project is very near and dear to me. Check back with us in August. We'll probably have a pretty good idea by then."
You can reach Dan McGraw at danielmcgraw@sbcglobal.net.