Having been shut down all summer due to repairs on the fire suppression system, the Amon Carter Museum holds its grand reopening this weekend.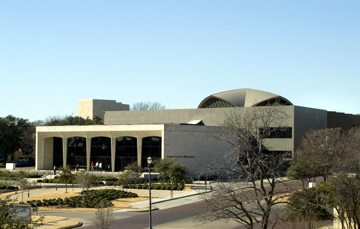 This will be a welcome development for the Cultural District, which has been missing one of its big cogs. The exhibits that the museum reopens with will include some familiar stuff — Masterworks of American Photography was on display for some time before the temporary shutdown. However, others will focus on precisionism, the peculiarly American artistic movement that flowered between the world wars. Sometimes called "Cubist realism," the movement coalesced around a group of artists who were fascinated by geometric forms as they existed in the real world, especially mechanical and industrial subjects. One of precisionism's mainstays was the painter Charles Demuth, who gets a whole exhibit to himself that highlights his works from the last few years of his short life. (He died at age 51, after years of poor health.) His landscape paintings depicting his hometown of Lancaster, Pa., are important precursors to American modernism. In addition, the museum will throw a party on Friday evening, enticing the public to see their galleries. Festivities include hot dogs, lemonade, frozen custard, live music by the Johnny Guadarrama Jazz Band, and kids' activities. That's what we call an art party.
The Amon Carter's preview party is 6pm Fri, while the grand reopening is 10am Sat at 3501 Camp Bowie Blvd, FW. Admission is free. Call 817-738-1933.