One of the best things about the Lone Star International Film Festival, presented by the Lone Star Film Society, is that the festival's inaugural outing last week was true to the "Lone Star" and "International" portions of its name.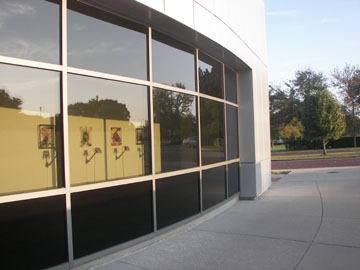 The films that weren't made by Texans, shot in Texas, or starring Texans were from all over the globe. (We're like our own little country anyway, so … .) All manner of movies were shown — documentaries, shorts, features, you name it — and there were a lot of 'em too, way too many for one person or even one small army to see. The festival also handed out awards, mainly to established stars such as Martin Sheen, Harry Dean Stanton, and homeboy Bill Paxton, and also put on a bunch of panels and parties.
I stuck to the theaters, starting on Friday with a shorts package, where I got to see two gems: Fridays at the Farm, about an organic farm colony, and one that I'll take to my grave, Absolute Zero, about a man who froze to death inside a refrigerated train car and recorded — in graffiti on the walls — his slow demise. Next came the captivating if poorly structured feature-length documentary Good Riddance, about the disappearance and murder of atheist activist and, by most accounts, all-around horrible person Madalyn Murray O'Hair, and, finally, The Keeper: The Legend of Omar Khayyam, about the life of the renowned 12th-century Persian poet and mathematician and his relationship to Islam. Great source material, but the movie was kind of amateurish, and the talking heads were boring.