While Texas Ballet Theater moves its heavy-duty Nutcracker to Dallas for six performances at State Fair Musical Hall starting Thursday, Metropolitan Classical Ballet trots outs its Bolshoi-inspired version Friday for four performances at Texas Theater on the campus of the University of Texas at Arlington.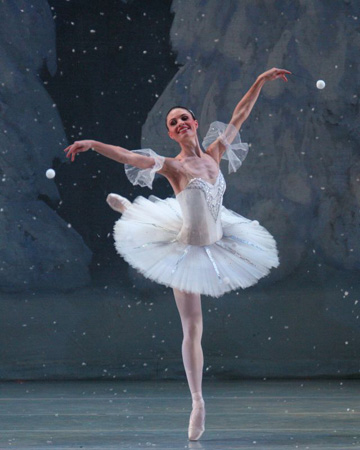 MCB's take on the Tchaikovsky classic is staged by co-artistic director Alexander Vetrov, a former principal dancer with Moscow's Bolshoi Ballet, who appeared in the ballet numerous times. Vetrov heads MCB's Russian wing, which boasts an impressive stable of Russian-trained dancers. Olga Pavlova leads the cast in the role of the Fairy Doll (as the Sugar Plum Fairy is called here). Her Cavalier will be Andrey Prikhodko.
The entire company, as well as members of its official school — Metropolitan Ballet Academy — will be pressed into service for the two-act extravaganza. Musical accompaniment will be provided by the MCB Orchestra, under the direction of Bernard Rubinstein. No stranger to dance, Rubinstein has led orchestras for Tulsa Ballet Theater, Ballet Met in Ohio, and, years ago, the Paris Opera Ballet on tour with Rudolf Nureyev. -Leonard Eureka
Fri-Sun at UTA, Arlington. Tickets are $10-30. Call 817-275-0598.