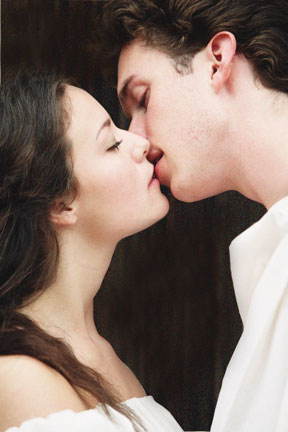 WED ? 10
We mentioned Trinity Shakespeare Festival's Twelfth Night last week, but this evening the fest's other Shakespeare production starts up. The evergreen Romeo and Juliet runs concurrently with the comedy. Might want to catch those productions now before the Condensed Shakespeare Festival hits town next week. Romeo and Juliet runs Jun 10-28 at TCU, Hays Theatre, 2800 S University Dr, FW. Tickets are $10-20. Call 817-257-5770.


THU ▪ 11
The recession is forcing all of us to look for ways to save money, and while coupon clipping has been an option for some decades, now it's gone high-tech. Sherry Knight and Paula Myers will be at North Richland Hills Public Library this evening to give a presentation on the money-saving opportunities you can find online. The event is at 7pm at 9015 Grand Av, North Richland Hills. Admission is free. Call 817-427-6814.
FRI ▪ 12
Now that the Van Cliburn Competition is over, the Fort Worth Symphony Orchestra returns to Concerts in the Garden. Miguel Harth-Bedoya and Andrés Franco will conduct music from Hollywood movies while a laser light show plays this week. That's something even the Cliburn pianists couldn't offer. The concerts are 8pm Fri-Sat at Fort Worth Botanic Garden, 3220 Botanic Garden Blvd, FW. Tickets are $15-42. Call 817-665-6000.
SAT ▪ 13
The Fort Worth Cats are in town this week, but check out the furry Fort Worth cats at the Fort Worth Feline Fanciers' Red, White and Blue Summer Fling. This judged cat show will feature some unusual breeds like Scottish Fold (named for their folded ears), Cornish Rex, and our personal favorite, the hairless Sphynx cats. The show is 10am-5pm at Will Rogers Memorial Center, 3401 W Lancaster Av, FW. Admission is $2-4. Call 817-366-9701.
SUN ▪ 14
The Barnes & Noble on University Drive is all about book signings this weekend. Fort Worthian Rachel Caine will be in the store on Friday with a Texas-set collegiate vampire novel, while Johnny Tan will visit on Saturday to sign his cookbook. Today, though, Talmage Boston makes an appearance to promote his history of baseball through the decades. The signing is at 7pm at 1612 S University Dr, FW. Admission is free. Call 817-335-2791.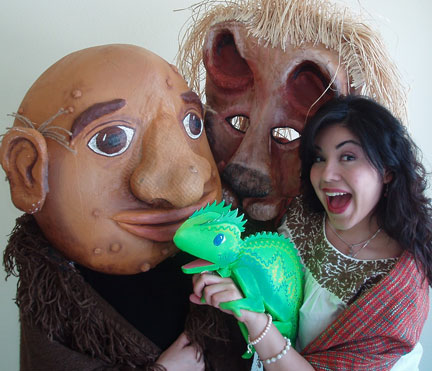 MON ▪ 15
Teatro de la Rosa doesn't always play at the Rose Marine Theater. The Northside players like to take their shows on the road as well, which is why they'll be in Euless this evening for the Euless MasterWorks Series. Their bilingual play for children, The Mighty Lizard, will be performed. For the kids living in the Mid-Cities, this should be a treat. The play is at 7pm at Euless Public Library, 201 N Ector Dr, Euless. Admission is free. Call 817-283-3406.
TUE ▪ 16
Bum-bum! Apparently Theatre Arlington's youth program is siccing Dick Wolf on the Big Bad Wolf by putting on Law & Order: Fairy Tale Unit, a play that uses the TV cop-procedural show to fracture the childhood stories that we know so well. Can't wait to see the king's horses and the king's men make the horrifying discovery of Humpty Dumpty's corpse. The show runs Jun 16-18 at Theatre Arlington, 305 W Main St, Arlington. Tickets are $5. Call 817-275-7661.