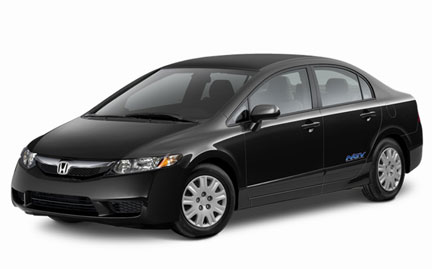 WED ? 17
Readers interested in alternative fuels may be hooked by the presentation today entitled Green Fleets: The Future Is Now about cars powered by natural gas. But be warned: The whole thing is actually hosted by the Barnett Shale Energy Education Council. We'd be very surprised if natural-gas cars aren't further from reality than electrics or even hydro cars. The presentation is 8am-5pm at TCU, Kelly Alumni Center, 2850 Stadium Dr, FW. Tickets are $45. Call 817-336-8789.


THU ▪ 18
Fight Boy Theatre's production of Lysistrata finishes its two-week run this weekend. Aristophanes' farce is about the women of Athens and Sparta banding together to stop a war between their nation-states by withholding sex from their men. A subplot like that would have made 300 even more entertaining. The play runs Thu-Sun at Art Six Coffee House, 424 Bryan St, Denton. Tickets are $10-12. Call 817-675-5674.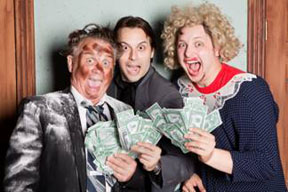 FRI ▪ 19
Theatre Arlington's new show is Cash on Delivery, Michael Cooney's farce about a British fraudster who uses fake identities to collect multiple retirement checks but then is forced to scramble when the government investigates. The show runs Jun 19-Jul 19 at 305 W Main St, Arlington. Tickets are $15-17. Call 817-275-7661.
SAT ▪ 20
If you've ever wanted to learn to kayak, there's a prime opportunity tonight when Streams & Valleys sponsors its Moonlight River Trip. The boating excursion will take place in the relative cool of the evening. Paddlers of all skill levels are welcome. If you miss this one, the next scheduled trip isn't until October. The excursion departs at 7pm from Trinity Park & University drs, FW. Registration is $50. Call 817-926-0006.
SUN ▪ 21
The chamber music concert this evening at Unity Church of Fort Worth has an unusual program. In addition to Brahms' Piano Quintet, the five musicians will be playing concertos with the orchestral parts reduced for a string quartet: Bruch's Double Concerto for Violin and Viola, and the second movement of Chopin's Second Piano Concerto. The concert is at 7:30pm at 5051 Trail Lake Dr, FW. Tickets are $15. Call 817-423-2965.
MON ▪ 22
With summer having arrived in full force, you may not relish the thought of standing over a hot stove or eating a hot meal. Have no fear. Chef Anne Legg demonstrates how to make meals out of pre-cooked items at Market Street's cooking class, including noodle salad and shrimp skewers, rotisserie chicken, and Philly cheesesteak wraps. The class is at 6:30pm at 5605 Colleyville Rd, Colleyville. Registration is $40. Call 817-577-5047.
TUE ▪ 23
You can practice a musical instrument all alone, but how do you find an orchestra to practice on if you want to be a conductor? Forty aspiring maestros will get the chance, and you'll be able to hear the results when UNT Wind Symphony performs various works under the baton of students from the North Texas Conductors Collegium. The concert is at 7:30pm Wed, Sat, and Tue at Winspear Hall, I-35E & Av D, Denton. Admission is $5. Call 940-369-7802.