Americana singer-songwriter Luke Wade has a new album coming out and a new band, No Civilians, featuring a murderer's row of Fort Worth talent, including The Campaign's Blaine Crews on drums, bassist Scott Lee (Sam Anderson and the Thrift-Store Troubadours, Becky Middleton), keyboardist Justin Pate (The Orbans, Pablo and the Hemphill 7), and on guitar Nick Choate, who produced the album at his studio, Blue Smoke.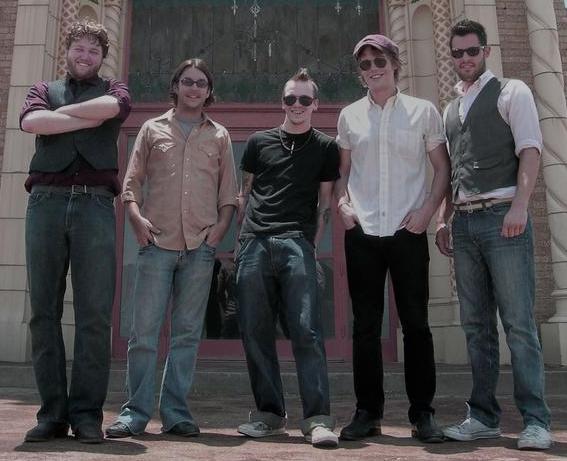 Though they've only played one show, they're going to be headlining at 8.0 Restaurant & Bar (111 E 3rd St in Sundance Square, 817-200-7986) on Thu., Sept. 3, and Wade will be opening solo for Fort Worth's mega-huge roots-rock band The Orbans on Fri., Sept. 4, at First Friday on the Green, a monthly outdoor concert series on the South Side's Magnolia Green Park (between Magnolia Avenue and Lipscomb Street) produced by Fort Worth South Inc., a nonprofit devoted to urban redevelopment on the South Side, and sponsored by your favorite read, Fort Worth Weekly. Visit www.myspace.com/lukewadeandnocivilians.
The Dead Media continues its, um, roll. The eight-track production company based in Fort Worth and owned and operated by R&B singer-songwriter Nathan Brown (a.k.a. Browningham) is releasing three more cartridges in addition to cartridges by heavy-metalists Addnerim, Zeitmorder (solo synth project by The Great Tyrant drummer Jon Teague), and The Personal Victories of George Quartz. Over the next couple of months, you can expect eight-track releases by stoner-rockers The Me-Thinks (self-proclaimed "Fort Worth's Shittiest Band!"), RTB2 (the vehicle for monster indie-rock singer-songwriter Ryan Thomas Becker), and esteemed psych-folkies The Theater Fire. Visit http://deadmediatapes.com. … Bowling For Soup, Ben Kweller, 1100 Springs, The Boom Boom Box, and The Secret Machines will join Fort Worth's The Toadies on Saturday for the 2nd Annual Dia De Los Toadies at Rough Creek Ranch (3945 Hwy 220, Hico). The show is from 2 'til 11 p.m. Tix are $25-30. Visit http://toadies.sonarmanagement.com/index.htm. … With all due respect to the awesome Secret Machines, I don't really care about touring bands. As I've said before, I wouldn't pay 10 cents to watch Jesus wrestle Buddha on my lawn — I'm certainly not gonna pay any more than a dime to see some band that's not even from the 817. But the recent Paul McCartney show is worth writing about merely because it took place in Arlington at the new Cowboys Stadium. Weekly scribe Laurie Barker James went and reports that, "At age 67, Sir Paul McCartney still possesses all of his vocal range, most of his hair, and a tremendous amount of enthusiasm for playing live music. … But the venue left much to be desired. The sound was occasionally muddy, and traffic was backed up to the opposite side of town. Since Arlington is the only large city in Texas without mass transit, you must park somewhere within a 50-mile radius of the stadium: We paid $30 to park half a mile from the venue. The $14 wine margaritas — in a "souvenir" glass — were pronounced 'pretty good' by the couple in front of me who'd forked over the money. But even the sound, wonky venue layout, and long lines for everything couldn't obscure the fact that a McCartney show is a phenomenal experience."
Contact HearSay at hearsay@fwweekly.com.