Kurt South is a regular guy who happens to know how to play the guitar and sing. Rather than craft mysterious epics, South plays the way he lives: simply and clearly. His country-blended, acoustically focused compositions follow the major-chord routine from hook to guitar solo to hook again, and then he's out, and he's not apologizing. South has been a full-time musician for nine years now. While other 34-year-olds are grinding away in corporate America, South is playing some diddies and cashing in on the pleasure. He's pretty much living the dream, even if he has to make some compromises.


Things haven't always been so easy. "I went a couple of years practically homeless," he said. "I was living in a one-room shack with no running water. I was driving all over Texas to buy guitar strings and food. But every year is better than the last."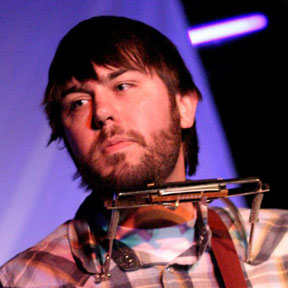 After weathering the discouraging grab-all that is free music on the internet, the realities of playing in bars to drunk, apathetic people, and flaky bandmates, South started pulling in a nice income for himself, his wife (who also works), his 4-year-old son, and a gesticulating baby.
The timing couldn't be better. South has finally realized his vision of playing with a cohesive band, The Healers – with which he is almost finished recording an album – and he has made some headway into the world of music publishing. Former Fort Worthian Rob Baird has brought one and a half of South's songs to the attention of Carnival Music Group, a label and publishing company based in Nashville to which Baird recently signed. "I always wanted to sell songs," South said. "But I didn't know how." His work with Baird happened by accident.
"I've finally found my footing as a songwriter," South said. "It's easy to be a self-absorbed, pompous ass and think you have artistic integrity, but I also want to make money."
South makes most of his money by gigging around the Fort, and he feels like he couldn't be in a better place for what he's doing. "I feel like I know every bar owner in town," he said. "I've worked hard to have a good relationship with them. I'm trying to please audiences."
Whether he is playing somewhere in the Stockyards, at the Moon by TCU, or at the new Love Shack So7, South follows a simple formula: play tasteful covers — from Ray LaMontagne to Pearl Jam, from Bruce Robison to The Rolling Stones – but also slip some of your own stuff in there. "All songwriters want to play their own material," he said. "The best way to get people on board is to find out what the audience likes."
Playing original music, he said, "takes a big set of balls. In front of a non-sympathetic audience, I'm still scared, insecure. I want them to pay attention, and I want to feel good about myself."
South is also all for giving away his music in the hopes that it will "attach" to potential listeners. He figures that once people hear it, they'll bust out
their wallets.
South gets a lot of e-mail, he said, and when he's on the road, he endeavors to stop at the hometowns of a majority of his writers. Past stops include Mississippi, Missouri, North Carolina, and his native Virginia. One thing that constantly surprises South is non-Texans' interest in Texas Music. At a recent gig in Washington, D.C., a dozen or so strangers showed up and sang South's songs verbatim.
He may be proof positive that a little perseverance and patience eventually pay off. "It's all about mixed markets," he said. "Little groups here and there … and the aggregate forms a business."
He plans to keep going, "canvassing the world" with his new album, co-produced by him and his bassist, Will Hobbs. Some of the tracks, chosen as the strongest out of about 60 songs, have strong messages. "We all fight the same battles," he said. "I take everyday feelings and try to make them sound otherworldly."
Like his previous two albums, 2003's Loaded and 2006's River City Blues, the new one also promises to be brimming with solid Americana: simple sounds and simple beats composed of equal parts rock and country and that are vaguely reminiscent of what you've heard before.
It's all straightforward and non-pretentious. Like South himself. As he says: "I'm really just a regular guy who does laundry and loads the dishwasher."