As far as sports viewing goes, football is best seen on television. Even if you have great seats at midfield, the action is often 30 yards or more away from you. And if you have seats up in the rafters, it is almost impossible to follow the action.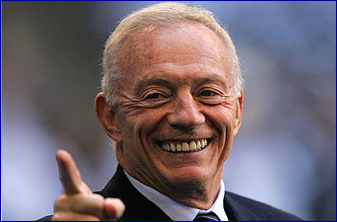 Dallas Cowboys owner Jerry Jones understands this quite well. At his new stadium in Arlington, Jerry spent $40 million to hang the biggest high-definition video screen in the world from the roof. The two screens, 160 by 72 feet each, face both sidelines, running from 20-yard line to 20-yard line. Two smaller screens face each end zone.
Much has been made of the fact that punters have already booted the ball off the JerryJumboTron, causing the National Football League to rule that, if a punter hits the TV, the play will be redone. But that issue does an end-around on the main issue: why Jerry wanted such a huge TV inside his $1.2 billion stadium in the first place.
I watched a TV interview with Jerry last year (on a regular TV), and he said the major reason he wanted a huge screen was to compete with your living room. It seems that Jerry could see the trend that's affecting the fan base: that watching football on a flat-panel high-definition screen in the comfort of your home could be a better experience than watching in person. Jerry simply figured that if fans have become accustomed to watching football on TV, a huge-screen TV above a playing field would please them.
Not me.
Of course, the overall cost of a Cowboys Stadium experience is a huge factor in my decision. Hundred-dollar tickets and $40 parking and $8 beers add up. It is estimated that a family of four will spend more than $700 on average seats, cheeseburgers, and soft drinks. That's not even throwing in an official Tony Romo jersey ($110).
I haven't been in the stadium (and, like I intimated, probably never will), but I know what the experience will be like for the average fan. Those in the upper decks will not be watching the game on the field. The video screen will be right in front of their faces, and I guarantee you that most will be watching the live action on the huge TV. They won't be able to take their eyes off it.
T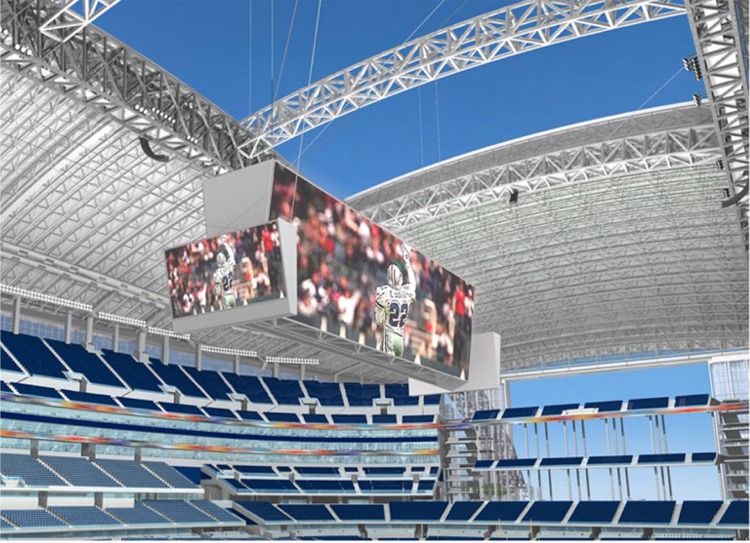 he choice for fans boils down to paying a lot of money so they can tell their friends they watched the Cowboys on TV at the new stadium or sitting on a comfortable sofa at home and turning the price of two Cowboys Stadium beers into a 12-pack and the price of one Jerry-approved hot dog into 16 – and not being forced to spend hours in traffic getting to and from Arlington.
I know that sports have changed, and the new JerryWorld is a part of that. But there was a kind of camaraderie in the old, pre-jumbo-screen days among rabid football fans, straining to see what just happened on the field, celebrating or booing the results, and knowing that you had to pay attention to every play to keep up with the action. It gave every fan a common experience. Even strangers would high-five each other and talk about what had just happened.
That sort of thing won't happen much at the new stadium, because the commonality for most of the fans is that they have all just watched the live action on a TV and will be keeping their eyes on the screen for the replay. Such a common experience doesn't really encourage any social interaction.
But maybe in a larger sense, that's where we all are right now. There is a screen in front of our faces most hours of the day, whether it's your computer screen or TV at home. Maybe Jerry is thinking that we all expect that these days, and he will sell you a big-screen experience for a whole lot of money. Many seem to be taking him up on that offer.
But I don't want to buy that. If I'm going to shell out all that dough to see a football game, I want a different experience than the one in my living room. Even if it is slightly worse, I want it to be unique.
So it all comes down to the money and the experience. Jerry is offering the fans the right to watch about four hours of football on his TV in his big house for a few hundred bucks. For about 20 bucks, I can watch the game, drink a lot of beer, and have a belly full of food. That's kind of an easy decision.