It's jazz, but can you define it? I guess I'm left paraphrasing Potter Stewart's response to pornography: I know jazz when I hear it. Duke Ellington, John Coltrane, and The Bad Plus qualify. George Clinton and Parliament/Funkadelic, however, are not now nor have ever been "jazz." Blind Boys of Alabama, the legendary gospel group that formed at the Institute for the Negro Blind in 1939 in the titular state, also are not now nor have ever been "jazz." Yet both acts will be two-thirds of the headliners at the 2009 Jazz By the Boulevard (Fri., Sept. 11, 'til Sun., Sept. 13).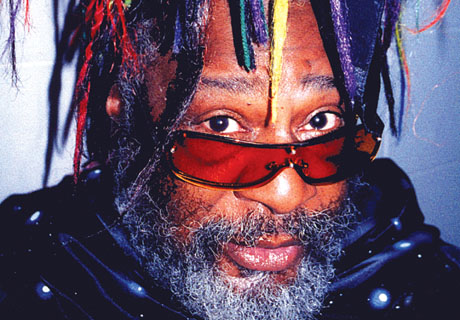 The remaining headliner, smooove-jazz trumpeter Chris Botti, who, I must say, is only slightly smooove-jazzy but who has played with such non-jazzbos as Andrea Bocelli, Sting, and Yo-Yo Ma, is the only headliner who meets the "jazz" criteria as established by "Cottontail," "Ascension," and, yes, even "Birdland." In the festival's defense, most jazz fests in the United States and elsewhere incorporate a lot of non-jazz acts. The ostensible hope is that by going to see mainstream acts non-jazz festivalgoers will stumble across some jazz and become lifelong fans. Yeah, right. But I guess you can't criticize festival organizers — here, there, wherever — for trying. Actually, I'd like to praise Jazz By the Boulevard's festival organizers for incorporating some stellar locals, including Fort Worthian-by-way-of-New Orleans drummer and bandleader Adonis Rose (5 p.m. Sunday), the Fifth Avenue Jazz Collective (4 p.m. Saturday), James Clay Tribute with Sandra Kaye (5:30 p.m. Saturday), and the UTA Jazz Ensemble (6 p.m. Friday). Oh, and Josh Weathers and the True+Endeavors. They're good, but they're not "jazz." Visit www.fortworthjazz.com.
At one of my haunts recently, I bumped into Tony Diaz, he of The Good Show (see: Kultur, pg. 30) and Goodwin, and I got to listen to some tracks by his new side-project, The Missile Men, with bassist Neil Schnell (Velvet Love Box, Carey Wolff's backing band), drummer Lucas White (Rivercrest Yacht Club, Confusatron), and RTB2 namesake Ryan Thomas Becker (vocals, keys). Based on what I heard (kind of like The Police meets Cheap Trick), I still stand by my assertion — made before I even heard them — that they're already the best new band of 2010. However, I'd like to amend that statement to say they'll be the co-best new band with EPIC RUINS. Comprising Weekly scribe and former Darth Vato bassist Steve Steward, roots-rocker Sam Anderson (guitar), walking, talking jukebox "Big" Mike Richardson (guitar), and Ben Harper and the Relentless 7 drummer Jordan Richardson (no relation), EPIC RUINS is recording a concept album "rooted in '70s rock," according to Steward, "sort of a mix of Sabbath, Floyd, and ZZ Top." EPIC RUINS (in all caps 'cause "it's more epic!" Steward says) is recording at Fort Worth Sound and already has four songs in the can, with contributions by Kevin Aldridge (Chatterton), solo singer-songwriter Walker Wood, and Jeff Dazey (Villain Vanguard). The rest of the album will be written and recorded over the next few months. … Featuring Sumter Bruton (Robert Ealey Blues Band) and Jim Colegrove (Great Speckled Bird, Lost Country), legendary R&B'ers the Juke Jumpers are playing a reunion gig of sorts on Saturday at Keys Lounge (5677 Westcreek Ct, 817-292-8627). Visit www.thecoolgroove.com.
Contact HearSay at hearsay@fwweekly.com.