Residents on Roosevelt Street felt like they'd been blindsided by a burly linebacker after Arlington city officials announced in August that they would begin charging $25 a car for parking on city-owned lots during Dallas Cowboys games.


"That really got me," said Anne Blanchard. "They had already said they didn't need any more parking."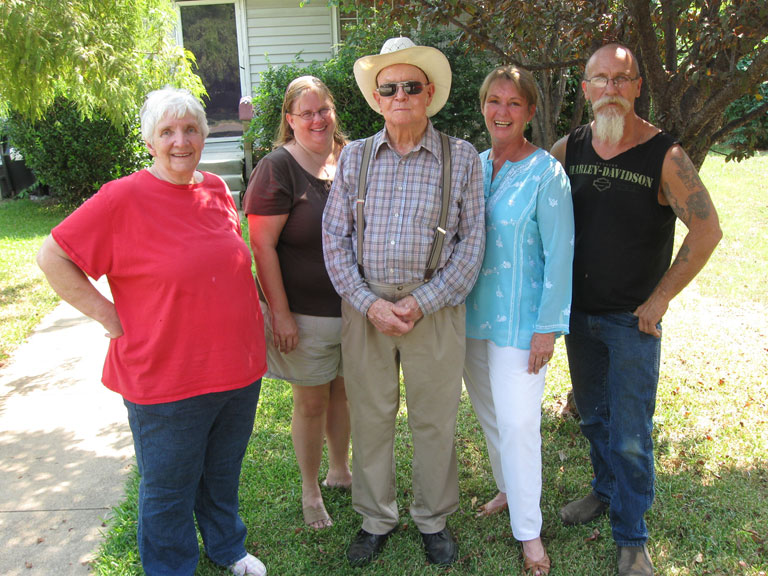 Six weeks earlier, Blanchard and other homeowners had stood to gain a hefty profit by selling their houses to a private developer who wanted to build a parking lot across the street from Cowboys stadium. But city officials opposed it, and the deal died after the developer couldn't get the necessary zoning change from residential to commercial.
"What we're trying to prevent is converting all residential areas around the stadium into parking lots," Mayor Robert Cluck said.
Roosevelt Street neighbors were furious. In the few short months since the stadium opened, they have learned that their once-quiet neighborhood just west of Collins Street becomes a snarled, inconvenient madhouse during concerts and games. They want out. The small frame houses on Roosevelt were mostly built in the 1940s, with an average appraised value of $74,000. Yet Dallas-based developer Worth Williams was willing to pay $200,000 each.
Most were eager to take the money and run. Homeowners said their neighborhood is engulfed by what they call "Jerry Land," referring to Cowboys owner Jerry Jones' $1 billion stadium. At first, some residents found a way to profit. They charged fans for the right to park vehicles in their yards during games. But city codes prevent that, and police have been barricading both ends of Roosevelt during events to keep fans from parking along the street or in the yards. That makes it more difficult for residents to get in and out of the neighborhood, particularly those driving large trucks or pulling trailers. A few residents have shown their displeasure by moving the barricades by hand or with helpful nudges from their vehicles' bumpers.
Tow trucks trolling for illegally parked cars at a nearby apartment complex on venue days have also been using Roosevelt as a place to hitch up the vehicles, and there have been some shouting matches with residents.
Even dining out has become a problem thanks to the stadium. Nearby eating spots have cranked up their prices. "The fish dinner has gone up $2," said homeowner Terry King. He asked the manager at a local restaurant for a "native discount" for neighbors who had supported the local business through thin times. He didn't get it.
But King and other neighbors say they are happy for the restaurant owners to cash in on the Cowboys. That's what the neighbors had in mind as well. Of 22 homeowners on the street, 19 had agreed to take Williams' offer, which would have netted them about $180,000 each after commissions. Some neighbors happily signed the contract to sell, shopped for and found new houses, and signed contracts, only to see their moving plans crash after city officials killed the development deal.
Bethany and Larry Dwyer got financing based on the pending sale of their Roosevelt property and prepared to move into a new home.
"My entire house was packed," Bethany Dwyer said.
Three days before their move, the city turned down Williams' deal to build a parking lot. He cancelled his plans to buy the houses, creating a domino effect. The Dwyers' financing fell through, and they lost about $3,500 in fees they had paid for an inspection, appraisal, and the services of a title company, she said.
Neighbors' howls went unheeded at city hall.
"The city said they're not turning any more residential streets into parking lots," said King, who has lived on Roosevelt for five years.
He pointed just a block farther west, where a brand-new parking lot is currently under construction. The area used to be covered in older, modest homes just like those on Roosevelt. But the Cowboys bought up that neighborhood and convinced the city to add the land to the stadium project deal. Under that deal, the city owns the property and leases it back to the Cowboys.
The Cowboys plan to use the property as a paid parking lot on game days. In the meantime, the city passed a new ordinance that prohibits stand-alone parking lots for venue events. Roosevelt residents said the city pulled a fast one, putting itself into the parking business while barring others.
But Cluck said the parking lot was allowed for a bigger purpose – the city and the Cowboys have an agreement that would make that parking lot a multimodal site should a public transportation system finally become established in Arlington.
The Roosevelt homes are in a similarly prime spot, just a short walk from the stadium. City officials prefer a retail development that would generate tax revenues and provide a destination spot for tourists and locals. Parking lots can be profitable for landowners but don't generate much tax revenue for the city.
Williams told the city he planned to build a parking lot now but would create a mixed-use development in the future once the economy strengthened. The city didn't buy that promise.
"I understand the individuals were going to make a good profit on their homes by selling to this guy," city council member Mel LeBlanc said. "I understand their disappointment. At the same time, they have to understand that most citizens and certainly the city council and mayor don't want to surround the stadium with pavement.
"We have a vision for this area, and we want to protect it," LeBlanc said. "There was no guarantee he [the developer] would come back and do anything."
Both LeBlanc and Cluck said the city would embrace a more extravagant development plan and the homeowners could then sell their properties.
For now, Roosevelt residents are stuck. Most will eventually cash in, but some are in more of a hurry than others. James Wallace is 84 and, although still spry, he doesn't expect to live forever. He'd like to escape the onslaught of game days and concerts right now.
Wallace bought his 1,000-square-foot house in 1954, raised a family, enjoyed his neighbors, and earned a reputation for his tidy garden where he grows tomatoes, squash, onions, okra, and other vegetables. But the hectic nature of living next to a giant stadium that can draw 100,000 people to events, combined with the generous offer on his house, was enough to prompt him to sell.
"I'm ready to get out of this place," he said.
The homeowners are meeting with an attorney on Tuesday to discuss possible legal avenues. Some residents worry the city is planning to take the Roosevelt properties through eminent domain or condemnation.
They don't think much of city officials' claims of wanting  to preserve the integrity of the neighborhoods.
"There is no more integrity in this neighborhood," King said.