Last week ("Missile Mens," Sept. 16), I wrote that there's nothing local music-y to do on Tuesday nights other than hit The Moon (2911 W. Berry St., 817-926-9600) and listen to frontman Big Mike Richardson, drummer Matt Mabe (Stella Rose, Jefferson Colby), and bassist Kevin Davis pound out classic-rock covers excellently. I was wrong. There is something else.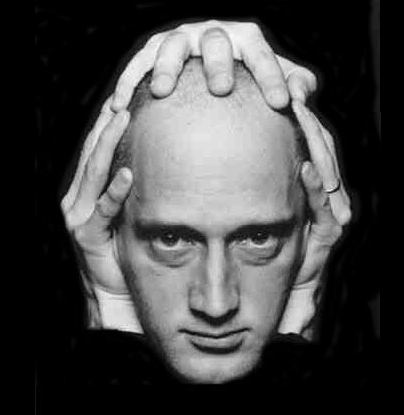 You probably know Paul Slavens as that guy who does that eclectic radio show on 90.1 (90.1 at Night, Sundays from 8 to 10 p.m.). What you might not know is that the skinny, bald, nerdy Slavens is also a talented pianist, funny as fuck, and playing every Tuesday night at Lola's Saloon-Sixth (2736 W. 6th St., in the West 7th Street corridor, 817-877-0666). Among jazzy and poppy instrumental interludes, Slavens, backed by a drummer and atmospheric guitarist, will take requests. He'll do everything and anything, from whatever you call out — including Caress of Steel– and Farewell to Kings-era Rush tracks (!) — to whatever you make up: Just write down a made-up song title on a bevnap, place it within Slavens' ambit, and wait. One of last Tuesday's hits was "Uncle Anthony Wants to be My Facebook Friend — and I'm Scared." Another was "I Want Your Red Beard Tickling My Anus." Slavens will make up the words and music on the spot, and you'll end up laughing your ass off, not only because his freestyle lyrics are hilarious but also because, well, some trio has just written and performed an awesome song based on information gleaned from a freaking bevnap! The downside is that because Slavens lives in Little D, he can't get to Lola's until about 11 p.m. On a school night like a Tuesday, 11 p.m. is way past the witching hour for even the drinkingest happy-hour partiers. My advice: Skip happy hour next Tuesday, go home, get something to eat, watch So You Think You Can Dance, and then do Lola's. Or I'll get Slavens to write a song about you and your unhealthy addiction to happy hours. Visit him at http://www.texclectic.com.
On Sunday at The Aardvark (2905 W. Berry St., by TCU, 817-926-7814), New Braunfels' Zack Walther and the Cronkites will play a benefit show for DFW Childhood Cancer Sucks, an organization devoted to raising funds for and awareness of childhood cancer. There'll also be a silent auction and raffle. Tickets are $15 in advance, $20 at the door. Doors open at 5 p.m. Proceeds will benefit CureSearch, a partnership between the National Childhood Cancer Foundation and Children's Oncology Group. Visit www.curesearch.org. … Grapevine marching indie-rock band Mount Righteous' new album, Open Your Mouth, will be released on Friday. Produced by John Congleton (the pAper chAse), it's five tracks long and available for digital download at www.mountrighteous.com. Recorded in three days in Romney, Texas, it features instruments as diverse as melodica, piccolo, accordion, trombone, and Sousaphone — but no guitars. In November, a new song not on the album, "Up All Night," will appear on Gutterth Compilation 2, by the Dallas music/art production company/record label. You can purchase Open Your Mouth the old-fashioned way at Good Records (1808 Greenville Ave., Dallas, 214-752-4663).
Contact HearSay at hearsay@fwweekly.com.