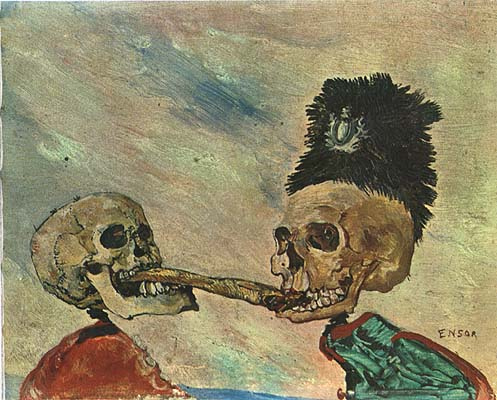 WED ? 7
With the art world now in the midst of rediscovering James Ensor, now's a great time to learn about this remarkable early-20th-century Belgian painter. Kimbell curator Bart Devolder gives a lecture entitled James Ensor: The Painter Behind the Masks that should shed some light on the painter's macabre, grotesque, unique sensibility. The lecture is at 12:30pm at 3333 Camp Bowie Blvd, FW. Admission is free. Call 817-332-8451.


THU ▪ 8
With its decade-long run showing no signs of abating, Menopause: The Musical returns to Fort Worth for a month-long engagement at Scott Theatre. Jeanie Linders' stage show about four different women going through the change of life occupies a place somewhere between Mamma Mia! and The Vagina Monologues. The show runs Oct 7-Nov 8 at 1300 Gendy St, FW. Tickets are $45. Call 888-440-6662.
FRI ▪ 9
It's dueling Latino-themed events this weekend. While Rose Marine Theater hosts its Cuban-themed Night in Old Havana on Saturday, we give Músicarte de Fort Worth the nod because it's going on for two days and draws its food and music from all over the Caribbean and Latin America. The festival runs Fri-Sat at Sundance Sq, 4th & Main sts, FW. Admission is free. Call 817-625-5411.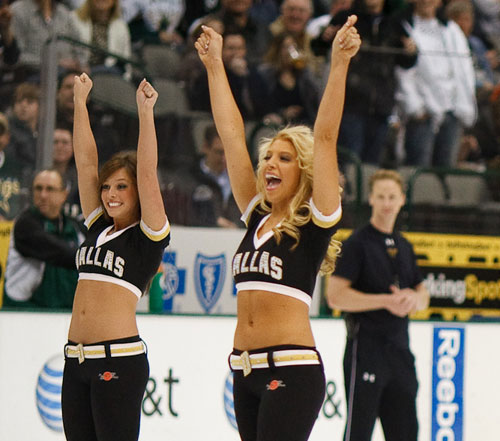 SAT ▪ 10
Was the Dallas Stars' collapse last season only due to injuries or was something deeper at work? We'll find out this year, and to prep us for the upcoming hockey season, the Dallas Stars Street Squad makes an appearance in Arlington that includes door prizes, skill games, and the Dallas Stars Ice Girls. The event is at 1pm at No Frills Grill, 4914 Little Rd, Arlington. Admission is free. Call 817-478-1766.
SUN ▪ 11
For some reason, Lockheed Martin Recreation Association continues its tradition of opening its doors each year to two different sets of hobbyists on the same weekend. The Pottery in the Park festival is for art lovers with an abiding interest in ceramics, while the annual railroad show is for lovers of miniature train sets. We wonder how much overlap there is with these groups. Both events run Sat-Sun at 3400 Bryant-Irvin Rd, FW. Admission is free-$7. Call 817-681-1335.
MON▪ 12
If you wish, you can file this under What Else Is There to Do on a Monday Night?, but CANstruction's annual appearance at North East Mall is a chance to get in touch with your childhood self who loved to build things out of blocks. It's for a good cause, too. The display runs Oct 10-18 at 1101 Melbourne Rd, Hurst. Admission is free. Call 817-332-9177.
TUE ▪ 13
UNT College of Music is holding concerts of organ music on three Tuesdays this month. Tonight's performance features Jesse Eschbach playing music by Bach and Duruflé, as well as Liszt's Prelude and Fugue on the Name BACH (German musical notation uses those letters to stand for four notes) The performance is at UNT Auditorium, W Hickory St between avs A & B, Denton. Admission is free. Call 940-369-7802.