I have to cop to something: I'm a little out of touch. I learned this at the White Elephant Saloon, of all places. Until last Monday, I had no idea who Ray LaMontagne was.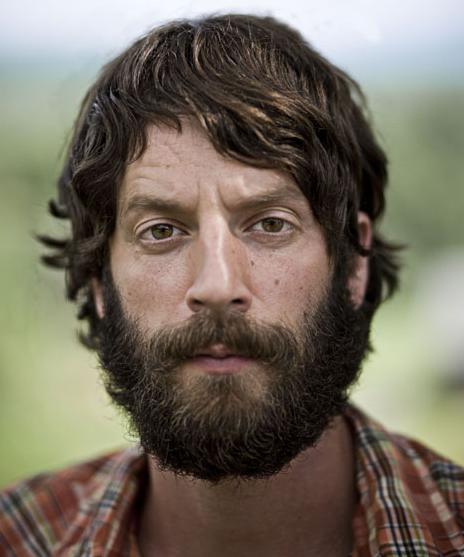 It was a dark and drippy night, and I'd spent most of the slightly brighter but just-as-drippy afternoon sloshing through Arlington looking for new bars. I eventually gave up, but later that night, I hydroplaned up to the venerable Stockyards haunt to grab a beer with some friends. Rootsy singer-songwriters Sam Anderson and Dave Matsler were pinch-hitting for another rootsy singer-songwriter, Jordan Mycoskie, the White Elephant's regular Monday-night entertainment. Apparently, he had a sick baby at home, and I hear you can't leave them by themselves. One beer turned into three, and my friends and I found ourselves hanging around during the set. That's when I had a brief conversation with Excited Drunk Guy.
Now granted, he was not the only drunk guy in the bar, but he was the most amped about whatever song Sam was singing at the moment. While I was waiting for another beer, Excited Drunk Guy started "dancing" next to me, making noises sort of in time with what Sam was singing. At one point, Excited Drunk Guy turned to me and said, "I feel like I'm in a room with Ray LaMontagne!"
That's a pretty weird thing to say to a total stranger, but at the time, I had a pretty gnarly beard, so I figured that was what sparked the comparison. I asked if Ray LaMontagne had a beard, too. Excited Drunk Guy looked at me like I was from outer space. Turns out this Ray LaMontagne guy is bearded, but he also makes pop music. I asked the internet, and it told me that he also lives on a farm and used to work at a shoe factory. That sounds like baloney to me. As everyone knows, shoes are only made in China, but sometimes the internet gets its stories mixed up, so I gave it a pass.
Anyway, I later learned that Excited Drunk Guy was from L.A. or something and that he … you know what? Who cares. He kept interrupting my convos with my friends, including a chat about the new, bi-level Spencer's Corner by Ridgmar Mall.
I had gone to Spencer's on the previous Friday, expecting the sort of crowd that would attend a MySpace Meet Up party, something regularly advertised by the building's previous tenant, a bar called Coconuts. I didn't want to judge based upon the salacious ghosts of occupants past, and given the legendary rep of the original '70s-era Spencer's, near TCU, I thought I'd give the new incarnation a try.
It was 1:15 a.m. and raining, and the place was pretty dead. I checked out the second floor anyway, marveling at the framed photos of the fabled Spencer's of Eld lining the staircase. Captured in oversaturated glory were lots of late-'70s bikini contests and ecstatic guitar-solo grimaces. The photos are awesome. I want to live in them. However, the reggaeton thumping from the speakers kept shocking me out of my reverie. Nothing against dance music and dance clubs, they're just not my thing. I did meet Spencer Jr., who is the son of the bar's namesake, and since he's very nice, I'm sure his place is a good time. Ostensibly, if you're into bumping and grinding to reggaeton, it's a great time. And on Monday, when the conversation turned in the direction of Spencer's Corner, we all agreed that seeing an actual band there is probably pretty cool. I know that well-respected local bands like Stella Rose and Josh Weathers & the True+Endeavors have played there, as well as Texas Music acts like singer-songwriter Jason Eady. My friends had dropped by earlier on Monday, pre-White Elephant, but left upon being asked to pony up a $10 cover. Apparently, the Kyle Bennett Band was playing, and the place was packed. In my opinion, a cover on a Monday night is tough to stomach, but don't listen to me. I didn't even know Ray LaMontagne has a beard. — Steve Steward
Contact Last Call at lastcall@fwweekly.com.