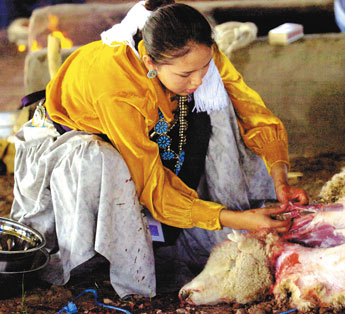 WED ? 28
UNT's Fem Flicks series continues with Miss Navajo, a documentary about a beauty pageant for the Native American tribe. The director, Billy Luther, is himself the grandson of a former Miss Navajo. The pageant has the contestants making fry bread and weaving rugs – is this an improvement on the swimsuit-and-evening-gown model of beauty pageants that we're used to? The film screens at 5:30pm at Radio Television and Performing Arts Bldg, Welch & Chestnut sts, Denton. Admission is free. Call 940-565-2098.


THUR ∙ 29
Herk Harvey's 1962 horror film Carnival of Souls is a bit light in the scare department, but it has passages of intense beauty and is amazingly subtle for such a low-budget film. The movie gets a screening at Fort Worth Central Public Library, along with an exhibit of framed illustrations (from Michael H. Price and Todd Camp's graphic novel version of the film) and a public lecture by Price. The event starts at 6pm at 500 W 3rd St, FW. Admission is free. Call 817-871-7740.
FRI ∙ 30
In addition to all of the different Halloween parties going on (see: sidebar and Calendar), there also are Día de los Muertos celebrations. Tomorrow there's a big one (with a tamale-making workshop) at Arts Fifth Avenue, but tonight you can drop in on the one at Rose Marine Theatre. The event is at 7pm at 1440 N Main St, FW. Admission is free. Call 817-624-8333.
SAT ∙ 31
The classical music world has been slow to accept female conductors, but they are coming. For proof, look no further than Bass Hall, where Fort Worth Symphony Orchestra plays this weekend. Mei-Ann Chen will lead the ensemble in an all-Tchaikovsky program, becoming the latest in a short string of FWSO's female conductors that includes Sarah Caldwell and Victoria Bond. The concerts are Fri-Sun at 555 Commerce St, FW. Tickets are $9-78. Call 817-665-6000.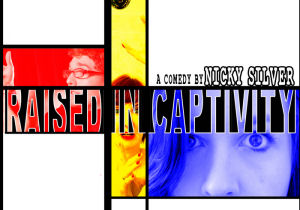 SUN ∙ 1
Nicky Silver's Raised in Captivity is a play that uses a good dose of absurdity to take on the weighty issues of two estranged siblings reunited by the death of their mother. The action includes a psychiatrist who's less sane than any of the other characters and a dentist who turns to creating white-on-white paintings after a religious epiphany. Sundown Collaborative Theater's production runs Oct 29-Nov 7 at TWU Redbud Theatre, 304 Administration Dr, Denton. Tickets are $8-10. Call 214-729-0313.
MON ∙ 2
With the weather turning colder, the Doobie Brothers offer a warm slice of 1970s nostalgia with their concert at Bass Hall this evening. The L.A.-formed group brings its smooth country-inflected rock to the downtown Fort Worth stage, and listeners will probably go home with "Texas Lullaby" ringing in their ears. The concert is at 8pm at 555 Commerce St, FW. Tickets are $35-125. Call 817-212-4280.
TUE ∙ 3
The photography book Calvin Littlejohn: Portraits in Black and White provides a valuable document of a different time in Fort Worth's history, seen through the camera lens of a well-regarded African-American photographer. Bob Ray Sanders only wrote the preface to the book, but he'll be appearing tonight at Barnes & Noble (University) to promote it. The event is at 7pm at 1612 S University Dr, FW. Admission is free. Call 817-335-2791.