Austin Allsup is a complex guy — tough, tender, lost, confident, sane, crazy — but what he isn't is lazy. A couple of weeks ago, the 25-year-old Fort Worth singer-songwriter played a set of full-on Red Dirt rock 'n' roll originals, all in the spirit of Springsteen, that lasted for about four hours.


Allsup is recording his third album, at Fort Worth Sound, and has reunited with Red Dirt forefather and producer Mike McClure, who produced both Allsup's debut album, 2004's Intensity, and his most recent record, May's Cryin' Out Loud.
"I write non-stop," Allsup said. "I feel like the creative process never really ends or begins — it just is. That's what allows us to have the live reputation we have. No two sets are going to be the same, and I think people appreciate that. I hope they do, anyway, because that's just the way it has to be for me."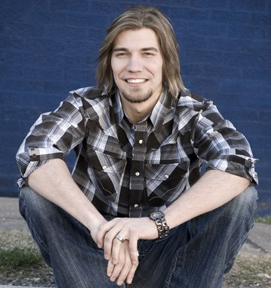 Cryin' Out Loud comprises equal parts tender, lilting melodies and bombastic choruses. Lyrically, Allsup manages to sound introspective but not whiny or plaintive. On "Heaven Holds My Road," he laments a loss as eagerly as he searches for solace. "Blows Away" takes aim at backroom corruption. "Cocaine Rodeo" is an acknowledgement of the hedonistic desires of a road-weary performer. "Austin is one of the most naturally talented guys I've come across," McClure said. "He writes great songs and has the swagger to pull it off without looking like a jerk."
As a child in rural Arkansas, Allsup found his way to music via the church choir. "I just grew up singing," he said. "Before I could even talk, I would hum along with the choir or with my mom around the house. I had these little melodies and sounds that I repeated. That's how I learned that my voice was my instrument."
At 17 and in Memphis, Allsup spent some time in juvy jail. But through that experience, he got to know his father. Austin came into being only because Grammy-winning guitarist Tommy Allsup lost the coin toss for a seat on the plane that crashed and killed Buddy Holly, Richie Valens, J.P. Richardson (a.k.a. the Big Bopper), and the pilot, Roger Peterson. On Cryin' Out Loud, Tommy Allsup played guitar on "Take Me With You," an old-timey-sounding romp tune.
"I never really knew my dad until I got locked up," Allsup said. "He started visiting me, and we got to know each other. When I got out, he bought me this old acoustic guitar and moved me out to a big ol' spread he had in West Texas. For a while there, it was just me and him, working that place and learning about music. He sort of helped me realize that I had potential."
But Austin Allsup, who's married and has a young daughter, is a self-made guy. With two albums out and another on the way, he's getting busier. The still-untitled new record is tentatively scheduled for a summer release. He gigging at a regular clip, and that won't change anytime soon.
"At the end of the day, this is a business," Allsup said. "I've been lucky so far because I've been true to myself and what I wanted to say with each record. … I hope to have a very long career. They may have to prop me up with a cane or let me take a walker on stage one day. If I can have a career that long, it would make my heart happy, and that'd be a life worth living."