The most interesting events happening this week are all on the lecture and author appearances circuit. At UNT, Cary Peppermint and Leila Christine Nadir (and no, those aren't pseudonyms) will discuss their work as founders of EcoArtTech, a collective that aims to raise consciousness of environmental issues through the medium of digital art. They're doing more than just creating pretty pictures; they've also invented a robot rover that assesses environmental risk in a given area.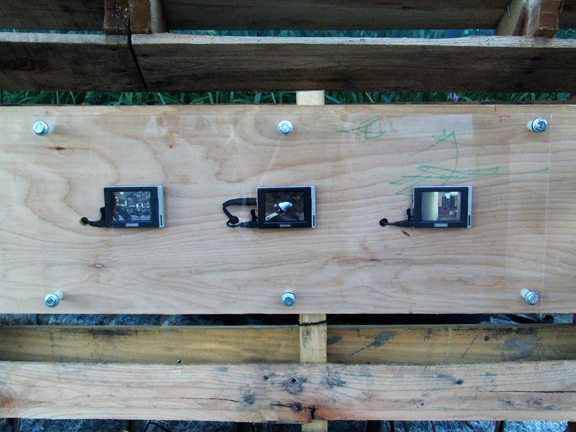 On a more political note, Mexican consul general Enrique Hubbard Urrea will be at the Embassy Suites in downtown Fort Worth to discuss his country's efforts to fight organized crime during the economic downturn. We can expect a rosy point of view from Hubbard, if his previous assessments of his own country in the press are anything to go by. Anyone with a more skeptical viewpoint might want to ask him some questions.
Sometime Fort Worth Weekly contributor Elizabeth Lunday will be at the Barnes & Noble on Hulen Street to autograph copies of her book, Secret Lives of the Great Composers. There's certainly no shortage of salacious material there: Mahler sought marriage counseling from Sigmund Freud himself, Janácek wrote some of his greatest music after falling for a woman 50 years younger than he was, and Ravel possibly died a virgin. Lots of fodder for discussion there.
Cary Peppermint and Leila Christine Nadir appear at 7pm Wed at UNT Environmental Education Bldg, Hickory St & Av C, Denton. Admission is free. Call 940-565-4005.
Enrique Hubbard Urrea lectures at 10am Sat at Embassy Suites, 600 Commerce St, FW. Tickets are $25. Call 214-965-8412.
Elizabeth Lunday appears at noon Sat at Barnes & Noble, 4801 Overton Ridge Rd, FW. Admission is free. Call 817-346-2368.