Tarleton State University officials learned recently that underreporting campus crime could be expensive. The ultimate source of that lesson? Their own journalism students, who started investigating the Stephenville university's crime statistics three years ago.


The students' stories, which prompted a U.S. Department of Education investigation, were done with help from the Freedom of Information Foundation of Texas, which in recent years has helped support investigative projects by student journalists on several fronts.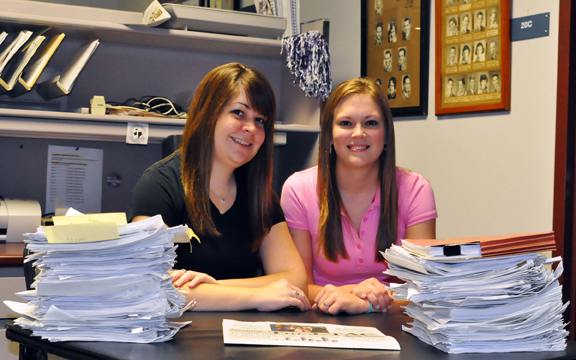 Fort Worth Weekly has published the results of several of those investigations, including award-winning student stories on Taser abuse by state law enforcement agencies and earlier stories on the statewide lack of enforcement of the Clery Act, the federal law regarding reporting of campus crime.
The result in Tarleton's case was a proposed $137,500 fine levied by the federal education agency for the college's failure to initially report more than six dozen sex and drug offenses, burglaries, and other violations, as required by the Clery Act.
According to information from the nonprofit group Security on Campus Inc., the fine is the first to be charged against any Texas college under the act, now almost 20 years old, which requires colleges and universities to disclose details of campus crime to the Department of Education annually and to keep students informed about reported crimes. Security on Campus was a major force in pushing for the passage of the Clery Act.
Tarleton officials acknowledged mistakes in their crime reports but didn't agree with the fine. "It is our belief that these reporting violations were unintentional, and the university has already filed an appeal of the proposed fine," campus president F. Dominic Dottavio wrote in an e-mail distributed to students, staff, and faculty last week. "Tarleton State University is committed to maintaining a safe campus."
Erin Cooper was one of the students who looked into the college's crime reporting record back in 2006. Her news writing class covered the use of open records laws to get government information. The FOI Foundation's Light of Day Project helped Cooper and her classmates actually put the law into use.
Cooper recalled looking at Tarleton's 2006 online crime report to the education department and being surprised that the combined total of reported sexual assaults for 2003 through 2005 was zero.
"There were several of us [in class] who … had heard of people who have been assaulted," she said.
Cooper volunteered to request police reports from the university. "I thought that it was just as simple as writing a letter," Cooper said. "I didn't know that I'd be talking about it and writing about it three years later."
In response, campus police turned over nearly 2,000 pages of crime reports. Students culled through them, classified the reported crimes according to Clery Act rules, and cross-checked their findings with the university's official report.
They found that between 2003 and 2005, only 29 of more than 60 burglaries were reported by the university. The students also found that between 2002 and 2007, none of the 10 sexual offenses documented in police files was reported. The findings were published in articles in the student newspaper, The J-Tac, beginning in January 2007.
Cooper graduated from Tarleton in 2006. Now a staff writer at the Stephenville Empire-Tribune, she continues to report on the results of her class' findings.
Tarleton spokeswoman Liza Benedict said the university began making changes in  2007 to ensure that the crime reporting mistakes aren't repeated. "Obviously this is something that needed to be brought to light. We're glad that we found out about it," she said. "We've had an internal investigation from the minute it was brought to our attention." 
Now the university goes through a multi-step review process before Clery reports are submitted. In 2008, the university began publishing the reports prominently on its web site, and police also stepped up patrols inside the campus.
The Department of Education launched its own investigation in 2007 after the student articles were brought to the agency's attention. The federal investigators released their final review of Tarleton's Clery Act compliance earlier this year. Last month, based on those findings, the agency proposed the $137,500 fine.
"TSU did not provide its students, employees, and potential students and employees and the public with an accurate picture of crime at TSU," wrote an education agency official. "The inaccurate information … denied individuals the opportunity to take adequate steps to provide for their own safety and that of others."
Tarleton officials, including Police Chief Justin Williams, have complained that the Clery Act is confusing. Williams cited differences in how crimes are reported to the state and to the federal education agency.
"The guidelines between the two don't always coincide," he said, "and you have to be very attentive in the reporting of the statistics."
An April 2007 article in J-Tac described some of the sexual offenses that were not reported to the federal government. In one 2004 incident, according to the police reports, an unwelcome male visitor entered a woman's dorm room "crawled into her bed … ran his hands up her shirt and down her shorts." In another incident, the student journalists wrote, details in the police report "left little doubt that the woman was raped," but police categorized the allegation as unfounded. Under the Clery Act, universities are required to report all offenses, regardless of legal findings.
Jonathan Kassa, executive director of Security on Campus, acknowledged the confusing aspects of the Clery Act. But, he said, Tarleton "can't be [let] off the hook" because of confusion about the mandates of a law the school has been operating under for nearly two decades. Alerting students to the sexual assaults, for instance, is "an ethical and moral obligation, not a compliance obligation," he said.
Instructor Dan Malone, whose classes researched and wrote the stories about Tarleton, has helped supervise similar student projects at other campuses.
"I try to instill in [students] the need to serve as the public's watchdog and how to use public records to find out what the government – whether it's city, county, or university – is doing in the public's name," said Malone, a former reporter for Fort Worth Weekly and a Pulitzer Prize winner from his time at The Dallas Morning News.
In 2004, a team of Texas journalism students found Clery Act violations statewide, including at the University of Texas at Arlington, Southern Methodist University, and Baylor. Many of the problems involved failing to report rapes and other sex crimes.
Since the reporting problems outlined in the J-Tac articles occurred, Tarleton has gotten a new campus president and police chief. Malone said the new leaders "seem to be ushering in a kind of a new era of openness and candor" at the college.
It was one of Malone's former students, Julie Vrazel, news editor of the J-Tac, who discovered that the fine had been assessed against Tarleton. Although she had to file an open records request to get the information, university officials were readily available for comment, Vrazel said.
She has heard that some students don't appreciate her efforts. "They're kind of upset that we put Tarleton in a bad light," Vrazel said. "But in my opinion, we didn't put Tarleton in a bad light. We let everyone know what's going on."
Sarah Perry contributed to this story.