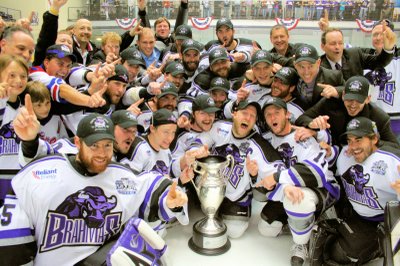 WED ? 30
We intentionally excluded the Texas Brahmas from the sports-related sidebar on this page because we saved this slot for them. The defending Central Hockey League champions, now stuck in the middle of the pack, face off against similarly struggling Bossier-Shreveport this evening, then host a much tougher opponent in division-leading Colorado on Saturday. The puck drops at 7pm at NYTEX Sports Centre, 8851 Ice House Dr, North Richland Hills. Tickets are $12-30. Call 817-336-4423.
THU ▪ 31
All over Tarrant County, there are New Year's Eve parties going on, with Adonis Rose and Fort Worth Jazz Orchestra setting up at Arlington Museum of Art, Leigh Cates at Billy Bob's, Poo Live Crew playing the Flying Saucer, and Ron Spigelman conducting the Fort Worth Symphony Orchestra in music from Hollywood movies. Check Calendar for times, locations, and prices of these events.
FRI ▪ 1
In Britain and Austria it's customary to celebrate the New Year with an orchestra playing a program of 19th-century waltzes and other similarly fizzy items. Dallas Symphony Orchestra is trying that this year, with James Judd stepping to the podium to conduct a lot of Johann Strauss. The concert is 7:30pm Thu & 1pm Fri at Meyerson Symphony Center, 2301 Flora St, Dallas. Tickets are $30-85. Call 214-692-0203.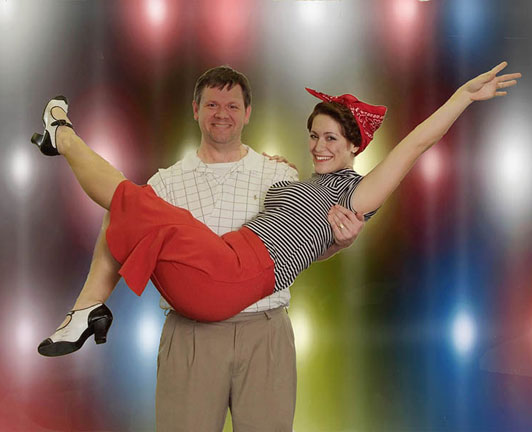 SAT ▪ 2
The Chamber Music Society of Fort Worth performs its usual Mozart-centric concert for the New Year. This year's recital is built around the composer's "Hoffmeister" String Quartet in D major, a seminal work in the history of the form. The concert also includes a string trio and a piano trio by Schubert. The music starts at 2pm at Modern Art Museum of Fort Worth, 3200 Darnell St, FW. Tickets are $22-25. Call 817-877-3003.
SUN ▪ 3
It's hard now to appreciate how radically different Citizen Kane was from everything else that Hollywood was making in those days. The film now runs the risk of becoming embalmed as the critics' default choice for Greatest Movie Ever Made, but that doesn't detract from its technical bravura and deep insight into its flawed hero. The film screens at 2pm at Fort Worth Central Public Library, 500 W 3rd St, FW. Admission is free. Call 817-871-7323.
MON ▪ 4
Just like last year, the only thing happening on this first Monday in January is the monthly meeting of the Poets of Tarrant County. An enterprising soul who schedules their event for this day next year can probably have this spot all to themselves in 2011, too. The meeting is at 10am at First United Methodist Church, 800 W 5th St, FW. Admission is free. Call 817-921-9322.
TUE ▪ 5
If you didn't get enough swing music at your New Year's Eve party, you can head over to Artisan Center Theatre for their production of Swing! The show includes songs by Fats Waller, Duke Ellington, Harold Arlen, Irving Berlin, and other luminaries of the pre-rock era. The show runs Jan 1-30 at Belaire Theater, 420 E Pipeline Rd, Hurst. Tickets are $9-16. Call 817-284-1200.