I'm not from Texas, and I didn't get here as fast as I could, but I like it here well enough. My first Lone Star stop was Houston pre-9/11. My second was Fort Worth a year or two afterward. What I'm trying to say is that, while I haven't lived in Fort Worth from Jan. 1, 2000, 'til now, I have lived here long enough to know a thing or two about 817 music, and I've also probably listened to more 817 CDs than anyone else on the planet. I feel particularly well suited to be able to enthusiastically offer up some best-of-the-decade lists, starting with the best 817 songs of the past 10 years.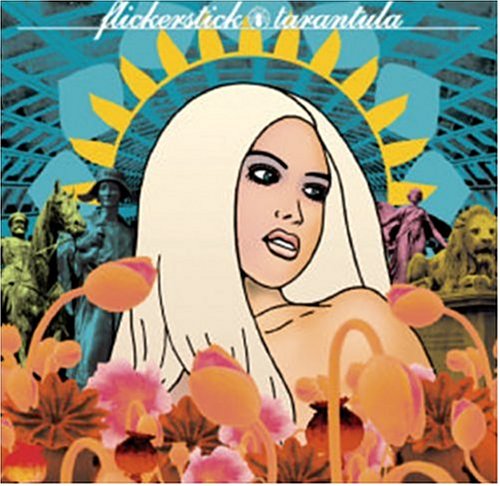 Some of the tunes are important, meaning that they represent the most progressive tuneage to have ever come out of Fort Worth/Arlington. But most of them aren't. They just reflect my personal tastes — I largely skew away from genre music (country, rap, heavy metal) and toward less obvious, less easily categorizable, more rock 'n' roll-oriented sounds. A couple of my fave tunes are totally out of circulation: The only way to hear them is either directly from the artist's mouth or on old, assuredly lost recordings. As for the rest, I'll link to as many as possible on an upcoming Blotch post. So. Here are some of the best songs, IMHO, to come out of Fort Worth over the past 10 years (in no particular order): "On a Train" and "Cars and Planes" (both by The February Chorus); "Business Children" (A.C. Identity); "Austin's Birthday," "My New Romance," and "Stuck in the Middle" (The Burning Hotels); "Blank Checks on Clean Slates" (Tame Tame … and Quiet); "Pendulum" (Stumptone); "Catholic Scars and Chocolate Bars," "Girls & Pills,"and "Open Up Your Eyes" (Flickerstick); "Do Da Stanky Legg" (G.S. Boyz); "The Girls Are Alright" (Fate Lions); "Lakes" (Black Tie Dynasty); "Skate or Live" (Best Fwends); "Closer," "Slip Away," "Tongue," and "Questionably Red" (John Price); "Big House" (the cut*off); "Breathe" and "Kick-Drum Mind" (Calhoun); "Evergreen" (Daniel Katsük); "When They Come For You" (Brandin Lea); "Cellophane" and "Sandstorm" (Collin Herring); "Where the Sidewalk Ends" (Titanmoon); "Makin' It Easy" and "The Christmas Tree" (Stella Rose); "Brother Love" (James Hinkle); "The Tuck" (Rivercrest Yacht Club); "My Mephistophilis" (Clint Niosi); "Old Dark Hymns" and "Shake Your Fist" (Telegraph Canyon); and "Burnin'" (Blood of the Sun). "Best albums" was a little tricky. There are only four that I still regularly listen to from start to finish (listed in alphabetical order): Goodwin 2 (Goodwin), Past Life Crashing (Collin Herring), Tarantula (Flickerstick), and Questionably Red (John Price). If we're going to include Denton bands, then near the top of my albums list would be Centro-matic's Fort Recovery. "Best live acts and regular jams" was a whole 'nother story. Here's my top 15 of the past decade out of, like, 50 (in alphabetical order): Acoustic Mafia (Sunday nights at The Aardvark), Alan, Nathan Brown, The Burden Brothers, Dove Hunter, The February Chorus, Flickerstick, Goodwin, jazz jams (Sunday nights at Black Dog Tavern, Wednesday nights at The Moon), Rivercrest Yacht Club, Stella Rose, Sub Oslo, Telegraph Canyon, and Whiskey Folk Ramblers. I'm sure I've missed a couple: great songs, great albums, great live acts and regular jams. But I never claimed to be comprehensive, just presumptuous and pompous.
Contact HearSay at hearsay@fwweekly.com.