"And with diners cutting back on pricey dinners, we'll see more lunch deals at expensive restaurants." That was cut from an early draft of last week's trends column, because Chow, Baby thought it merited more mulling. For one thing, are lunch deals really a "growing" trend? Many of our swanky places – restaurants where you can easily and happily go broke over dinner – already do have nicely priced lunch specials.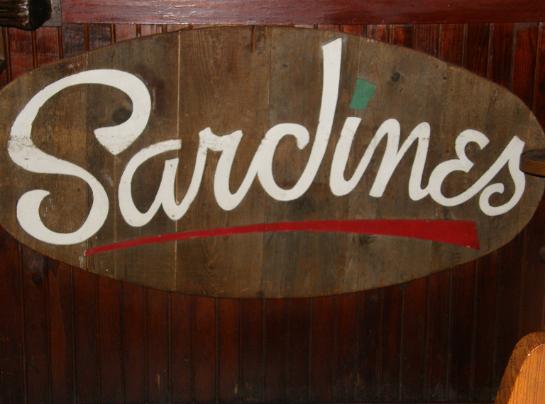 Just off the top of Chow, Baby's expense reports, there's Aventino's extraordinary $14.50 lunch buffet; Bistro Louise's $13.25 "Bistro Combo" (Louise's classic chicken salad, nicoise potato salad, fresh fruit salad); Cacharel's $19.50 three-course "Chef's Daily Special"; and Lanny's $20 mix-and-match three-course lunch menu. Others have no official "specials," but their less-pricey lunch menus mean you can get well-fed for under $20. Here Chow, Baby is fondly remembering value meals (entrées in the low teens, or even single-digit!) at Buttons, Chadra Mezza, Dino's, Ellerbe, Lili's, Olenjack's, Piranha, Reata, and Ruffino's.
With only a handful of still-dark-at-lunch restaurants around (get with the times, Del Frisco's), the "fancy lunch deals" trend has clearly passed the tipping point. Which brings us to Chow, Baby's follow-up mull: Why isn't everybody as excited about this as Chow, Baby is? Jeepers, you can get meals by the best chefs ever for a fraction of the usual cost! It's a bargain for foodies, yet the foodies aren't flocking. What's the problem? This mull occupied much of Chow, Baby's visit to Sardine's (509 University Dr.), which recently began serving their renowned Southern Italian cuisine at lunch, too. The price range is half that of the dinner menu and yet, as at most of Chow, Baby's recent bargain lunches, the place was dead. Why?
Well, it could be because a new menu means you have to make new decisions. Chow, Baby's go-to Sardine's entrée, the thick, garlicky filetto alla David ($28), isn't available at lunch; in its place are "hot sandwiches" of meatball parmigiana, Italian sausage, and the like ($7). Young Daniel, Chow, Baby's newest server-crush, explained the choices in simple terms, and we ultimately agreed on an in-house banquet of manzo Siciliana ($12) – tenderloin medallions in marinara – with a side of sautéed spinach ($4). Take-home for dinner was tortellini in a lovely creamy pesto ($7), with a side of saucy Italian sausages ($3). Ordered from the lunch menu, Chow, Baby's dinner was even cheaper than its lunch! Once again: Why are these places not packed? What's wrong with everybody?
Chow, Baby thought about that on its drive home and through its standard post-meal routine: (1) putting go-boxes in the leftovers fridge; (2) filing its receipt in the expenses folder; (3) rounding up the cats for a group nap. A-ha. Chow, Baby sees the problem now, and it's not the leftovers fridge. It's that getting excited about a lunch that's "only" $20 is a lot easier if you're not paying for it yourself; over a year, that would be more than $4,000 out of your pocket. And apparently most employers don't offer a post-meal nap benefit. That must be terrible.
Chow, Baby's noblesse oblige advice for working Joes: Have a hearty yet non-soporific taco-truck lunch ($4 max), and then swing by one of the swankies for a to-go dinner feast at lunch prices. You don't need the boss' permission – do you? – for a $10 Sardine's dinner and a nice evening nap.
Contact Chow, Baby at chowbaby@fwweekly.com.