In the early days of opera, certain male roles requiring a falsetto voice were performed by castrato singers. As the castrati disappeared in the 19th century, these operas continued to be performed with the castrato roles now sung by women with low voices who were dressed up as men. Such parts were known as "trouser roles." When Richard Strauss wrote Der Rosenkavalier in 1911, he wrote the male lead to be performed by a mezzo-soprano in drag.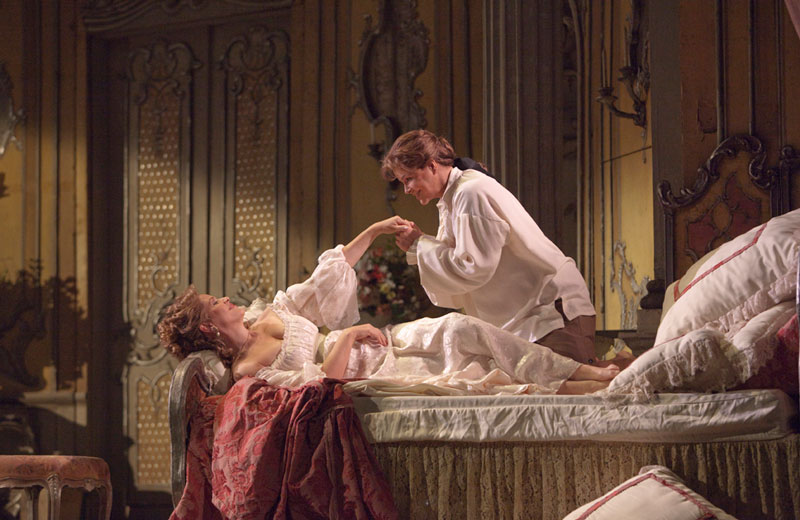 This was unusual for a new opera; perhaps Strauss did it as a nod to the time period in which the opera was set (the 1740s). When the opera turned out to be the biggest success of his career, the composer repeated the trick in his subsequent opera, Ariadne auf Naxos.
Almost 99 years after the work's premiere, the Metropolitan Opera broadcasts to movie theaters its production of Strauss' masterpiece about a young cavalier in 18th-century Austria who faces a choice between the older aristocratic woman he's been having an affair with and a younger girl whose marriage has been arranged to an oafish baron. The comedy is a bit clumsy, but Strauss' writing for women's voices is beyond reproach. And the climactic set piece for three female singers is rapturously beautiful. With Renée Fleming, Susan Graham, and Christine Schäfer singing the roles, their voices should do full justice to this radiant work.
Der Rosenkavalier screens at noon Sat at various movie theaters. Check Calendar for locations. Tickets are $15-22. Call 213-639-6166.