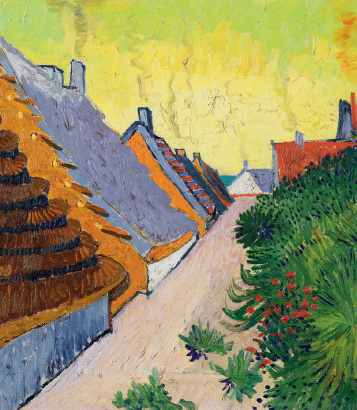 WED ? 6
The lecture this afternoon at the Kimbell is entitled Private Obsessions and Private Collecting: A Look at Dallas, which doesn't give any real indication of the focus of this talk by Dallas Museum of Art associate curator Heather MacDonald. However, she will discuss the history of Lillian and James Clark, the Dallas couple who collected Mondrian, Léger, Brancusi, and other modern giants. The talk is at 12:30pm at 3333 Camp Bowie Blvd, FW. Admission is free. Call 817-332-8451.
THU ▪ 7
So: Carlos Mencia. Is he a funny guy who tells jokes without regard to political correctness, or is he a hack who peddles racial stereotypes to mainstream audiences? Night & Day tends to lean toward the latter view, but the comedy star will be headlining at the Improv when the show has its official grand opening. The performances are Thu-Sun at 309 Curtis Mathes Way, Arlington. Tickets are $35. Call 817-635-5555.
FRI ▪ 8
The Rose Marine Theater will go Middle Eastern this weekend when it hosts the belly dancing festival 3rd Coast Tribal, where the likes of Amel Tafsout and Ariellah will take the stage. Demonstrations and classes go on between Thursday and Sunday, but performances will only be Fri-Sat at 1440 N Main St, FW. Tickets are $20. Call 281-381-0344.
SAT ▪ 9
With a hard freeze supposed to happen this week, outdoorsmen will want to gather indoors at the Texas Hunting, Fishing & Outdoors Show and plan for when the weather turns hospitable again. Along with seminars and product demonstrations, there will also be a rally to protect hunting and fishing rights. Let's hope any criticism of the new administration is civilized and reasonable. The show runs Thu-Sun at Arlington Convention Center, 1200 Ballpark Way, Arlington. Tickets are $3-10. Call 469-549-0673.
SUN ▪ 10
Early-music advocates are the Amish of the classical music world. They insist on performing Classical composers with the same sort of instruments that existed in those composers' time and in the style that would have been heard back then. Fort Worth Symphony Orchestra will be playing Mozart, Haydn, and Vivaldi in this scrupulous, historically correct manner on Fri-Sun at Bass Performance Hall, 555 Commerce St, FW. Tickets are $9-78. Call 817-665-6000.
MON ▪ 11
Head over to Lola's Saloon on West 6th Street tonight to hear A.A. Bondy. The former lead singer of the Alabama grunge outfit Verbena has reinvented himself as a Southern folk singer inflected by old-time blues and 1960s pop. He'll be appearing with L.A.-by-way-of-Marfa singer-songwriter Amy Cook. The show is at 10pm at 2736 W 6th St, FW. Tickets are $10-13. Call 817-877-0666.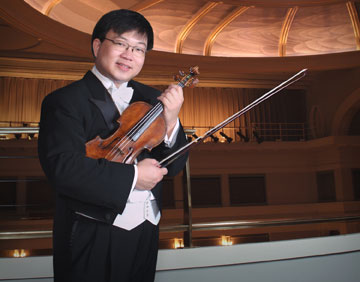 TUE ▪ 12
Fort Worth Symphony Orchestra concertmaster Michael Shih restarts the Cliburn Concerts series for the spring with a chamber music concert featuring himself and seven other fellow musicians. They'll be playing Mozart and Tchaikovsky, along with Zoltán Kodály's effusive Duo for Violin and Cello and Sebastian Currier's mystical, bluesy 1995 piece Aftersong. The performance is at 8pm at Bass Performance Hall, 555 Commerce St, FW. Tickets are $15-90. Call 817-335-9000.