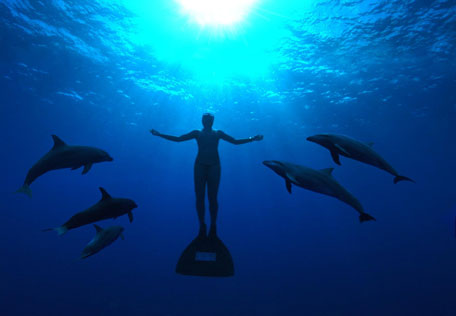 WED ? 20
The winner of multiple awards as the best documentary film of 2009, The Cove is structured like a thriller, as its crew members go undercover in Taiji, Japan to capture on film the needless slaughter of hundreds of dolphins by local fishermen, an action that takes place on a regular basis. 1919 Hemphill will screen it and no doubt will have information on what you can do to stop the killing. The film screens at 8pm at 1919 Hemphill St, FW. Admission is free. Call 817-920-9665.


THU ▪ 21
Hyena's Comedy Night- club in Arlington has a special Thursday night performance with Marvin Michaels and Friends, headlined by an Amarillo native with a Muslim father, Southern Baptist mother, and Catholic-school education. The other comics onstage will be Comedian Tex and Denzel Snipes (no, that's not his real name). The performance is at 8pm at 2525 E Arkansas Ln, Arlington. Tickets are $5-10. Call 817-226-6233.
FRI ▪ 22
Ira Levin's 1978 play Deathtrap established a benchmark in theatrical history by being one of the first plays to depict … oh, wait, that's giving away the plot of this drama with a series of deceptions within deceptions. The theater has largely left this sort of gimmicky thriller to movies (for better or worse), but the play still enjoys frequent productions 30 years on. The show runs Jan 22-Feb 7 at Runway Theatre, 215 N Dooley St, Grapevine. Tickets are $12-15. Cakk 817-488-4842.
SAT ▪ 23
There are two performances of Danny and the Deep Blue Sea, a two-character play that was the second stage work written by John Patrick Shanley (who later became famous for Moonstruck and Doubt). This romance between a violent criminal and a damaged young woman sounds like it could go very wrong or go very right with the right two actors. UTA puts it on this weekend. The play runs 7:30pm Sat-Sun at Fine Arts Bldg, 502 S Cooper St, Arlington. Admission is free. Call 817-272-2669.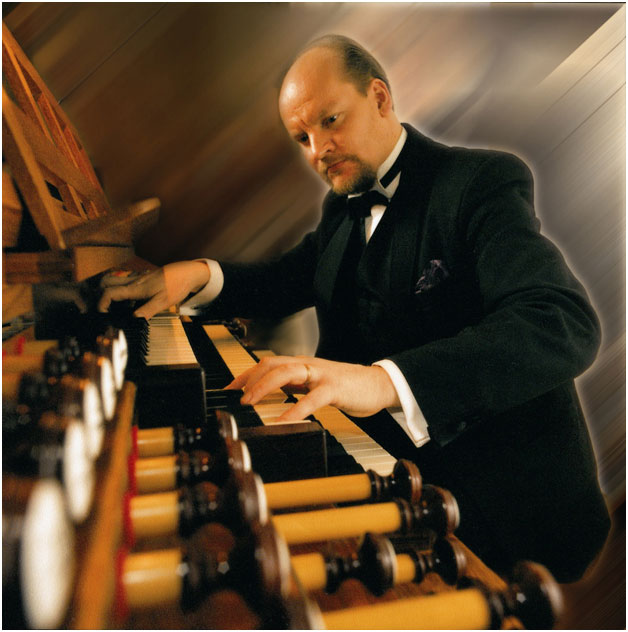 SUN ▪ 24
The country of Finland isn't known for turning out great classical organists, but that hasn't stopped Kalevi Kiviniemi from having just produced his 100th album or from working with such distinguished fellow Finns as Karita Mattila and Matti Salminen. This evening, he'll be at Broadway Baptist Church to play his own music, plus selections by Franck, Liszt, and Sibelius. The performance is at 7pm at 305 W Broadway St, FW. Admission is free. Call 817-336-5761.
MON ▪ 25
Arlington makes its bid to become the bowling capital of the world when the International Bowling Campus opens for business. The new facility won't offer beer and pizza, but it will house the Bowling Hall of Fame as well as a pro shop and center for training and research. The opening is at 2:30pm at 621 Rd to Six Flags, Arlington. Call 817-649-5105.
TUE ▪ 26
Harold Spiegel is the president of Preservation Tree Services, and you can expect his lecture on Tree Health – Root Tips to Treetops to be largely a pitch for his company's services. However, he'll also be giving tips on how proper pruning can prevent wind damage during storms, a nice thing to learn in advance of spring. The talk is at 7pm at Fort Worth Botanic Garden, 3220 Botanic Garden Blvd, FW. Admission is free. Call 817-263-9322.