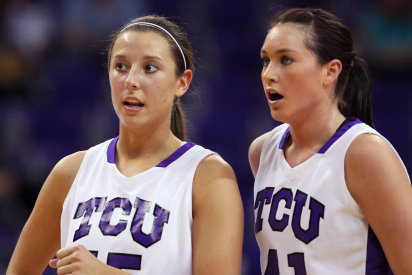 WED ? 3
A big clash looms this evening for the TCU women's basketball team. The Lady Frogs are at the top of the standings in the Mountain West Conference, but lurking just behind them are the Brigham Young University Cougars (stop snickering). BYU visits TCU tonight with the intention of taking over first place. Tipoff is at 6:30pm at Daniel-Meyer Coliseum, 2900 Stadium Dr, FW. Tickets are $4-8. Call 817-257-7967.
THU ▪ 4
"So arise, Chicano, arise from the shadow of Nothingness / Arise from that neverending Nada of servitude." A migrant worker's son from San Marcos, Tino Villanueva has become one of America's foremost poets with such works as his 1984 masterpiece Shaking Off the Dark. As part of UNT's festivities celebrating the Treaty of Guadalupe Hidalgo that ended the Mexican-American War, the author will read from his work at 7pm at Radio Television Film and Performing Arts Bldg, 1179 Union Cir, Denton. Admission is free. Call 940-585-3509.
FRI ▪ 5
The President's Honors Concert at Texas Wesleyan University features 12 student singers and instrumentalists. (Two of them will even be performing both as pianists and singers.) The evening will feature a good mix of both old favorites such as Schumann and Puccini balanced with Modernist composers such as Frank Bridge, Samuel Barber, and Giancarlo Menotti. The concert is at 7:30pm at Martin Hall, 1309 Wesleyan St, FW. Admission is free. Call 817-531-4404.
SAT ▪ 6
Raghavan Iyer wrote about the manifold uses of curry powder in his widely acclaimed 2008 cookbook 660 Curries. Now he'll be at Central Market in Fort Worth to demonstrate some of his recipes involving this versatile spice, including avocado-tamarind chutney, tapioca fritters, and halibut smothered in coconut. The class is at 6:30pm at 4651 W Fwy, FW. Registration is $65. Call 817-989-4700.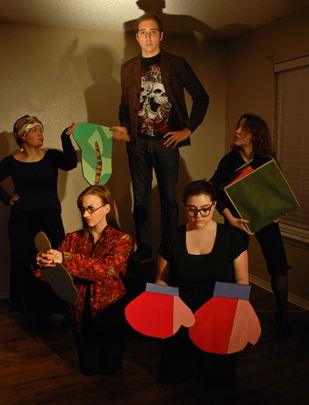 SUN ▪ 7
The Hydrant Café is usually a music venue, but for two weekends it's going to be a theater. Sundown Collaborative Theatre is using the Denton hangout to stage its production of Women and Wallace, a dark comedy by Jonathan Marc Sherman about a guy who's desperately unlucky when it comes to women. The show runs Feb 4-14 at 208 W Oak St, Denton. Tickets are $8-10. Call 214-729-0313.
MON ▪ 8
Noted for her flamboyant eccentricity and tendency to discover (and sleep with) famous artists, the heiress and art patron Peggy Guggenheim makes a natural subject for a play, and so in 2005 Lanie Robertson turned her story into a one-woman show entitled Woman Before a Glass. That play now receives a staged reading courtesy of Amphibian Productions at 7pm at Modern Art Museum of Fort Worth, 3200 Darnell St, FW. Tickets are $5-15. Call 817-923-3012.
TUE ▪ 9
Elvis Costello joins Garrison Keillor this week for the big-screen broadcast of A Prairie Home Companion, along with more familiar Keillor guests such as Robin and Linda Williams, Jearlyn and Jevetta Steele, and Heather Masse. The broadcast is live on Thursday night, with an encore tonight. The screening starts at 7pm at various local movie theaters. Check Calendar for locations. Tickets are $18. Call 213-639-6166.