What was supposed to be a feel-good meeting between an urban developer and a few friendly residents in the Linwood neighborhood was instead turning into Custer's last stand.


The guy at the podium, Dirik Oudt, was literally and figuratively a man with his back against a wall. "We understand it's been controversial," he said.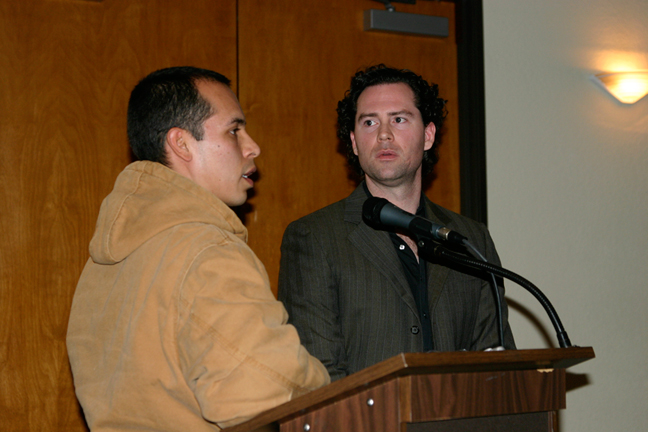 He tried to explain his vision for building apartment complexes in this west Fort Worth neighborhood that adjoins Montgomery Plaza on West 7th Street. He even brought a translator to relay the discussion from English to Spanish. But the crowd was suspicious and outspoken.
One man accused the translator of sugarcoating Oudt's words in an attempt to blur the facts. Other audience members accused Oudt's company, Dallas-based IncapFund, of swooping into the low-income but comfortable enclave and trying to yuppie it up with three-story condominiums. Phase One of Oudt's vision includes 120 new condos and apartments on about five acres on or near Foch, Mercedes, and Merrimac streets.