As first reported on Blotch (Feb. 19, 2010), Arlington pianistic singer-songwriter Jessie Frye and Fort Worth's rowdy, skuzzy, light-hearted hard-rock act Complete join Telegraph Canyon and Best Fwends (an electronic-punk duo whose members split time between Fort Worth and Austin) as representatives of the 817 selected to play sanctioned showcases at the 2010 SXSW Music Festival in Austin in mid-March.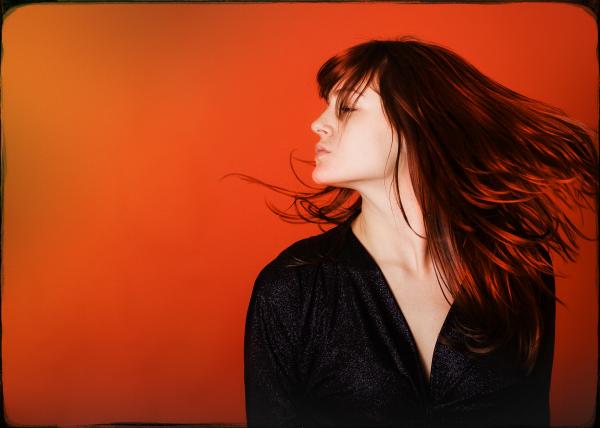 A lot of Fort Worth bands also will be playing non-sanctioned shows — if you had seen the massive size of the crowd that turned out last year for a non-sanctioned show by The Burning Hotels and The Orbans, you'd know that, while playing a SXSW-sanctioned showcase looks good on any band's resumé, you can't dismiss non-sanctioned shows. If the point of South-by is for new and upcoming bands to get in front of people, then non-sanctioned shows can be just as effective as sanctioned ones. The Hotels and The Orbans both will be performing non-sanctioned shows this year, along with Austin-via-Fort Worth roots-music singer-songwriter Collin Herring, the destructive Fungi Girls, the spacey Frontier Brothers, members of The Toadies, and more. Frye, who is currently in the studio with her band and producer John Congleton of the pAper chAse, is performing on Friday at The Boiler Room (101 W. Hickory St., Denton, 940-566-5483) with The Blue Hit and Hats & Statues.
The Theater Fire's James Talambas did some work not too long ago with an itinerant singer-songwriter from Copenhagen not-so-curiously named The Migrant ("Calhoun, Dove Hunter Recording," Feb. 17, 2010), who is planning on releasing his and Talambas' handiwork over the next few weeks. Based on some samples at www.myspace.com/themigrantmusic, the mostly acoustic-based music is gloomy, haunting, and dynamic yet never melodramatic. The Migrant and Talambas met last year at South-by. "I got a chance to see James play the washboard," The Migrant said, "and he had me." The duo spent several weeks recording at Talambas' house, ultimately producing 11 tracks. The album is tentatively titled Amerika. The Migrant will perform a non-sanctioned show at South-by on Saturday the 17th at Dominican Joe Coffee Shop on South Congress Avenue.
Pimpadelic's Southern Devils 2010 should be out in about a month. Co-produced by Andrew Stadtman and frontman Easy Jesus Coe, the album features, among other things, a spoken-word cameo by Hank Williams III on the single "I Get Drunk." Catch the Southern-rock trio in Dallas on Saturday at the Curtain Club (2800 Main St., 214-742-2336) or, with Coe's uncle David Allan Coe, on Fri., March 12, at Trees (2709 Elm St., 214-741-1122).
Ben Harper and the Relentless 7, which includes EPIC RUINS' drummer Jordan Richardson and which recently joined The Orbans keyboardist Justin Pate in backing Ringo Starr, will release Live From the Montreal International Jazz Festival CD/DVD on March 9.
And Of Men and Angels, the second album by Colleyville's The Rocket Summer (a.k.a. Bryce Avary) on Island Records, is out now. Avary will be performing in South-by on the 17th as part of a showcase sponsored by Alternative Press magazine.
Contact HearSay at
hearsay@fwweekly.com.