As I pompously declared last week ("C'mon Feel the Noize," April 21), there seems to be an 817 audience hungry for post-everything music, a mostly improvisational style of composing and performing (an anti-genre, if you will) in which "songs" do not consist of neat beginnings, middles, and ends but just long middles.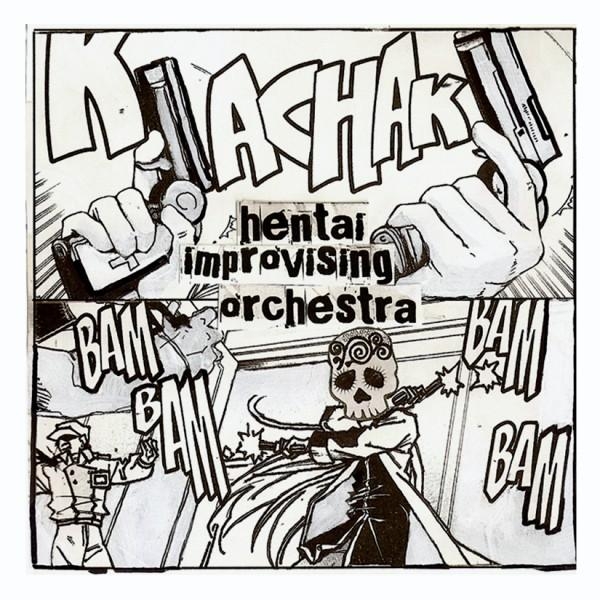 Between the seemingly random starts and seemingly random stops are sometimes mellifluous but often meandering, often dissonant, often Minimalist (monotonous?) noises. Much like an Abstract-Expressionist painter or blank-verse poet, the post-everything musician possesses one unconscious but wholly humanitarian intention: to flip wigs, man! Listeners willing to embrace a wider view of what constitutes something as primal as music might open themselves to a more generous view of life in general. The world is much larger, much more complicated, and much less black and white than anyone can truly comprehend. Post-everything music helps get you there. Instrumentation consists mainly of the old standbys (strings, percussion, brass) but also of found objects, one-of-a-kind musical inventions, and computers. Since the early oughties, Fort Worthian-via-Seattle Herb Levy has been challenging local audiences by organizing, promoting, and producing post-classical or New Music concerts. Through his company, Other Arts, Levy has brought to town some of the New Music world's best-known commodities, including Jaap Blonk, Rinde Eckert, and Ellen Fullman. Levy began flipping wigs in the early 1980s in his hometown of Seattle. He founded a New Music record label, Periplum, and also regularly produced New Music concerts. Geography had a role to play. "It was, and is, important to me to present work by composers and performers working in the area in which I live," he said, "but it's equally important to me that this work is heard in the context of similar music being created by artists living and working in other parts of the world." For a two-day show entitled Other Texas Music Anthology, scheduled for Friday and Saturday at Sanders Theater in the Fort Worth Community Arts Center (1300 Gendy St. in the Cultural District, 817-738-1938), Levy will rely on mostly Fort Worth talent. Friday's lineup? Gerald Gabel, the duo of Tammy Gomez and Ramsey Sprague, Breaking Light (Kavin Allenson), and David Bithell. Saturday's? The duo of James Talambas (The Theater Fire) and Paul Thomas, SWIRV, the duo of Fort Worth Symphony Orchestra Assistant Principal Bassist Paul Unger and "chordal-drummer" Max Oepen, and Hentai Improvising Orchestra. "I've had the idea of 'other Texas Music' as a category since I learned that the term 'Texas Music' wasn't geographically defined and was, instead, used to specify subsets of the genres of country, blues, and singer-songwriter work," Levy said. Tickets are available at the door: $10 per concert or $15 for both. Via support from the Arts Council of Fort Worth and Tarrant County, Linden Realty, and Periplum, Levy will be able to pay the performers "more than most would usually take home from a door-gig at a bar." Through Other Arts, Levy hopes to produce other anthology shows here regularly. "But as noted in my description of how I operated in Seattle, I'm not interested in producing only events by composers/performers from the [North Texas] area."
Contact HearSay at hearsay@fwweekly.com.